Connect your E-mail Account(s)
Connect an Email account to begin reaching out to your Email contacts. You can connect multiple Email accounts on your account and select which of those Email accounts you will use for a specific Campaign!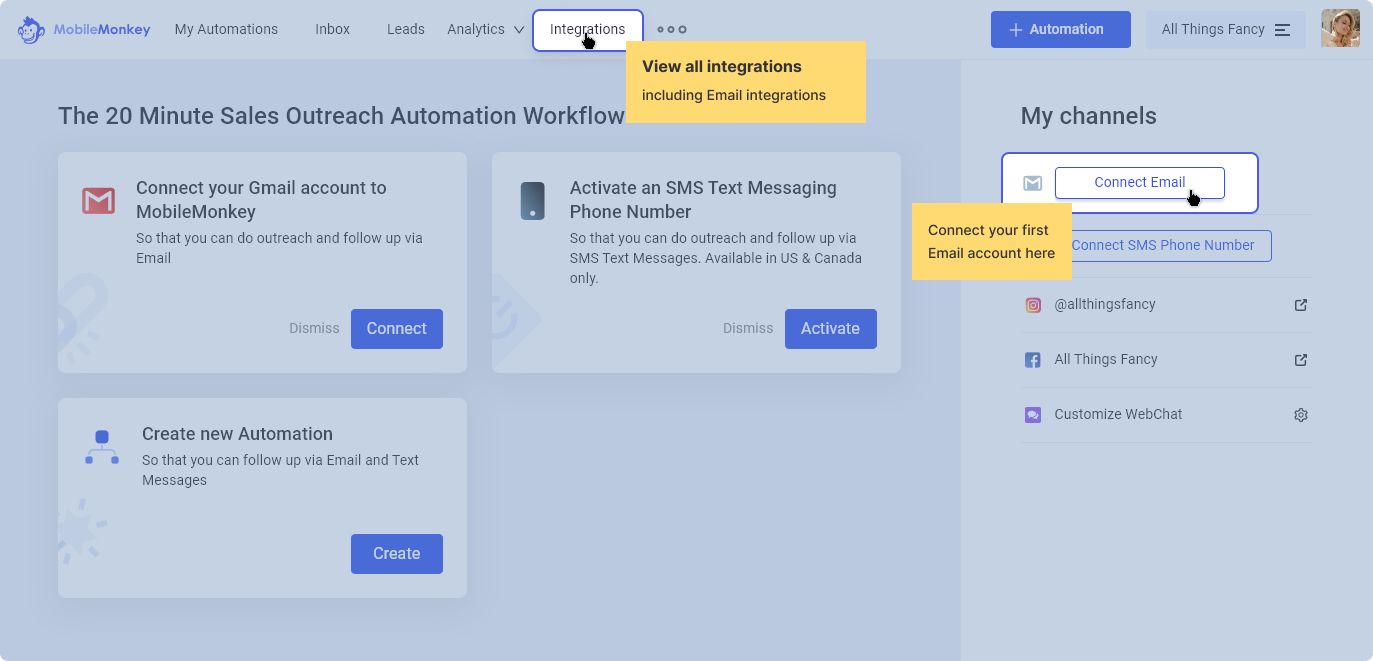 Connect your GMail account for convenience. Just click on the Sign in with Google.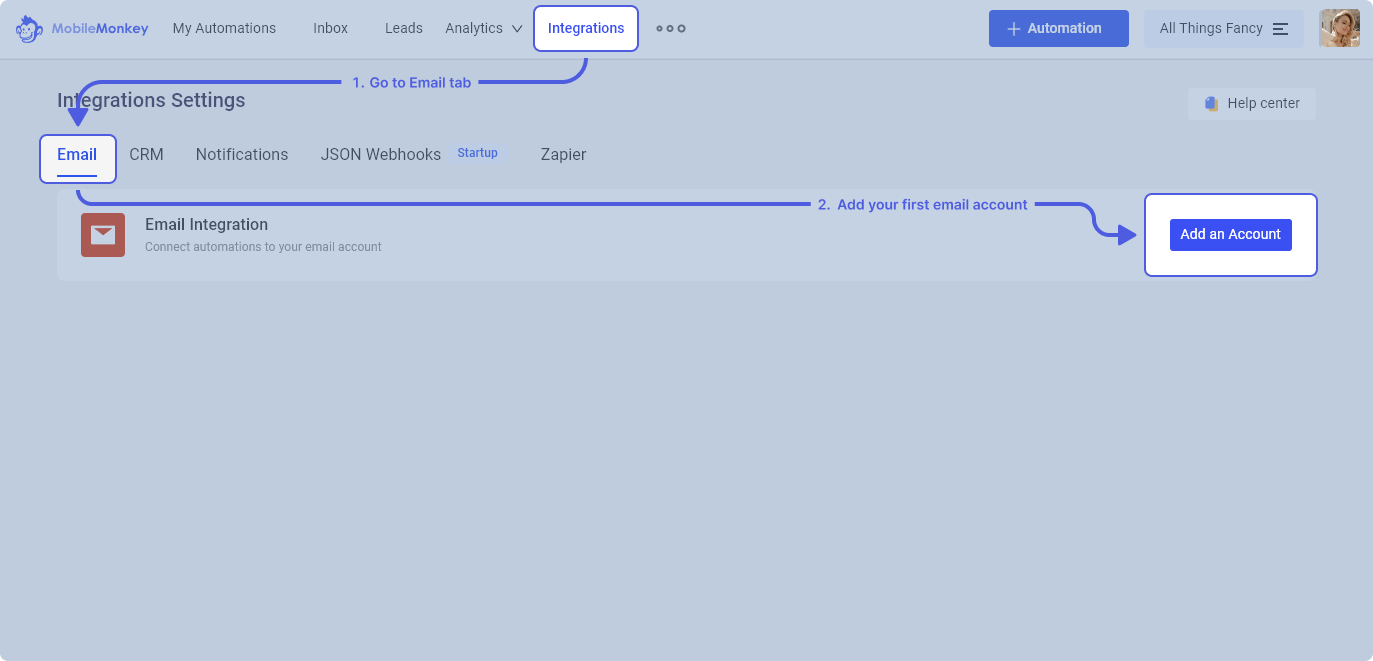 Select or manually type the Gmail Account you want to use. If you want to connect multiple Gmail accounts, you need to do it one at a time.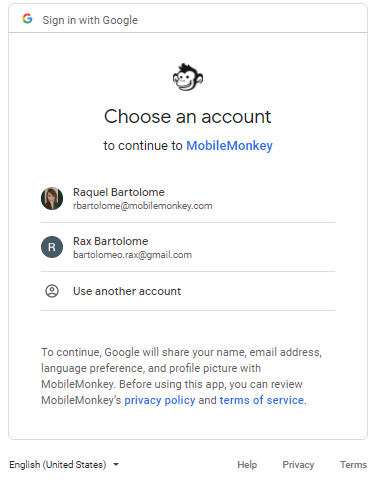 Give Permission to send email on your behalf, then click Continue.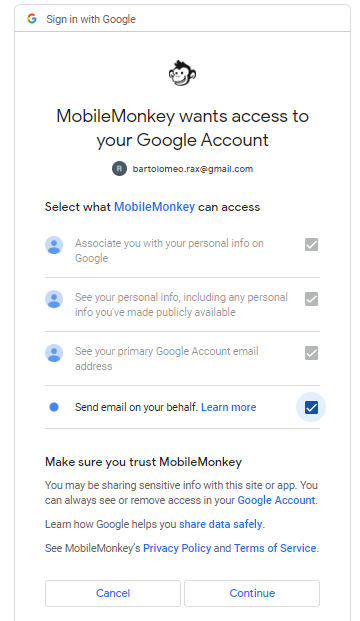 If you will be using an Email account other than Gmail, the setup varies per provider. Please contact your Email provider to ENABLE both outgoing and incoming server. Once your provider verified that the outgoing and incoming servers are configured already, you will need the following information to connect your Email:
Connected Email accounts will appear under Email Integration.

Common Mail Server settings
*If you are getting an error when using your account password, you may need to create and use an App password/secure mail key. Kindly refer to the "More Information" column for specific instructions.
E-mail Server

Outgoing Mail Server (SMTP)

Outgoing Port

Incoming Mail Server (IMAP)

Incoming Port

More information

GMAIL

smtp.gmail.com

465 or 587

imap.gmail.com

993

MICROSOFT 365

OUTLOOK

HOTMAIL

LIVE.COM

smtp.office365.com

587

outlook.office365.com

993

GODADDY

smtpout.secureserver.net

465

imap.secureserver.net

993

MSN

smtp-mail.outlook.com

587

imap-mail.outlook.com

993

AOL

smtp.aol.com

465

imap.aol.com

993

YAHOO

smtp.mail.yahoo.com

465

imap.mail.yahoo.com

993

AT&T

smtp.att.yahoo.com

465

imap.att.yahoo.com

993
---
---