Facebook Permissions Issues
Since we integrate so heavily with Facebook, we require some permissions from you in order to do work on your pages like:
Sending Messages
Reading Messages from users
Seeing a list of Facebook Pages you have access to 
If you haven't logged in in a while, particularly since before the Facebook Bot embargo in April, there's a good chance that the permissions we need will have changed. 
If you're experiencing any of the following:
Not all of your Facebook Pages are showing
Can't access the Chat Blaster
Can't access the Facebook Comment Guard
Get stuck in a loop on the Sign In page
Then please follow these instructions to reset your MobileMonkey permissions on Facebook:
Go to your personal Facebook profile, select Settings & privacy by clicking the down caret in the header, then select Settings. You can also use this link (make sure that you are interacting as your personal Facebook profile)
Look for Business Integrations on the side bar and click it to show a list of applications who you've granted permissions. Click Remove beside MobileMonkey Inc.
Click Remove on the modal. We don't make posts on your behalf, so no need to check the option.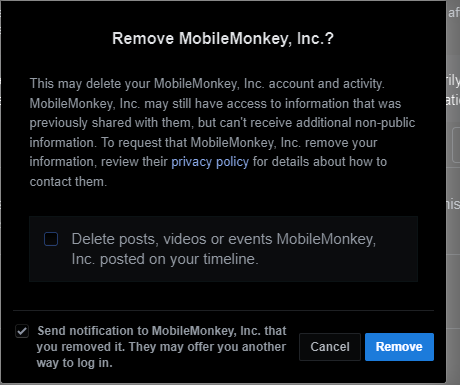 Click on Apps and Websites in the sidebar. If MobileMonkey is here as well, remove it following the same procedure.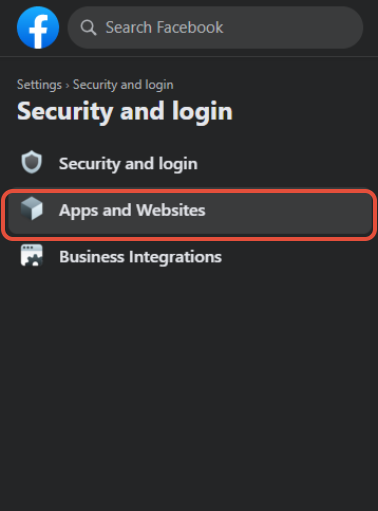 Log back into MobileMonkey using Facebook, and re-grant the permissions we request.
Navigate to the Settings Page and grant the additional page permissions requested by the page. 
---
---