How do I switch to an Instagram Business Account?
Go to your profile and select Settings.

Go to Account.

Tap Switch to Professional Account. NOTE: If you are "Switch account type" instead of Switch to Professional Account, this means your Instagram page is already set to a professional account.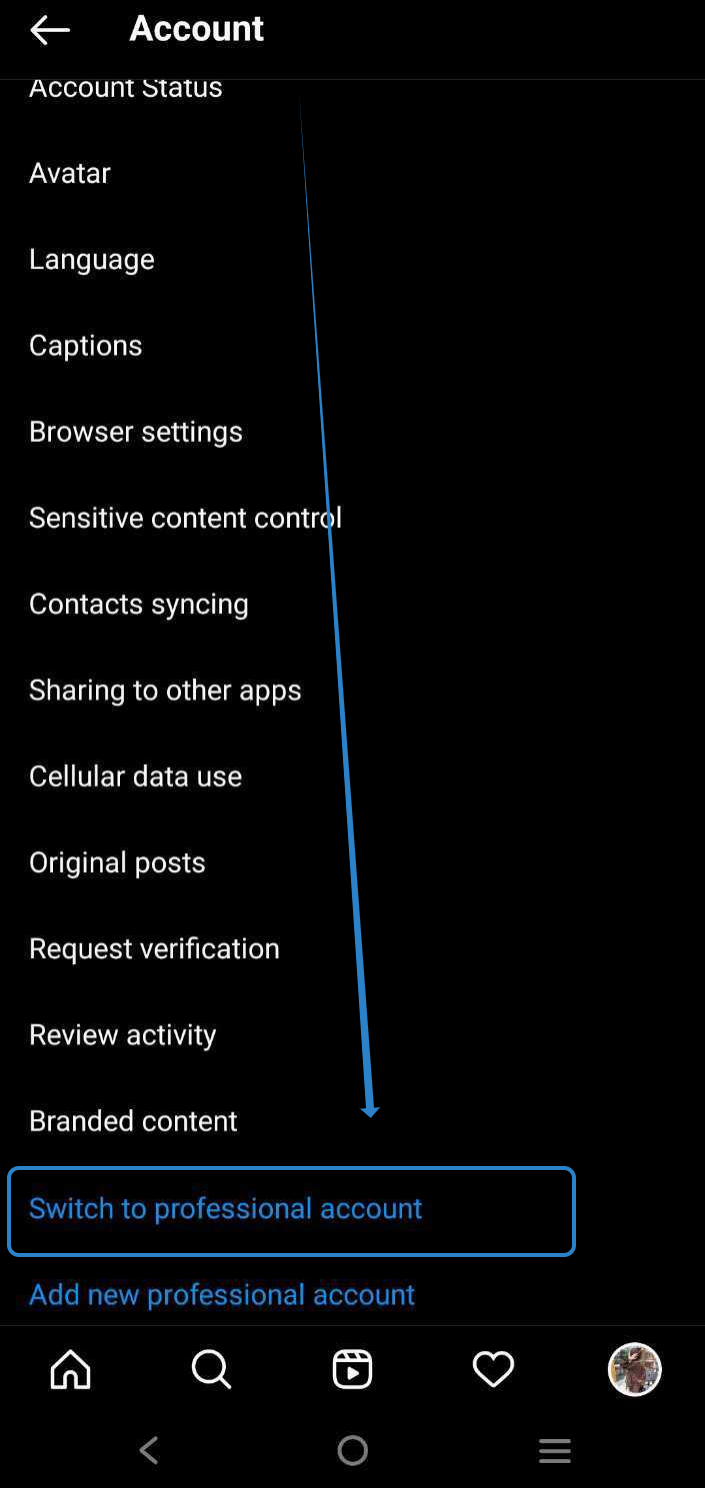 Tap SWITCH when asked "Switch to a business account?"

You will be asked several Onboarding Questions like this; just click on CONTINUE.

Select a Category for your business and tap Done.

You may be asked if you are a CREATOR or BUSINESS. Select one, then tap on NEXT.
Setup your professional account or tap X on the corner to return to your profile.
For further reading, see Facebook's help article: Set Up a Business Account on Instagram
---
---