Why am I getting Product Alerts from my Facebook Page?
You might notice that you get MobileMonkey alerts on Messenger sent from your own Facebook Page.
These alerts are highly tailored to your Facebook Page's product usage. We will use this channel to alert you of important updates and opportunities related to your Page or Chatbot.
If you do not want to receive these valuable alerts, you can uncheck "Send MobileMonkey users notifications from this Facebook Page" in your Page Settings.
However by turning these alerts off, you will stop all alerts for everyone on your Facebook Page. This includes:
"Hot Lead" notifications
Billing and Subscription updates
Notifications that your Chatbot is broken or inactive
Updates only on new features that will be useful to you
Turning alerts off for a Facebook Page (not recommended)
1. Navigate to Settings > System Messages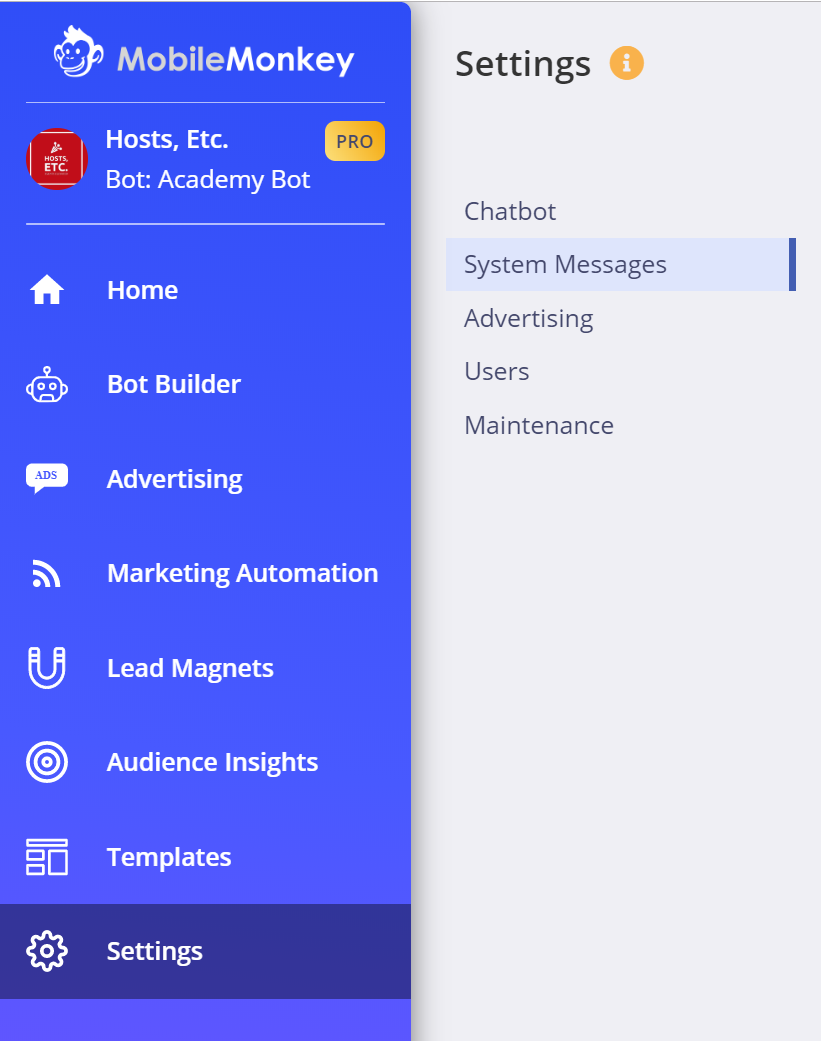 2. Scroll to the bottom of the page and uncheck Send MobileMonkey users notifications from this Facebook Page

---
---