Edit Your Facebook Permissions
If you are currently signed in to your MobileMonkey account, you may use this link to logout. You may also want to sign-in using Incognito or a different browser so that you are not automatically logged in via cache.
Click "Update Permission". A popup will show you what to do in the next screen. Click "Next" to continue.
On the next screen, click on the "Continue" button to grant all the requested permissions to all pages. If some permissions are missed you will continue with Step 4... If all the required permissions are already granted you'll be redirect back to the connect screen.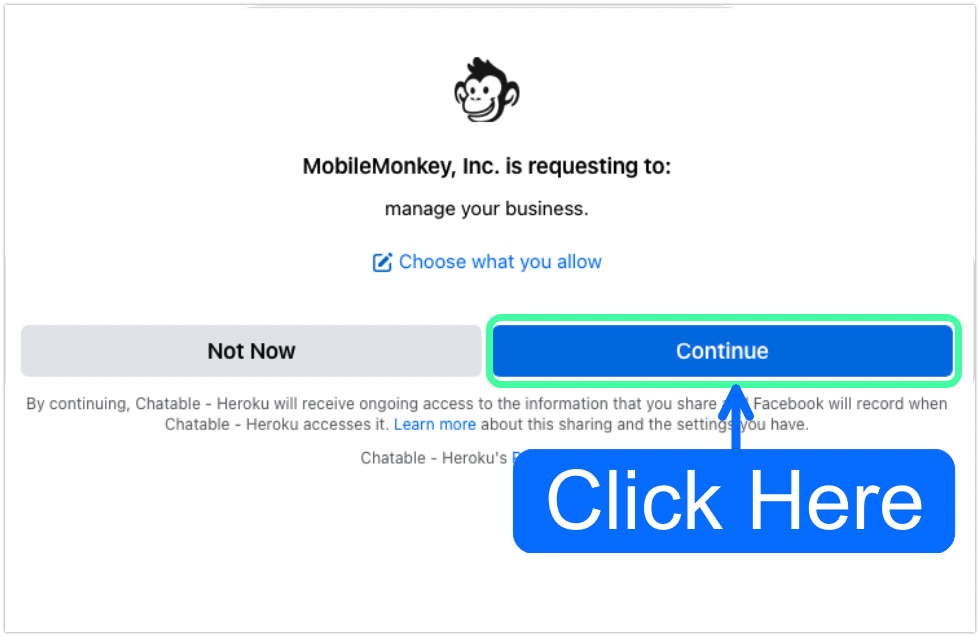 Or click "Choose what you allow" and find your missing page on the full list of pages. Make sure to tick the checkbox next to this page.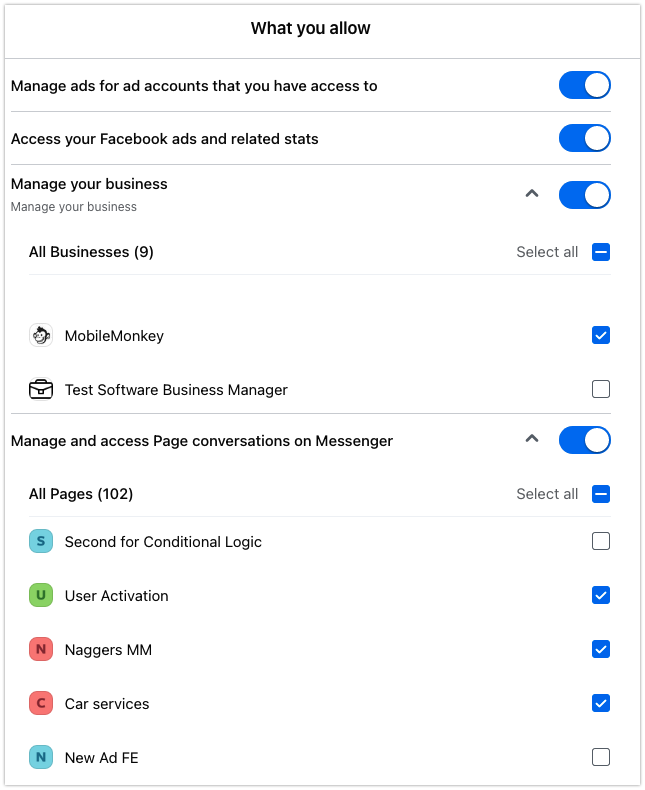 Still don't see your page? Check out this helpdoc for possible reasons.
Make sure ALL permissions are enabled. Then click "Continue".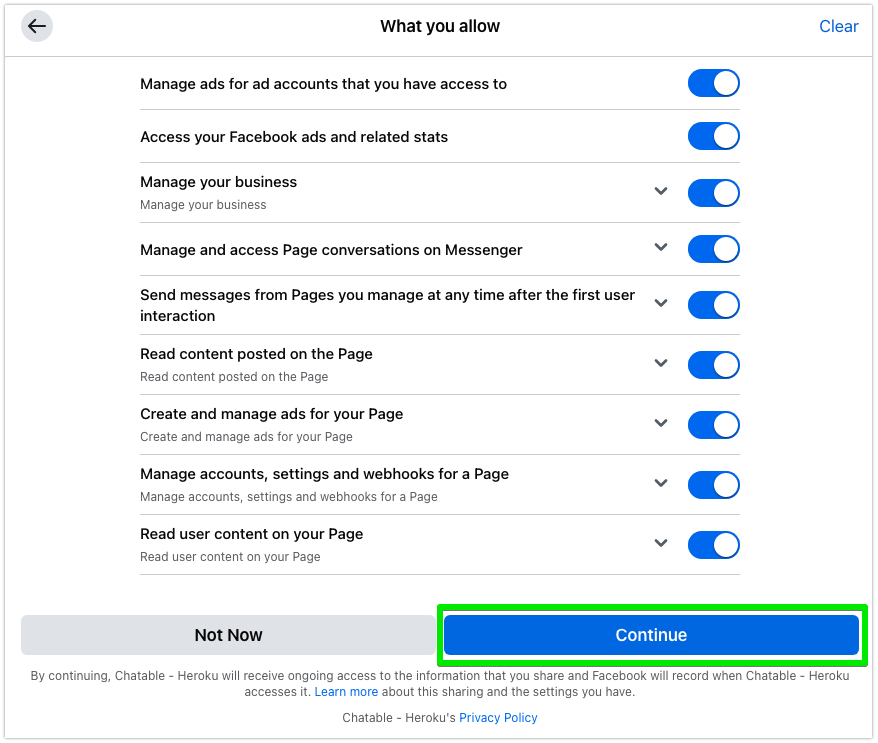 Click "OK" and you're all set!
If you are still unable to see your Page, please use this guide to remove MobileMonkey from your Business Integrations, then reinstall it with ALL permissions.
---
---