How to Turn on Lead Alerts for X-Ray Website Visitors
Customers.ai X-Ray identifies website visitors. With X-Ray, businesses know the first name, last name, personal email address, webpage visited, referral source and more about their website visitors.
Customers.ai can be configured to send an email, browser notification, or mobile app alert when a new website visitor has been detected on a website with X-Ray installed.
Here's how to set up lead alerts in two quick steps:
Logged in to Customers.ai, select "Notifications" from the menu at the top right corner of your screen.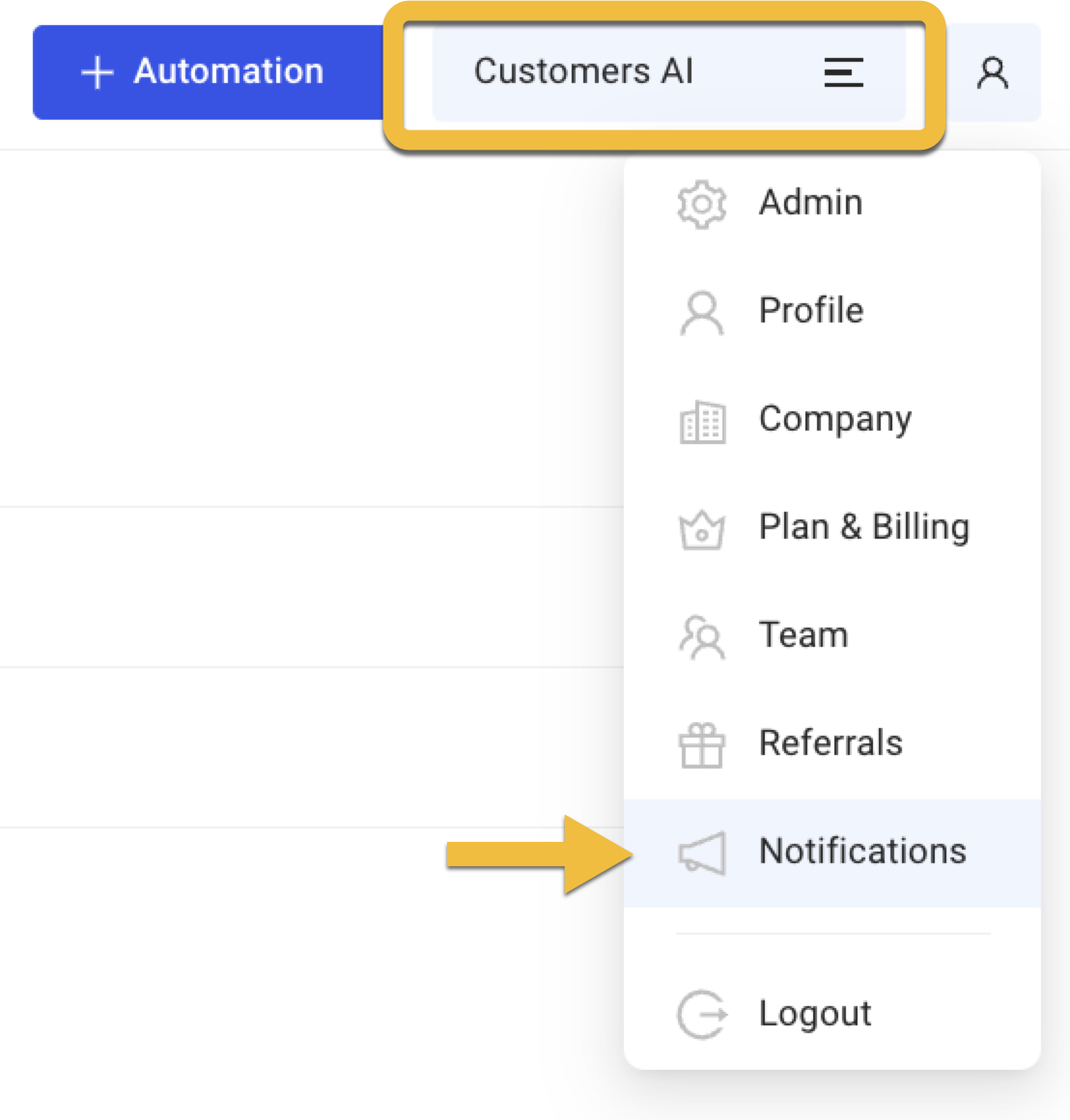 Select the notifications you would like to receive and how you would like to receive them.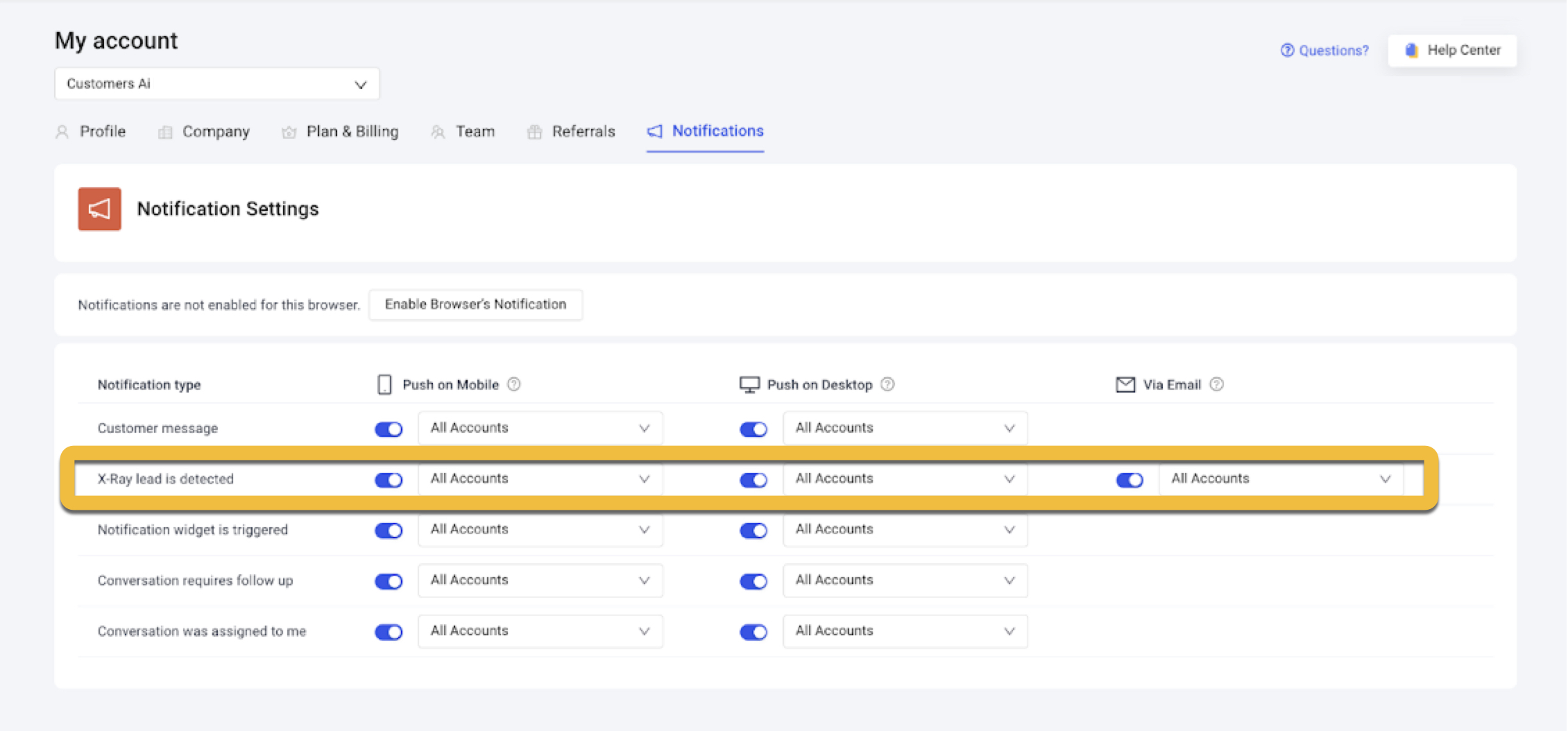 ---
---