I cannot connect my Page to InstaChamp
Reasons Why your Page won't connect to InstaChamp
1. Either the Facebook Page or the Instagram Page has an issue like being flagged/suspended by Meta. Please check your Page Support Inbox under the Facebook Page's Page Settings.
2. Changes were made AFTER the Page/s were already connected to InstaChamp. You will need to check the Instagram section of your Facebook Page's Page Settings if there is a Review Connection alert. You may follow this help article.
3. You did not grant sufficient permissions for the account to be connected successfully. Logout of InstaChamp and login again to make sure all permissions are granted.
4. You are not an Admin of the Facebook Page in which the Instagram Page is connected. You may check this either on Page Roles on Page settings for Classic Pages and on the New Pages Experience, it is under Page Access on the Professional Dashboard.
​Check if you received any notifications that the Page has issues on both the Facebook and Instagram Page. If you are able to reconnect and your account is not flagged by Meta, please proceed to logging in and connecting the Page again. Please follow the steps below:
 1. Go to https://app.mobilemonkey.com/instachamp and Click on Sign Up with Facebook 
2.  Make sure that what you are seeing in "Continue as (YOUR FACEBOOK PROFILE NAME)" is the correct Facebook Profile that is the Admin of the Facebook where the Instagram Page is connected.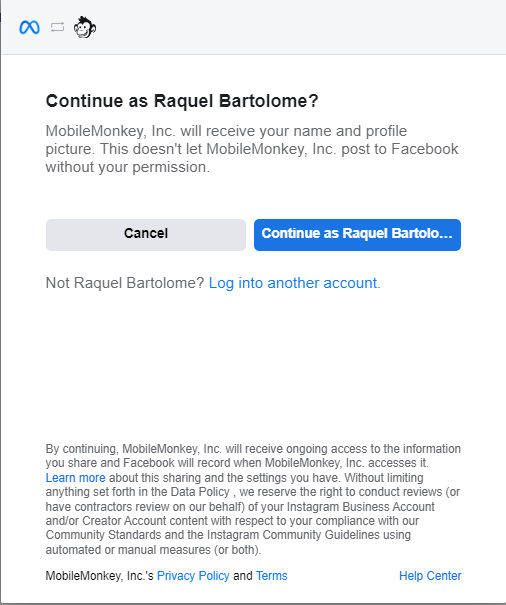 3. The next Page will show you all the pre-requisites of connecting your Instagram Page to InstaChamp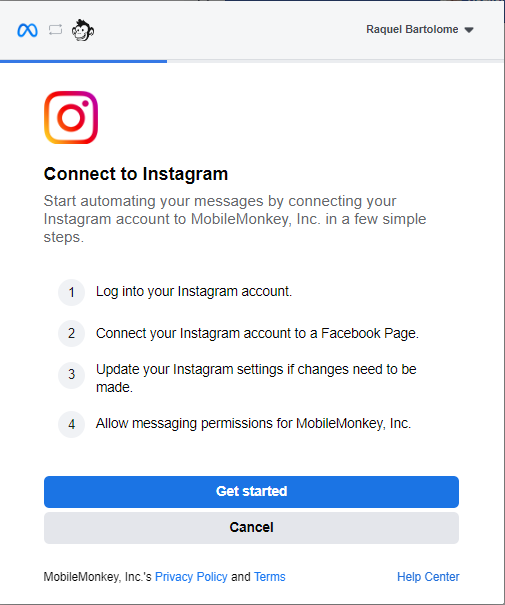 4. Login to your Instagram Page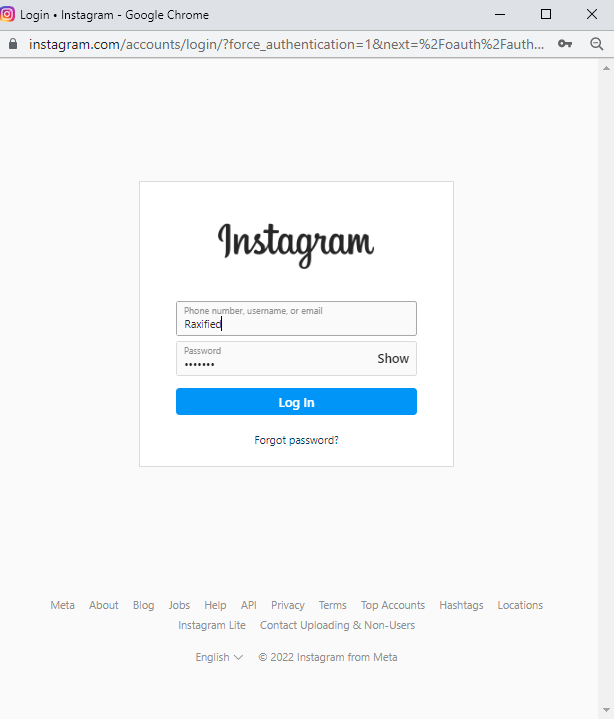 5. This Page will show you the Facebook Page where your Instagram Page is connected. If this is not the correct Page where you want it connected, please check by going to your Facebook Page Settings.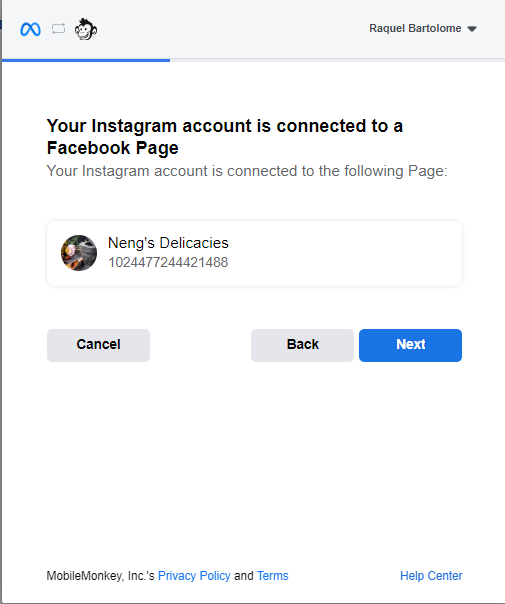 6. The next Pages will show ALL Instagram and Facebook Pages you have access to. Please check the Instagram Page/s you want to connect and click Next, then the corresponding Facebook page/s it is connected to, then click Next. If you are unable to see this Page, please Review your Instagram page connection using this article as guide.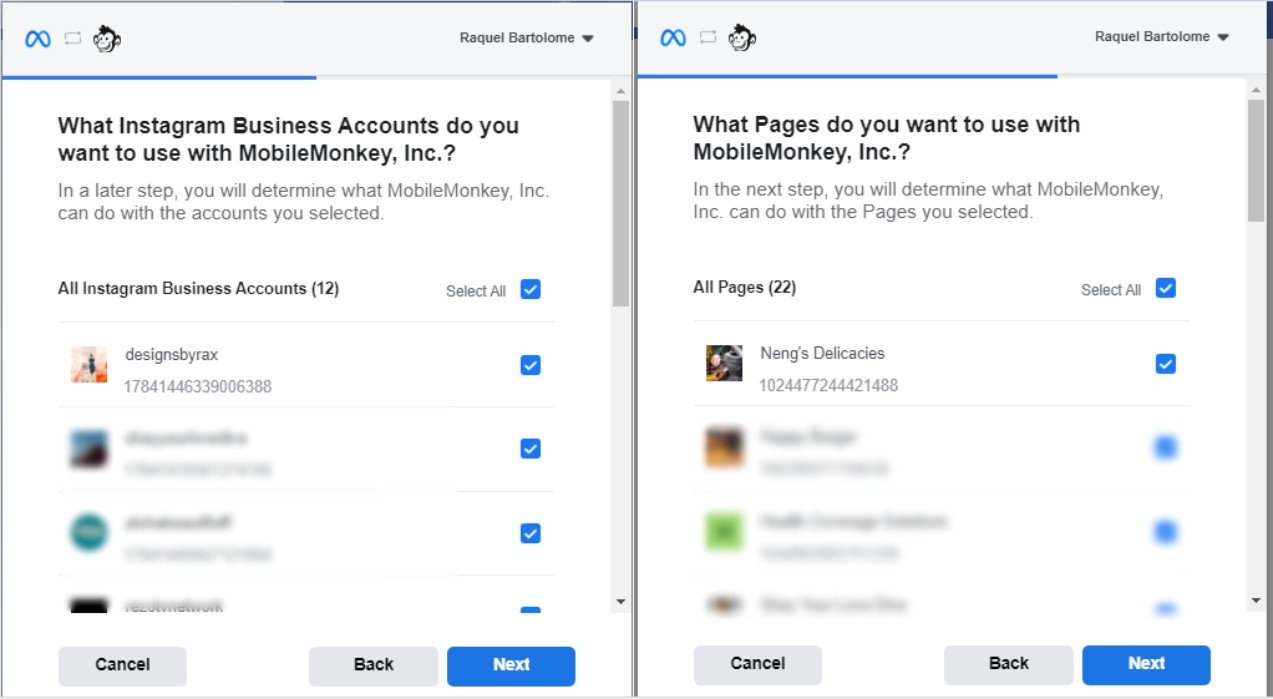 7. Grant ALL permissions on this Page, Just click DONE, then OK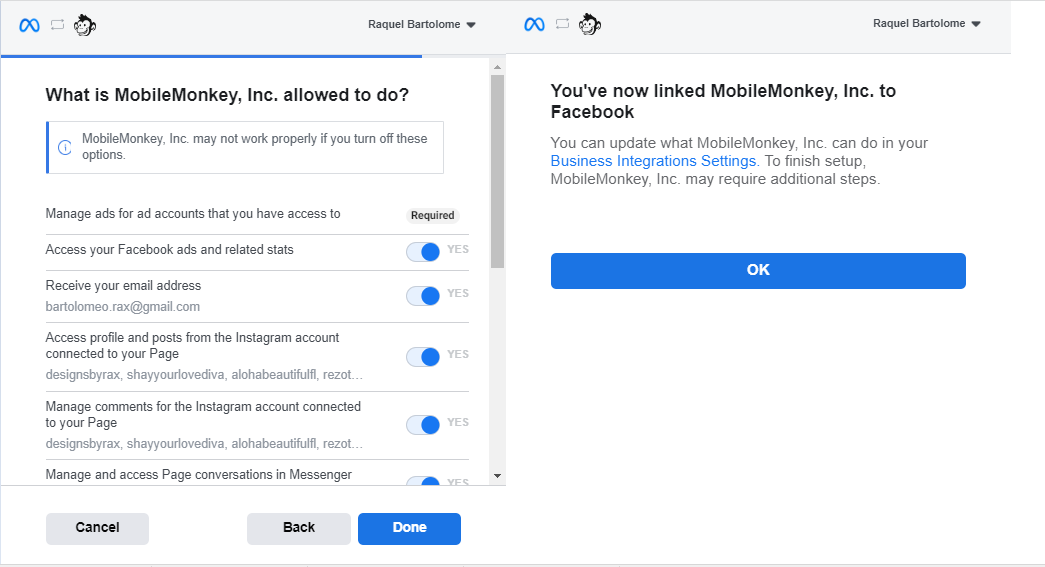 8. On the next screen you should see your Instagram Page/s click on Connect Account and start creating Autoresponders. If you do not see your Page/s here, please send us an e-mail at support@mobilemonkey.com with the Instagram Page & details of the issue.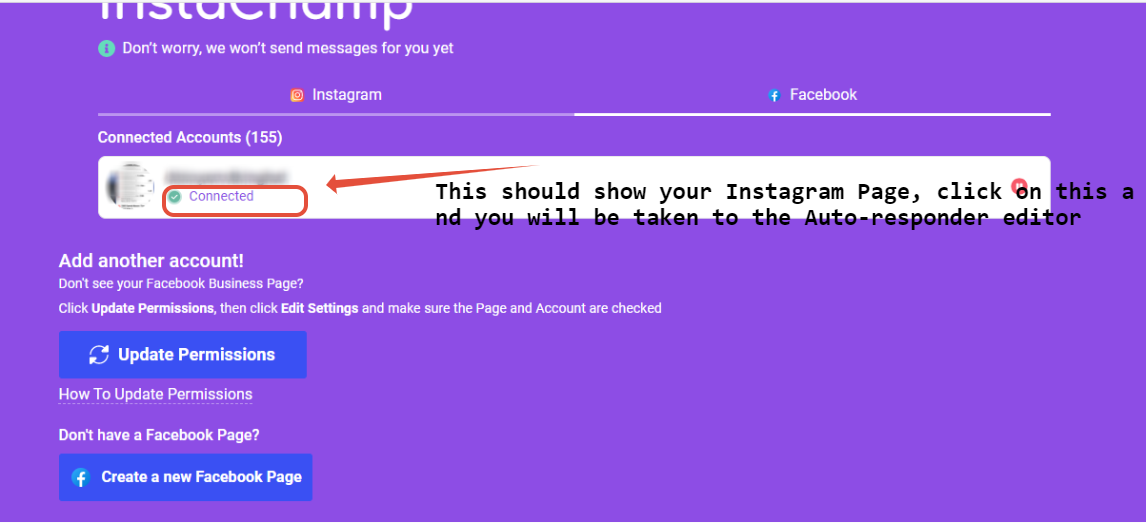 ---
---