Troubleshoot: Autoresponders not sending
Updated as of 13 Feb 2023. Please check this direct
link
to Instagram API Changelog from MetaforDevelopers.
There could be several reasons why an autoresponder may not be working properly or not working at all. Some possible issues include setup or configuration, Page token issue or limitations set by Meta's API.
Here are some of the common reasons:
For autoresponders with keywords, it is important to apply keyword matching rules. By default, keywords are a broad match. For compound words and phrases, enclose in quotation marks to trigger for phrase match only. Enclose words or compound keywords in brackets to trigger only for exact match. 

Post comment or comment guard autoresponders and story mentions goes to request folder of Instagram users who do not follow your Page.

There may be a period of time that the bot is paused. When a manual response is sent via the MobileMonkey inbox or the native Meta inbox, the bot is paused for 1 hour by default. During the period that the bot is paused, your autoresponders will NOT send to the user. You can change this on your page settings on MobileMonkey or InstaChamp. Please check the next article as suggested for further instructions.

Check for any warnings or errors on your MobileMonkey dashboard or InstaChamp account and follow the instructions on the prompt.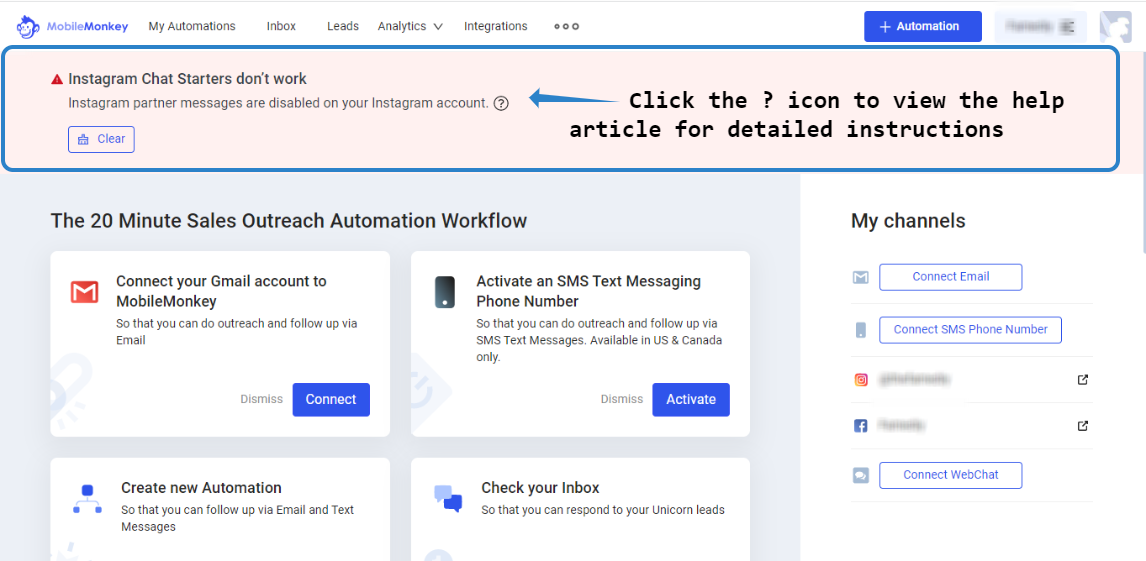 Check your Page settings in MobileMonkey or InstaChamp if it is set to: Do not send to accounts your page follows back or verified accounts. Go to your page settings and adjust according to your preference. Please check the next article as suggested for further instructions.

Your post may have gone viral! Too viral that our system needs to take extra measures to regulate the number of messages that your Page sends to avoid getting your Page flagged by Meta. Our system will try to send the messages again, but some may not send at all. Rate limiting.
Next ⬇⬇⬇
---
---