FB Comment Guards
Comment Guards

Comment guards are another amazing tool from MobileMonkey. With comment guards you are able to capture leads for FREE! All you have to do is implement this on your Facebook posts and watch the leads come in.
When you click the "Create Comment Guard" button you will be presented with three steps.
Choose whether to apply this comment guard to a single Facebook post or to all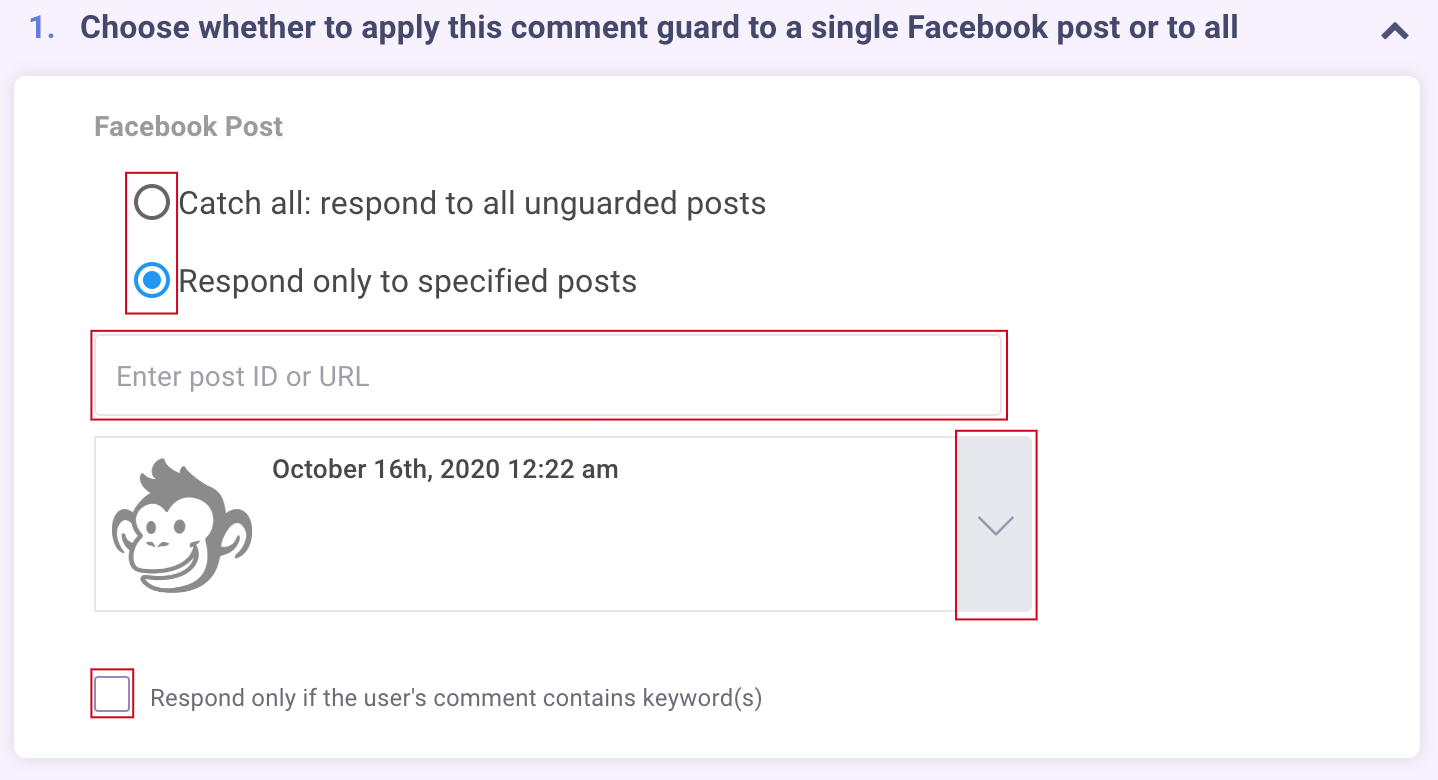 If you choose "Catch all: respond to all unguarded posts then every time someone comments on any post on your Facebook page the bot will send them a message. This is good if you just want a generic response.
If you would like to make your dialogue conversation more specific you can choose to make this for a specific post. This way it's relevant to the post and will most likely get higher opt-ins.
You can also choose to only respond of someone types a specific keyword. A fun way to use this feature would be to do a contest for the right answer. The bot would only respond to the person who responded with the correct answer. This is a great way to get a ton of comments and opt-ins to your bot.
Once you choose an option now it's time to create your dialogue.
NOTE: You can create multiple comment guards and have one that sends a generic message to all and others that are specific to individual posts.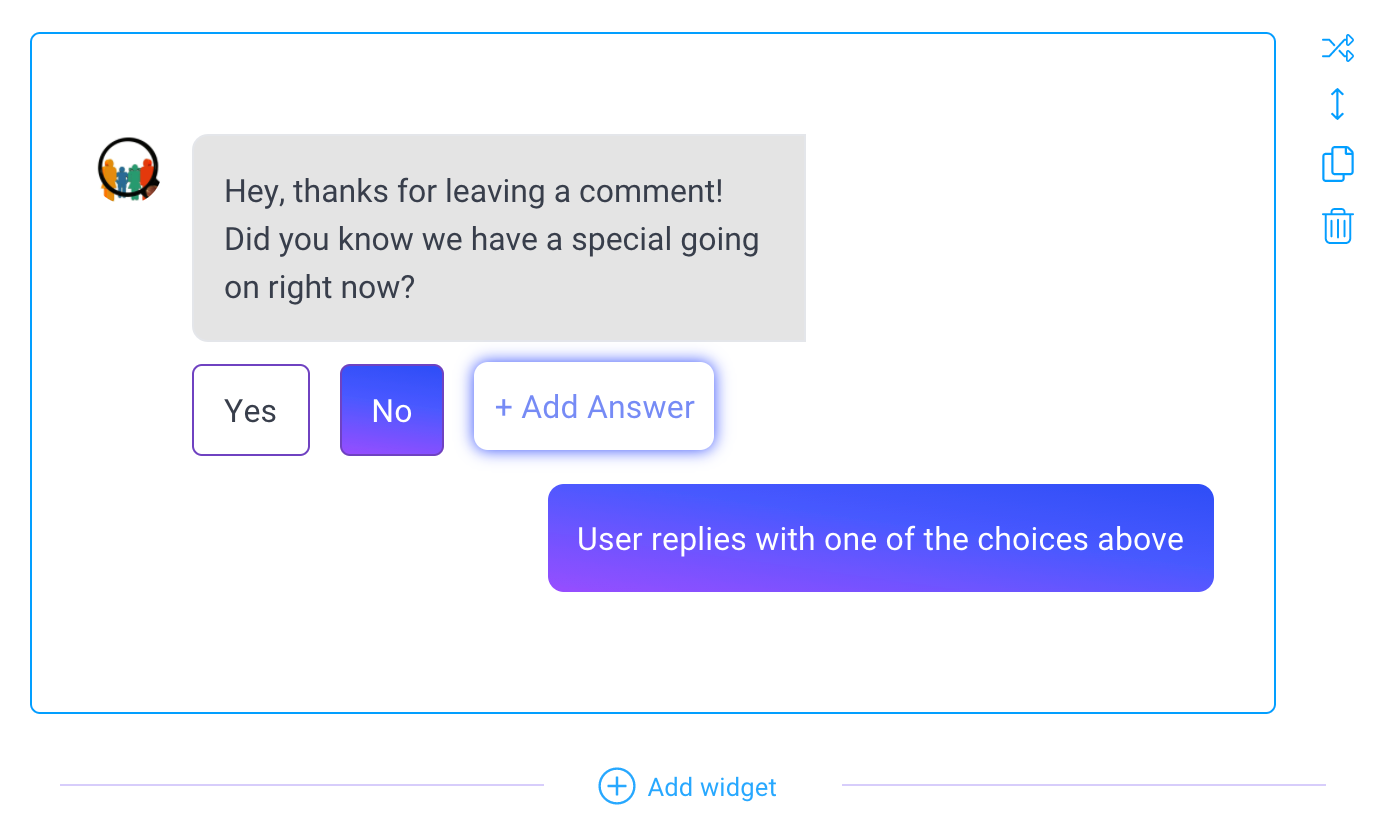 You have the same options you have in any of the other dialogues. You can build multiple widgets to build any type of conversation you want.
The final step is to choose a frequency cap.

The default is 1 hour but you can change it to minutes, hours, days, weeks and months.
---
---