How to Unblock Notifications Permissions on your Browser
In order to receive MobileMonkey push notifications on desktop, you need to enable notifications on your browser.
If you have previously blocked notifications on your browser, follow the instructions below to unblock notification permissions.
On Chrome:
Click on the lock icon next to the address bar.
Select "Allow" on the dropdown next to "Notifications"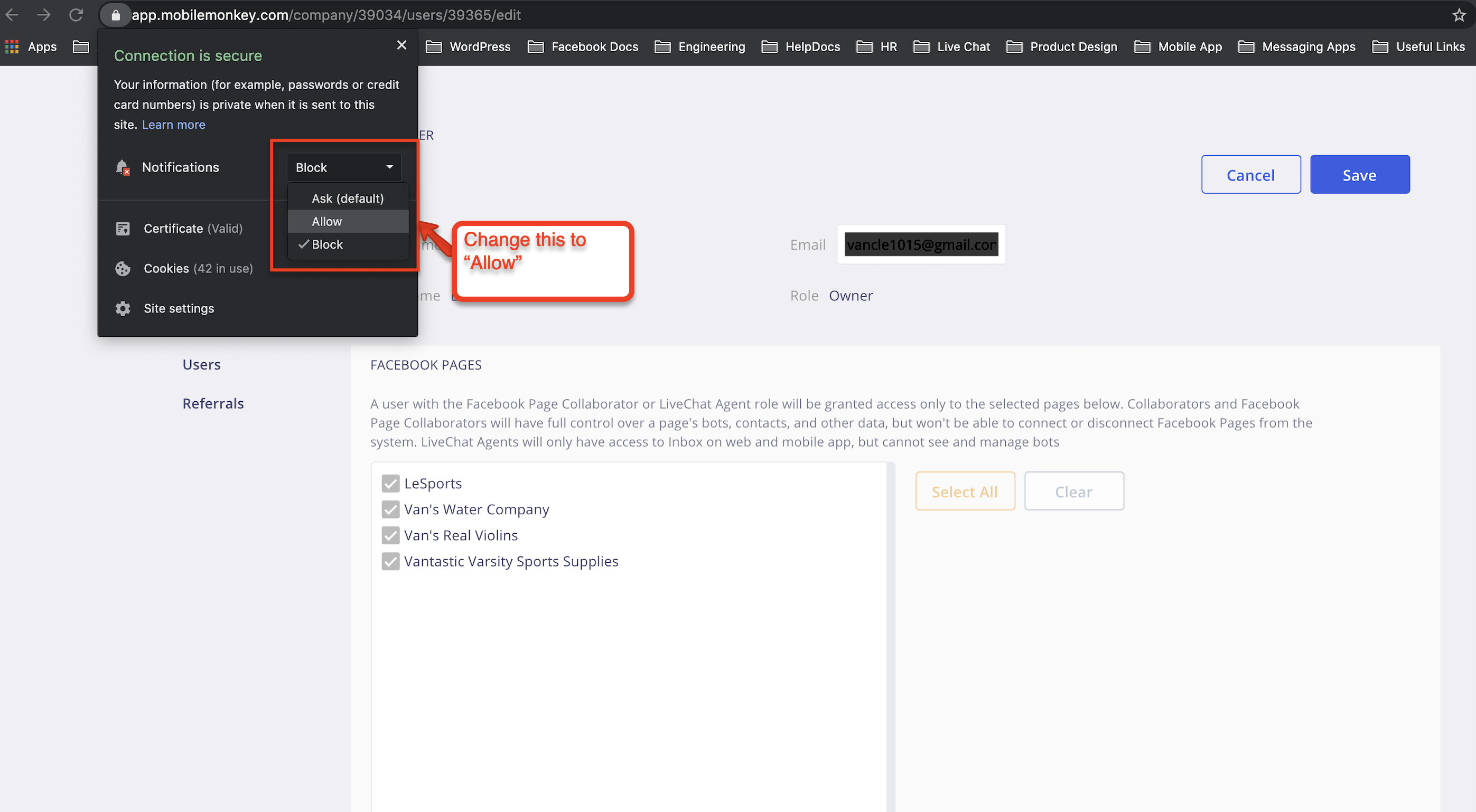 If the notifications dropdown is not visible, go to "Site Settings". Then under "Notifications" set the selection on the dropdown to "Allow"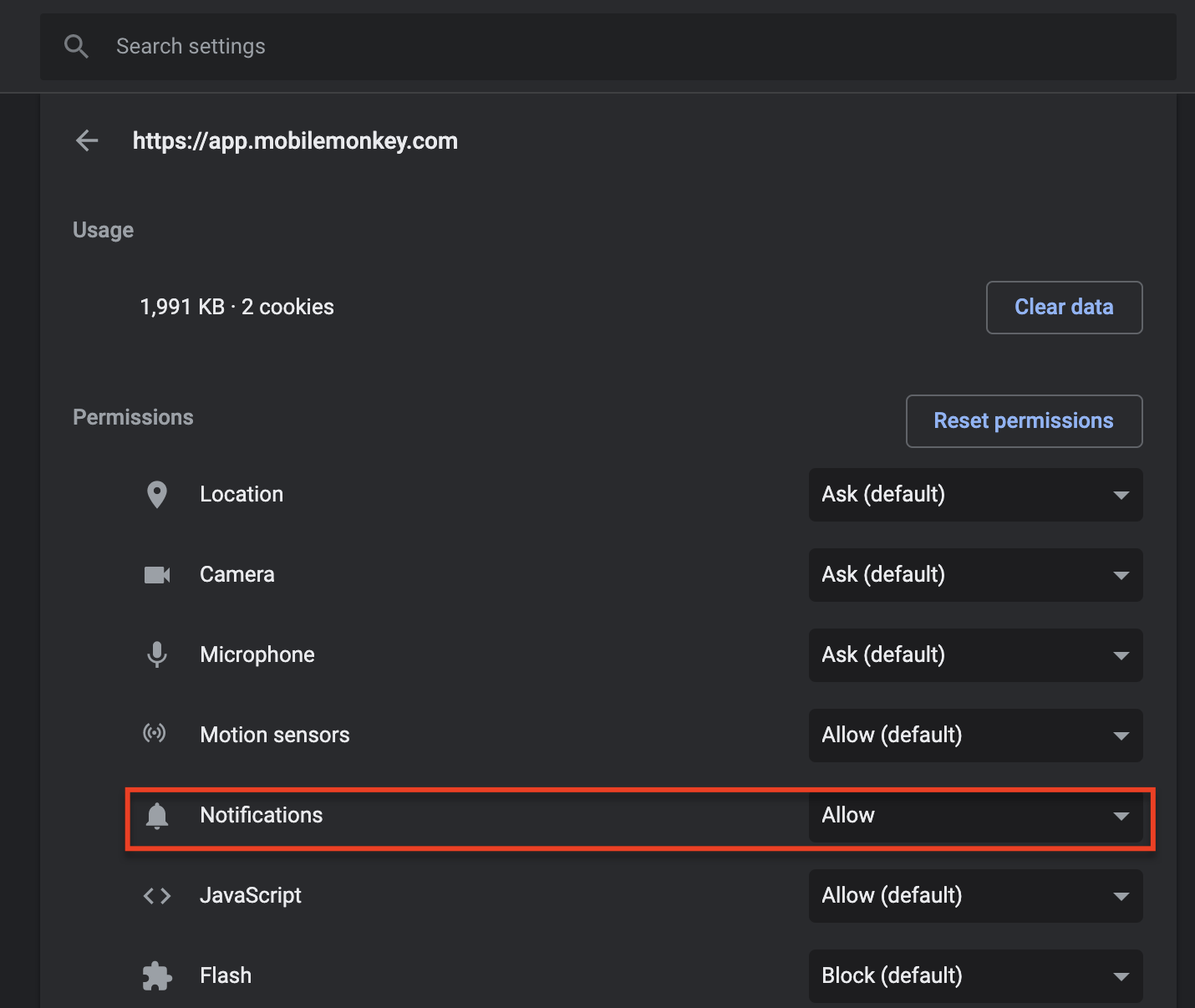 On FireFox:
Click on Firefox > Preferences on the menu bar

Next to "Send Notifications", click on the x next to the "Blocked" status.

After you do this, click on "Enable notifications for this browser" in your Notifications Settings in MobileMonkey to enable notifications
On Safari:
Click on Safari > Preferences on the menu bar

Go to the Privacy & Security. The scroll down the to Permissions section:

Next to app.mobilemonkey.com select "Allow" on the dropdown
NOTE: To make sure you hear a sound when a notification is sent in Safari, go to your Mac Settings (the Apple icon at the to left hand corner) > System Preferences > Safari & make sure you have "Play sound for notifications" checked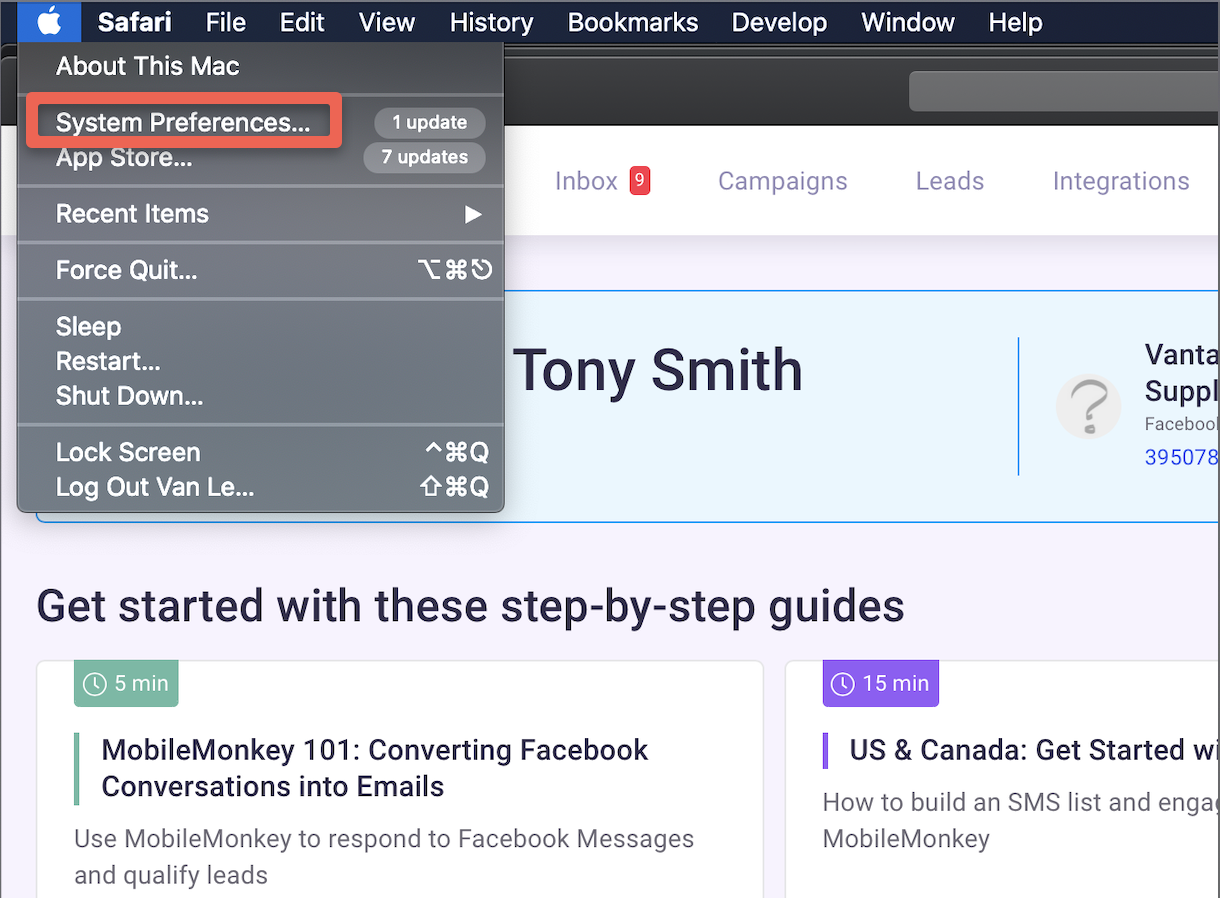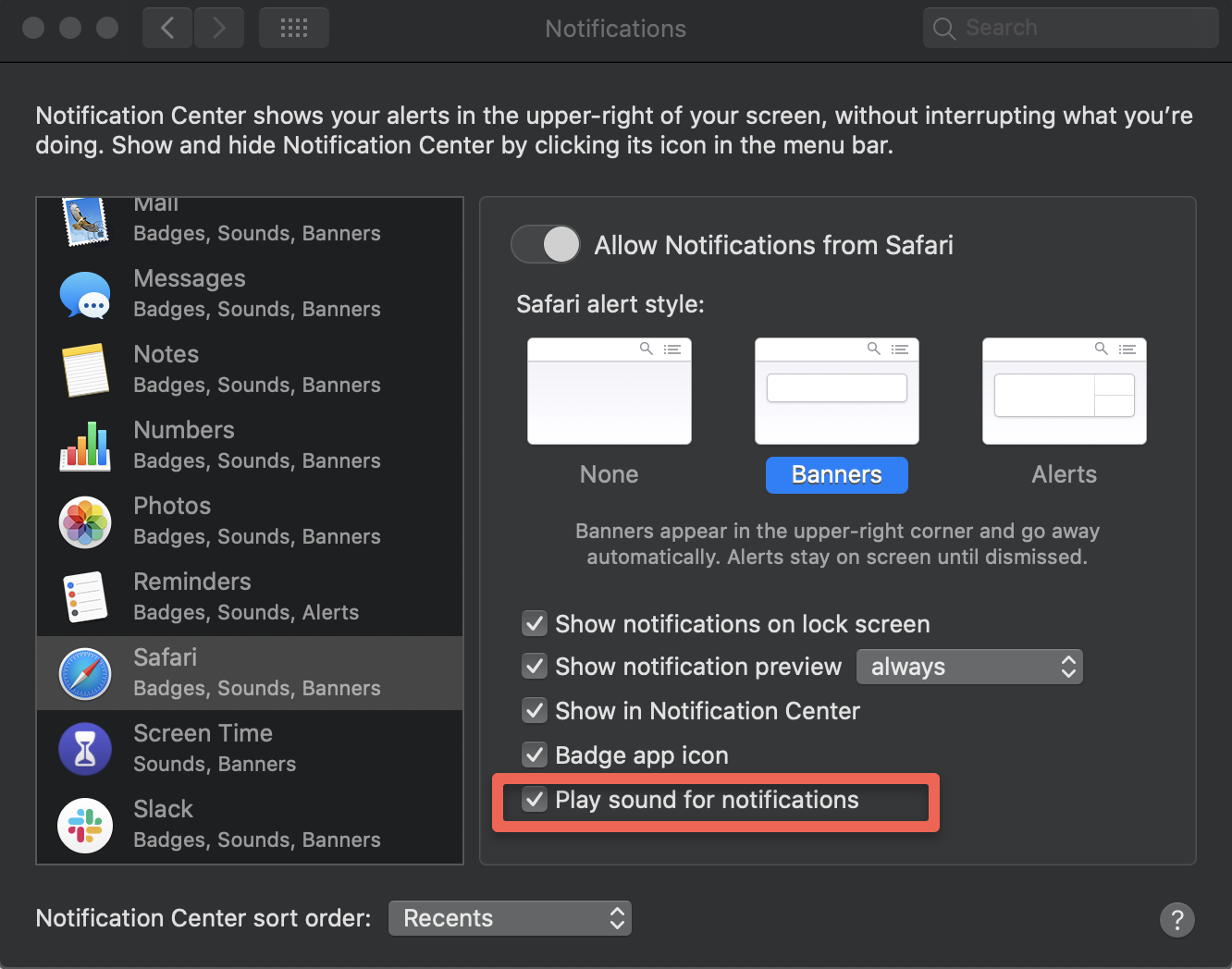 ---
---