Audience Input Trigger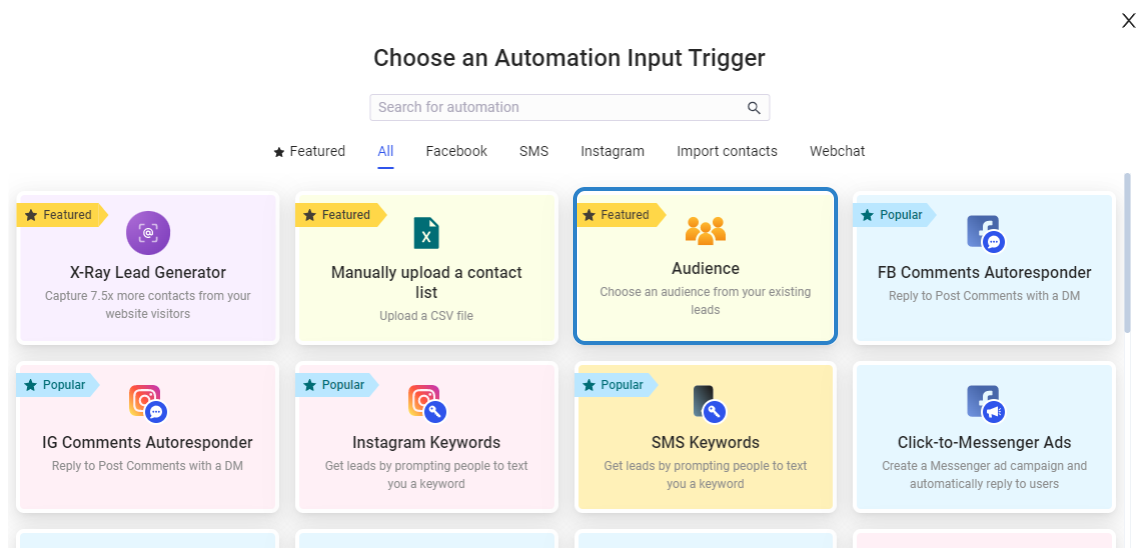 The Audience Input Trigger allows you to create an Audience based on these filters: Tags, Attributes, Platform or a combination of any filters, and enroll the Audience in a Re-engagement Automation.
Only one Audience Input Trigger can be added to an Automation. You will receive the error below when you attempt to add another Audience Input Trigger in the SAME Automation.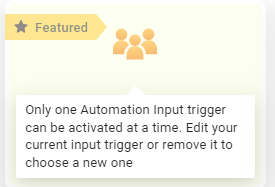 IF you intend to add another Audience with different filter/s on the SAME Re-engagement Automation, click on the Audience Input Trigger and select from existing audience or create a new audience from here.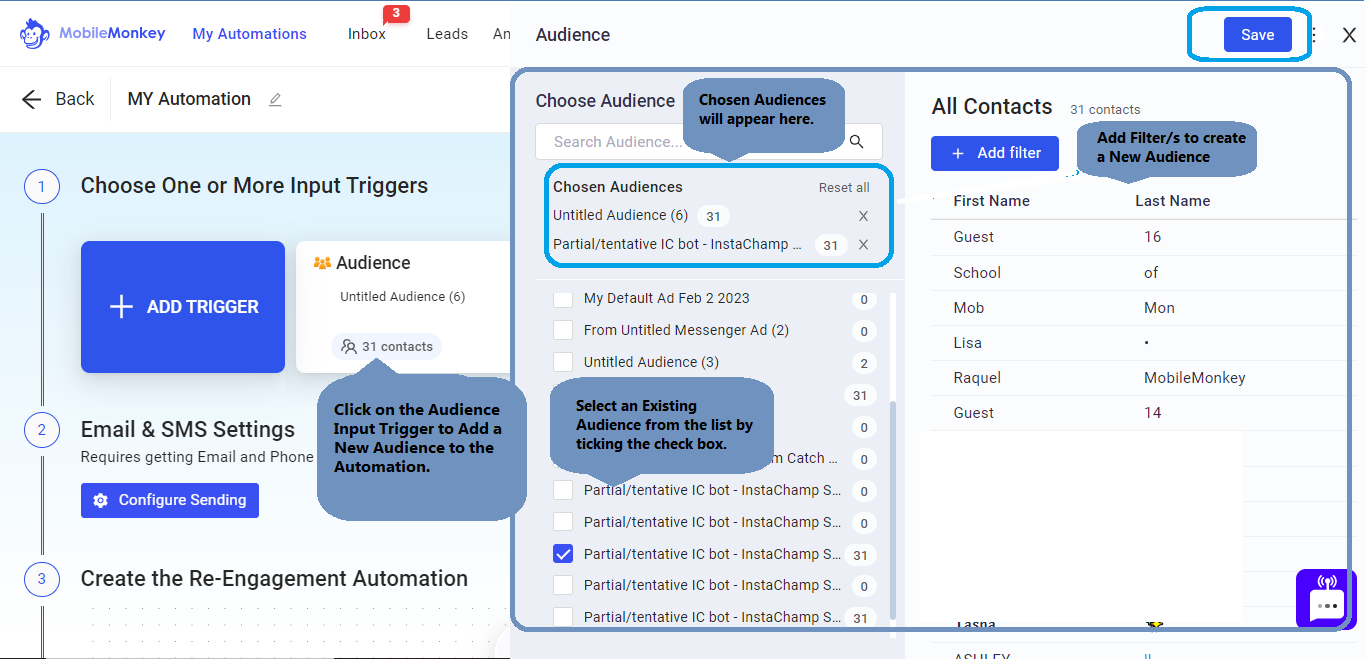 The Input trigger will display the total number of all contacts in all your chosen Audiences and will count the same contact more than once if this contact is added to different Audiences.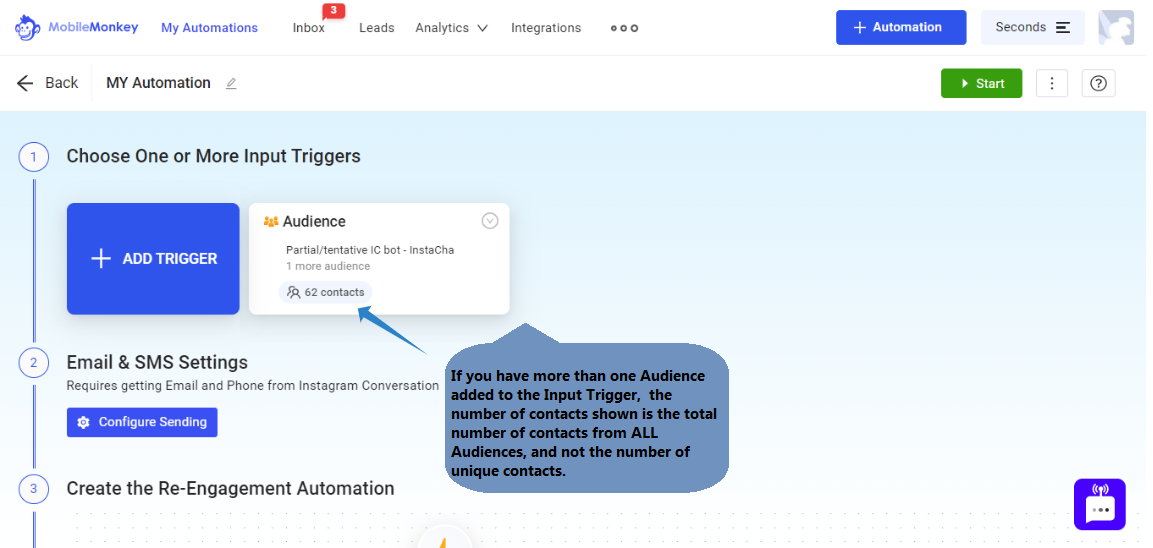 IF you want to create a different re-engagement for an Audience, create a NEW AUTOMATION, and this will enable you to add a New Audience Input Trigger.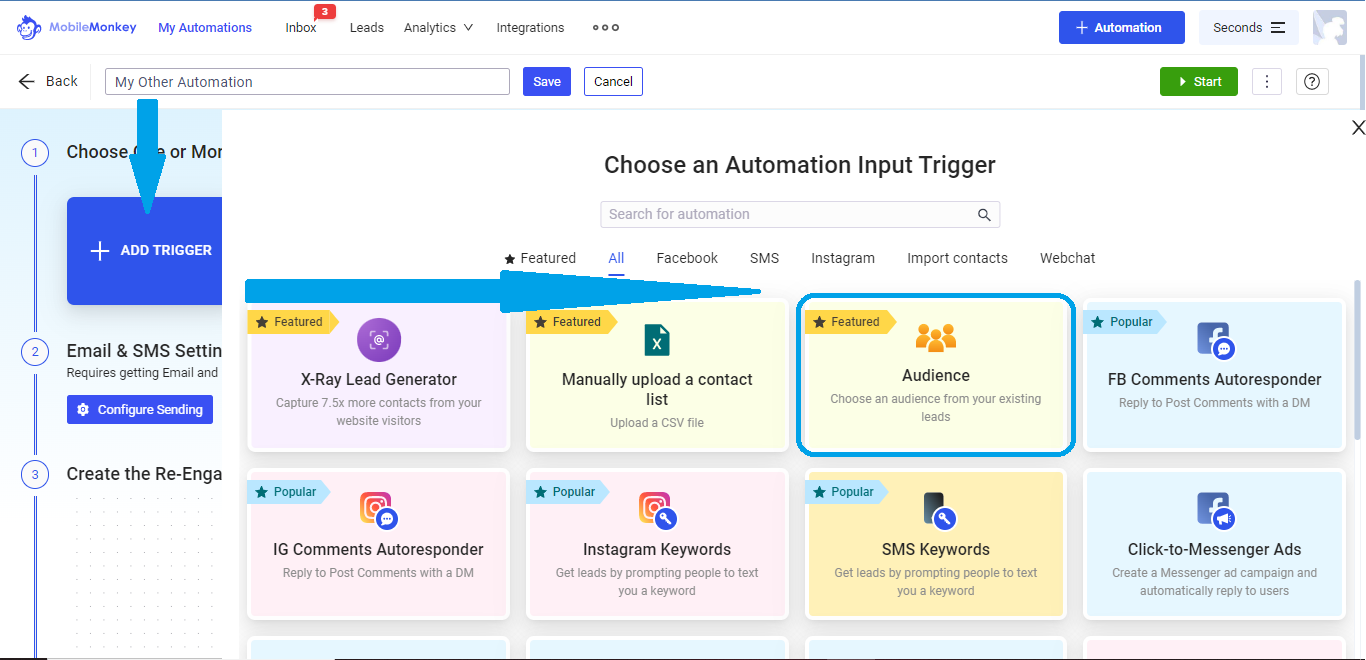 In case some contacts are in intersecting audiences (belongs to more than 1 chosen Audience, these contacts will receive the re-engagement automation only once.
---
---