Overview
Video Overview
The inbox is your central hub for all your communications. From here you can see everyone that has interacted with your bot, whether is be from the website chat widget, sms or messenger. MobileMonkey makes sorting through all of this data really easy.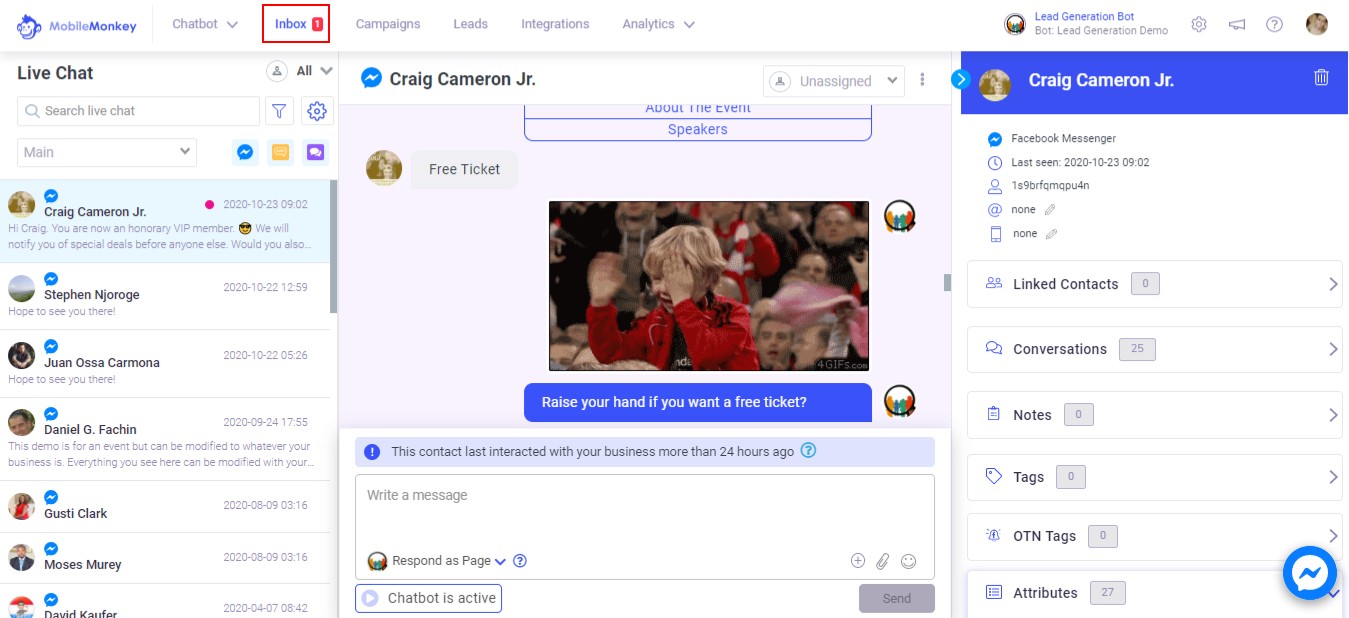 On the left side you will see a list of all your contacts. You can sort by channel or filter by tags and attributes. You can also sort by agent or just do a text search.
Clicking on any contact on the left will show their individual conversations in the center. From here you can assign them to an agent or reply directly to them if it's within 7 days and if it has to do with something support related. If it's within 24 hours you can freely message them anything. From the message window if you fall into the available windows you can attach a file or send an existing dialogue. This makes managing support really easy.
If you see a message that says "This contact last interacted with your business more than 7-days ago". That means that you are restricted from messaging them and must contact them through SMS or Email which has no restrictions. Once they engage with you again the 24 hour and 7-day restrictions start over. Here is some more info on this
7-day Warning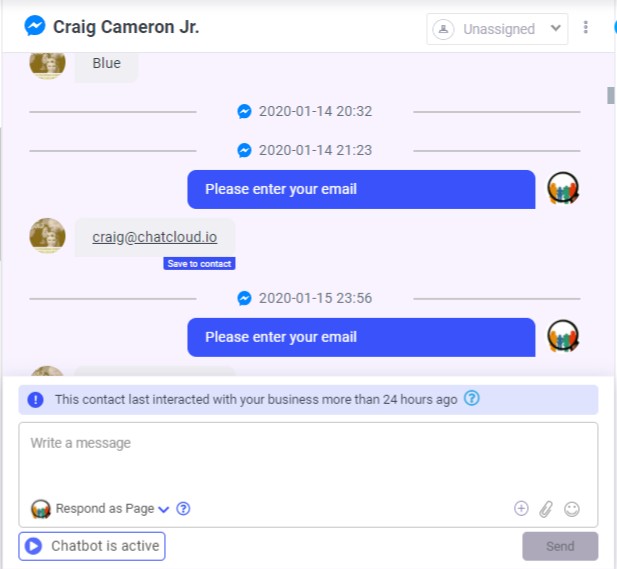 Now on the right side you will se even more information and some of this info you can edit. I have made a list below.
How they are connected will invisible by an icon
When they were last seen
The profile id
Their email (this can be edited)
Their phone number (this can be edited)
Linked Contacts (If they have connected in multiple ways you will see that here)
Conversations
Notes (you can add any notes here)
Tags (you can add tags)
OTN Tags
Attributes (you can add new attributes here)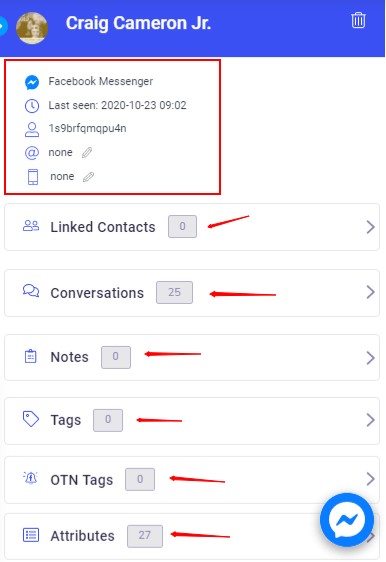 ---
---