Landing Pages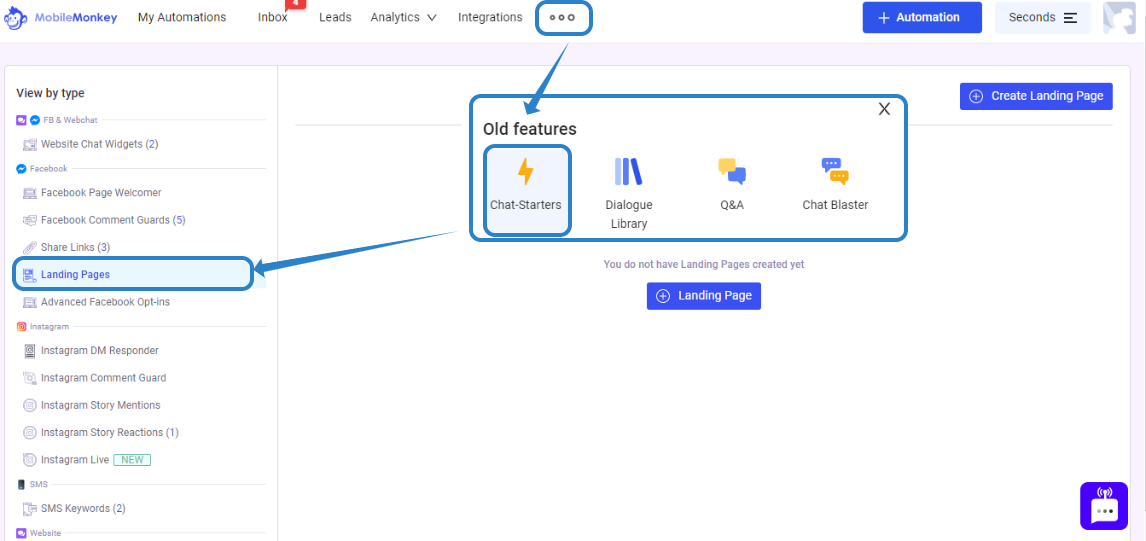 Landing Pages are the easiest way to direct people from your website to interact with your page on Messenger.
Create one of these and link to it from anywhere on your site, or even from an ad, and users will be given the opportunity to opt in to receive updates from your page.
No need for hosting
No coding necessary
Create multiple landing pages that lead to difference dialogues
Upload your image
Change your background color to match your brand
Start by clicking on Landing Page from the left menu.

On this page you will see a list of all your landing pages. to create a new one click the "Create Landing Page" button on the top right.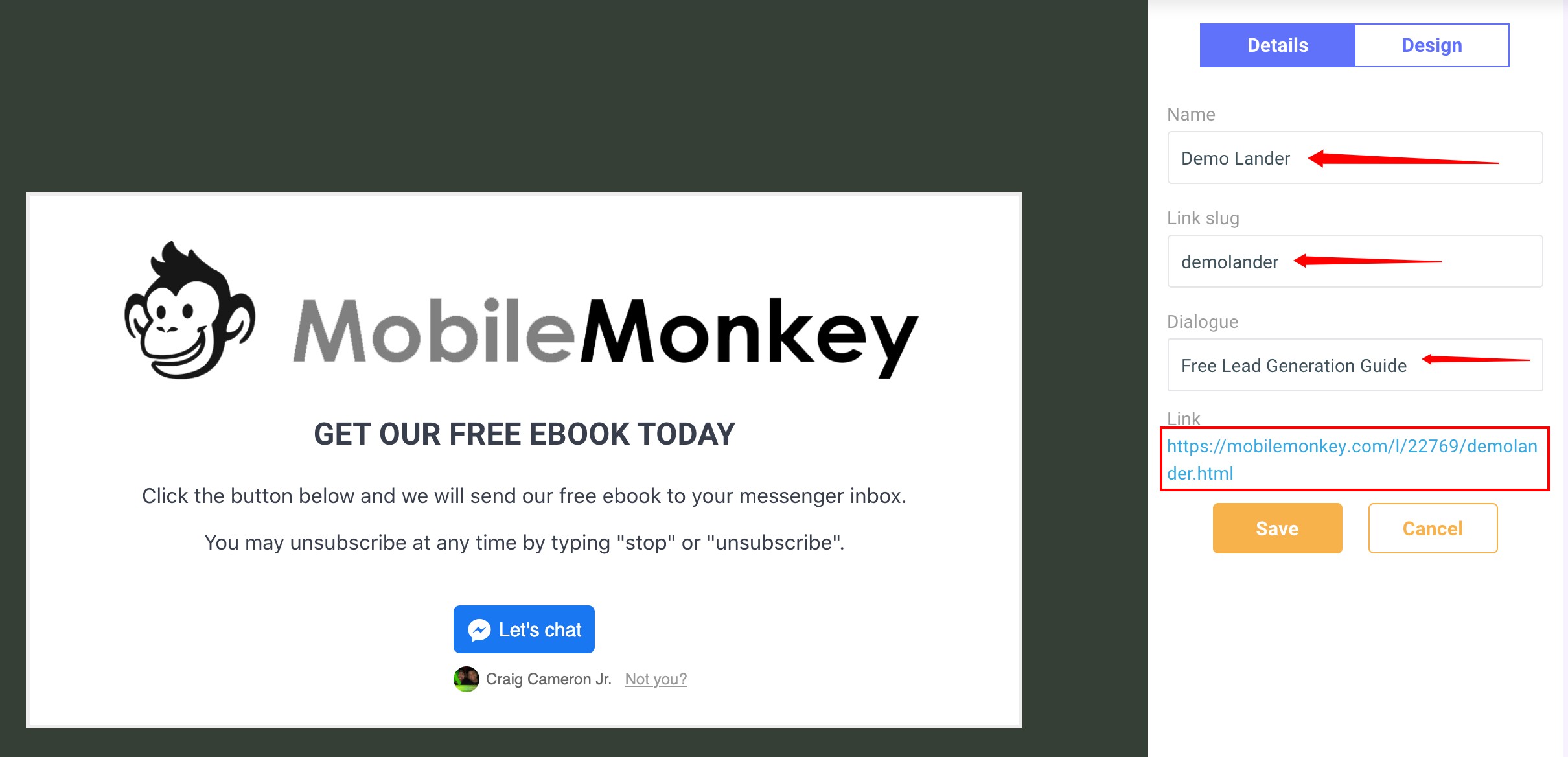 Here is an example of a landing page we created.
Name your page
Come up with a slug for tracking purposes
Choose a dialogue that will load up once users subscribe
Now click on Design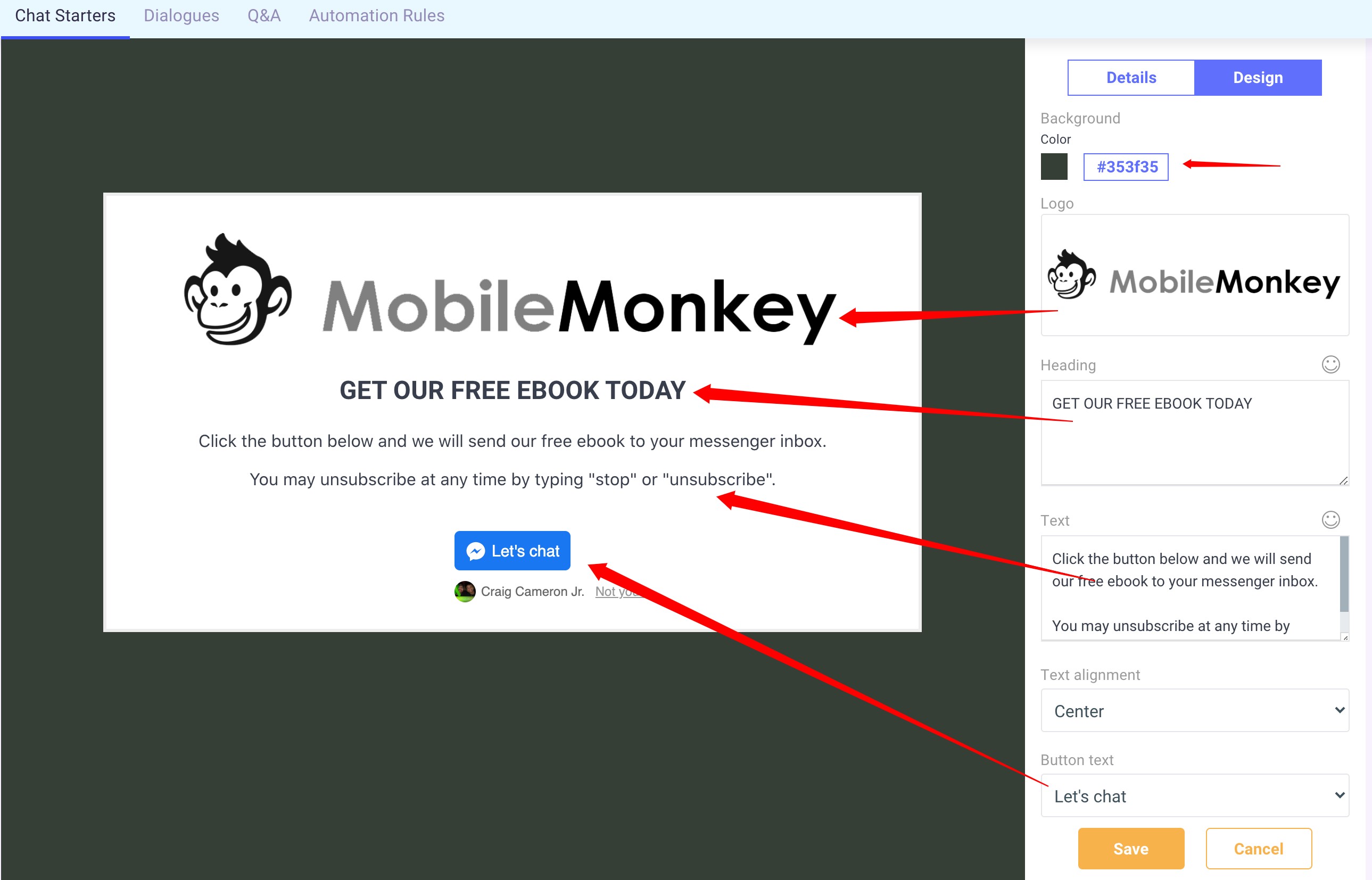 Choose your background color
Upload a header image
Create a title
Write some copy and entice the user to click on the messenger button.
Save
You now have a landing page Simply copy the link and share it via messenger, email or sms.
---
---