How to Use MobileMonkey Customer Support Tools
MobileMonkey is a multi-user, multi-channel platform for supporting customers with live chat, text, and direct messaging.
If customer support is your most important goal in getting started with MobileMonkey, this guide will help you implement the tools in MobileMonkey to support those goals.
Step 1: Decide which messaging channels you want to connect to MobileMonkey.
MobileMonkey can connect to:
You can connect MobileMonkey to one or all of these business messaging channels.
Step 2: Create a chat starter with a menu to qualify support inquiries. 
When you've decided what channel(s) you will connect to MobileMonkey, activate a Chat Starter for that channel.
Create a dialogue in the Chat Starter starting with the Quick Question Widget to create a menu that allows customers to navigate to the information or support rep they are looking for.
Here is what a menu in a website chat looks like: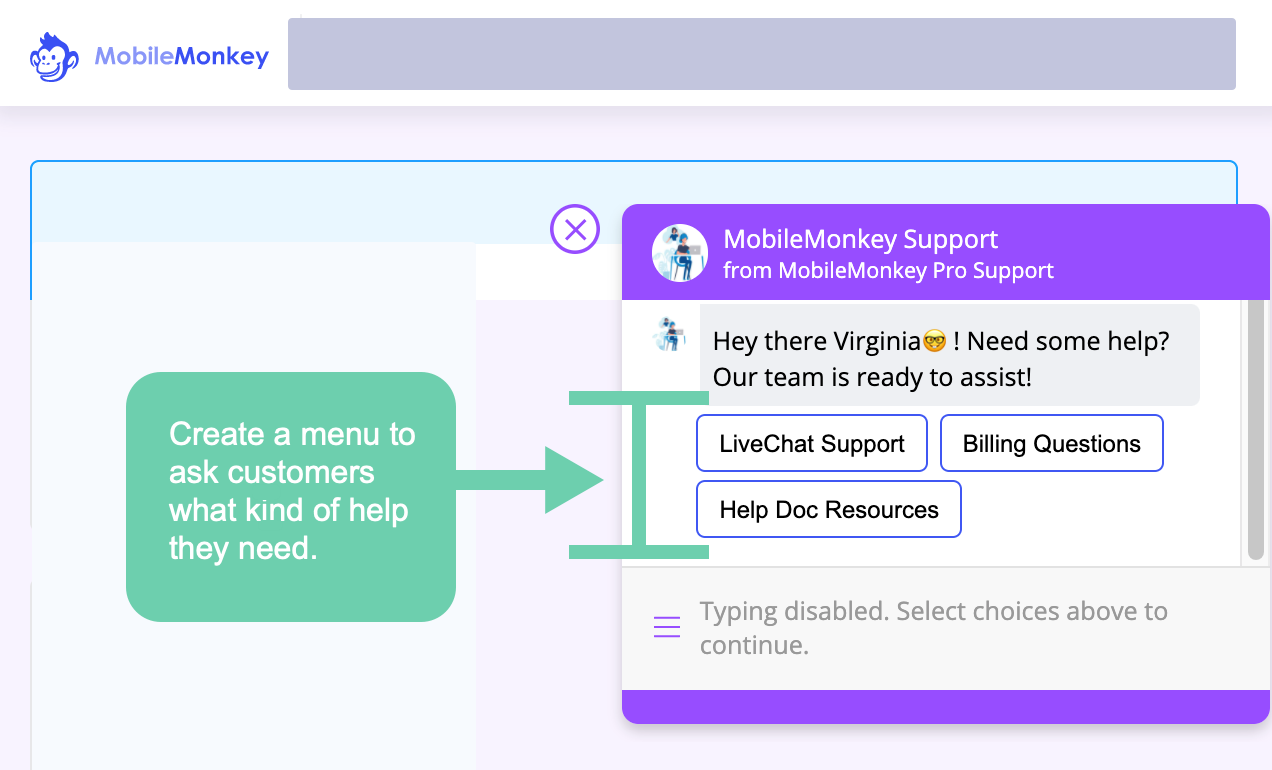 ⭐️ PRO Tip: If you have PRO, Unicorn or Team plan, add a Notification Widget to the dialogue to send you or your team an alert when a conversation requires follow-up.
Step 3: Reply to customers in the MobileMonkey inbox for desktop or mobile.
As customers start chatting with your business, you and your team can use the MobileMonkey inbox to see incoming conversations happening across your business messaging channels.
Use the filters in the inbox to view conversations by channel, by status, by rep or live agent, and more.
For example, filter conversations by status here: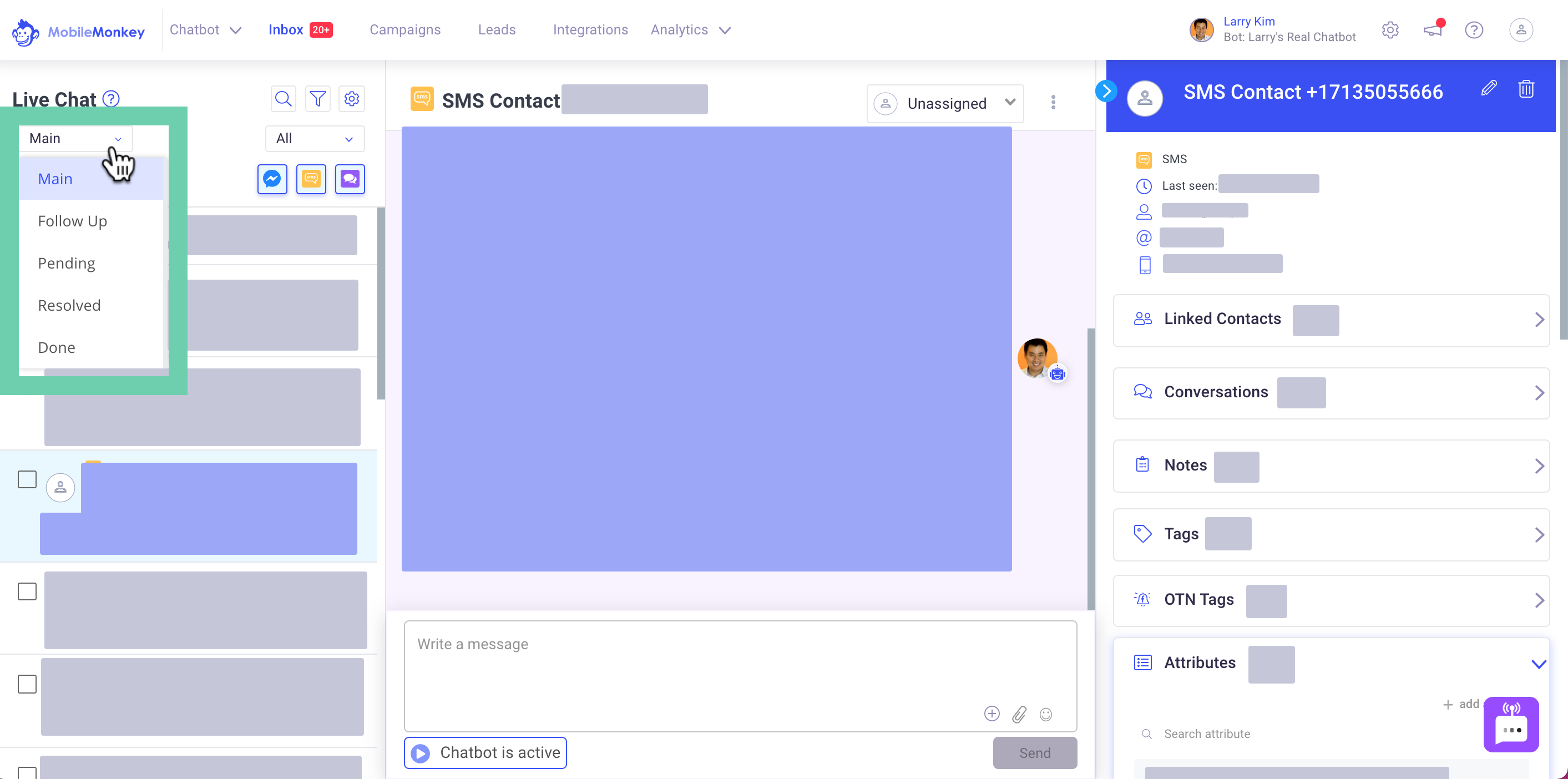 And filter conversations by live agent assignments here: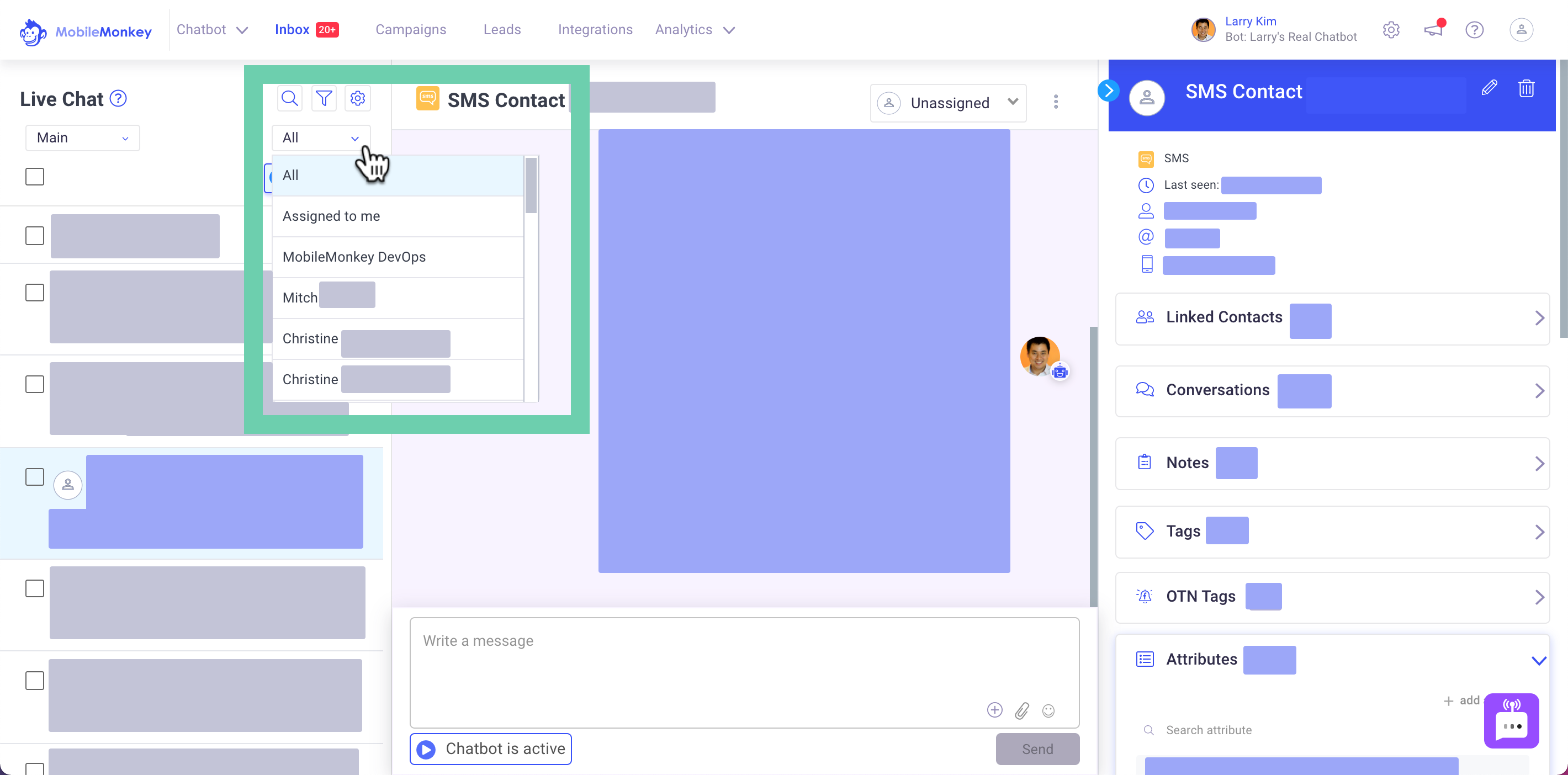 MobileMonkey has a mobile app for iOS and Android that allows you to reply to conversations in all channels from your phone. Download MobileMonkey Chat Mobile App here.
You or your team can monitor conversations and reply or follow-up as necessary.
Next Steps for Supporting Customers in Chat with MobileMonkey
Do you want to add team members as additional MobileMonkey Live Chat Agents? Learn how to add a user here.
Do you want to automatically assign conversations to a rotating queue of Live Chat Agents? Learn about automation rules including conversation assignment and automated follow-ups as well as setting business hours here.
Other questions ?
MobileMonkey is here to help. Start chatting with us when logged into MobileMonkey or send an email to support@mobilemonkey.com.
---
---