Do you have an Affiliate or Reseller Program?
Do you have an Affiliate or Re-seller Program?
Yes!
Who is this program for? MobileMonkey's Affiliate Partner program is for affiliate marketers, agencies and MobileMonkey power-users who want to earn commission when they refer MobileMonkey to their network and clients.
How does it work?  Affiliate Partners get a unique link that tracks referrals sent to MobileMonkey. When a referral upgrades to a paid subscription, the Affiliate Partner earns a revenue share every month for the life of the subscription.
How do I sign up?
It's simple!
Sign into MobileMonkey and click on your Account icon in the top right corner of the application. Then select Referrals from the drop-down menu.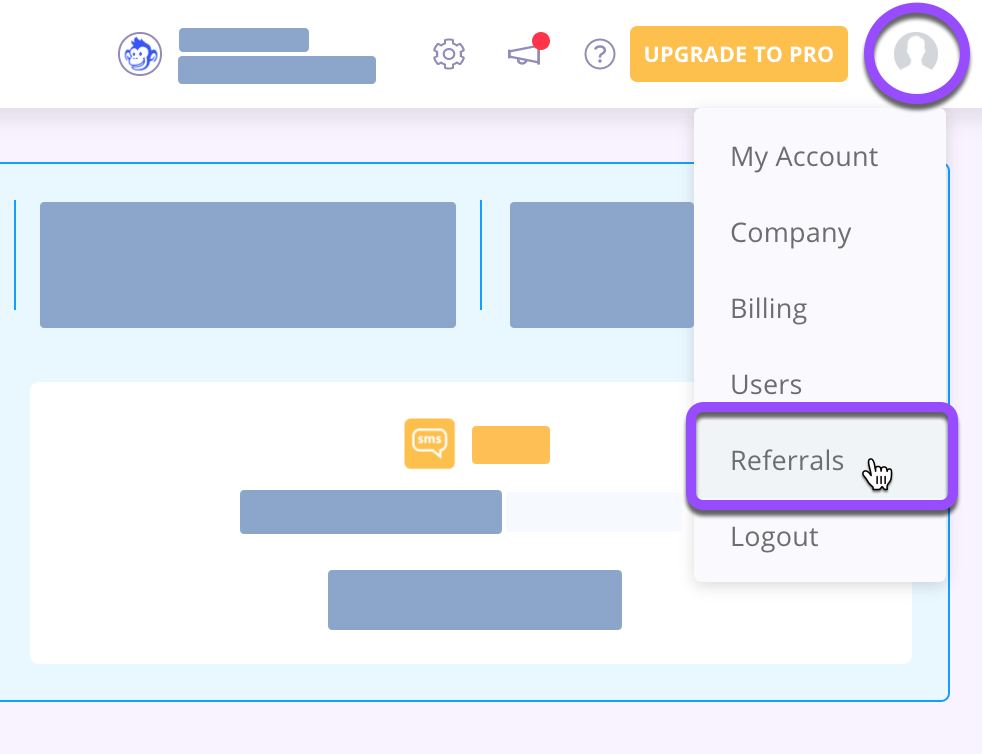 Read and Accept the terms of service, enter your PayPal Email, and click Sign Up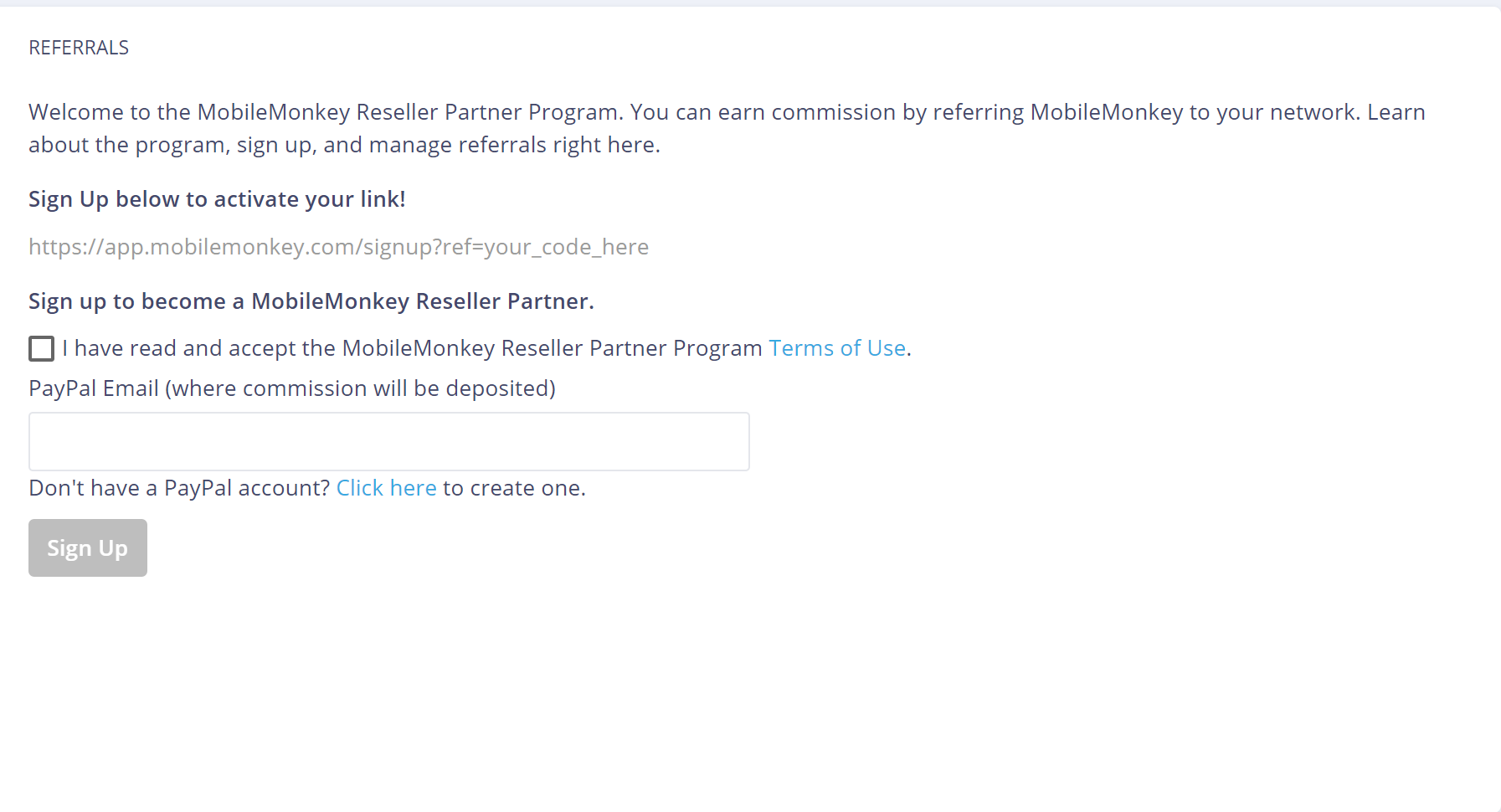 Share your affiliate link with your network!
Read the Affiliate Partner Program Terms of Service here.
View your affiliate referrals here.
If you have questions or need support regarding the Affiliate Partner program, email partners@mobilemonkey.com.
We look forward to our partnership with you!

---
---