Troubleshooting Your Click-to-Messenger Ads Setup
Why is my ad account not showing up in the dropdown in my MobileMonkey ad setup?
In order to use an ad account you must have access to it on Facebook.
If you have a Business Manager account, make sure the ad account is claimed in your business and you are added as a user on that ad account in your business settings.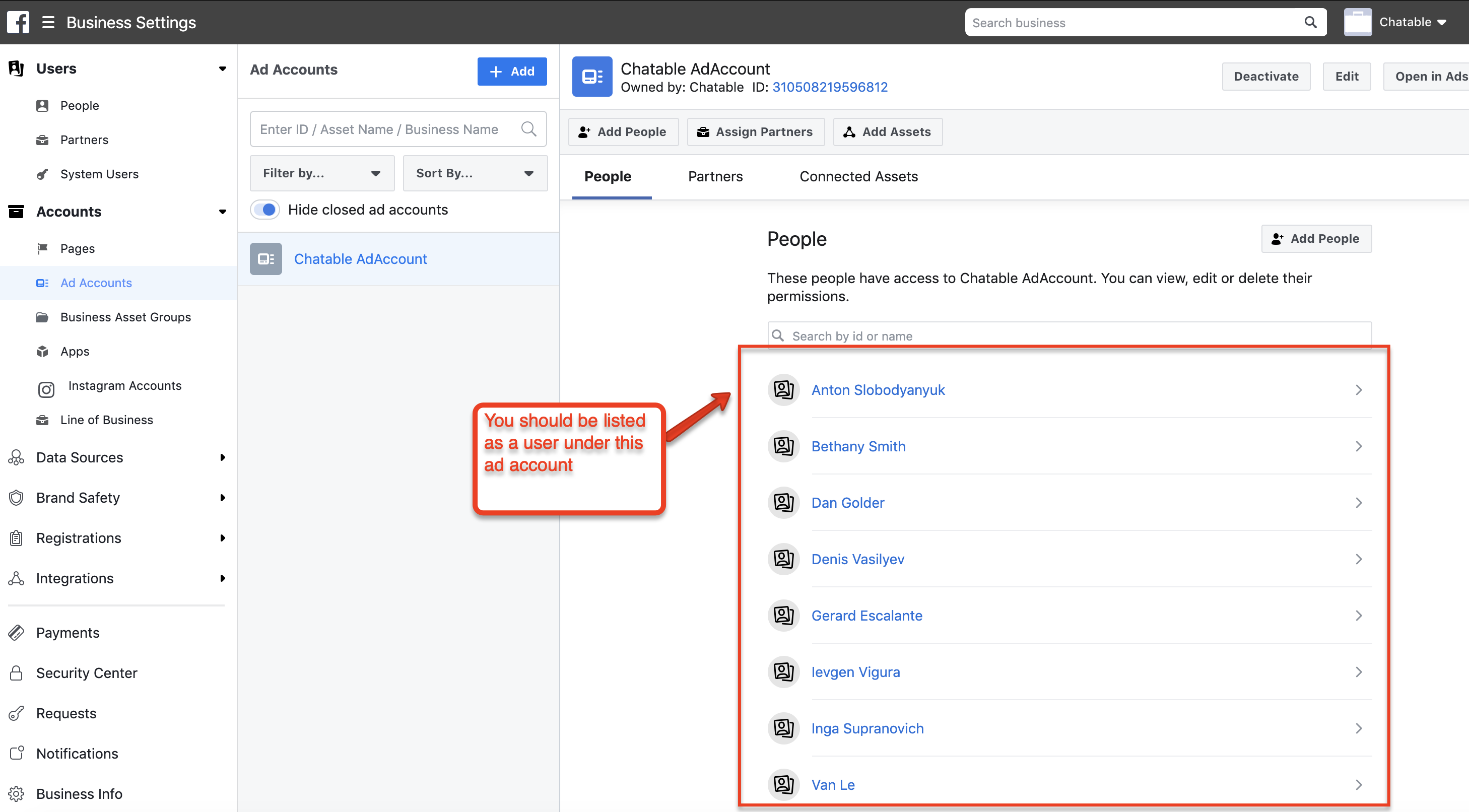 If you're NOT using Business Manager, make sure you are listed as a user of the ad account in Ads Manager. To do this, have the ad account owner go to Settings in Ads Manager and confirm that you are listed as a user: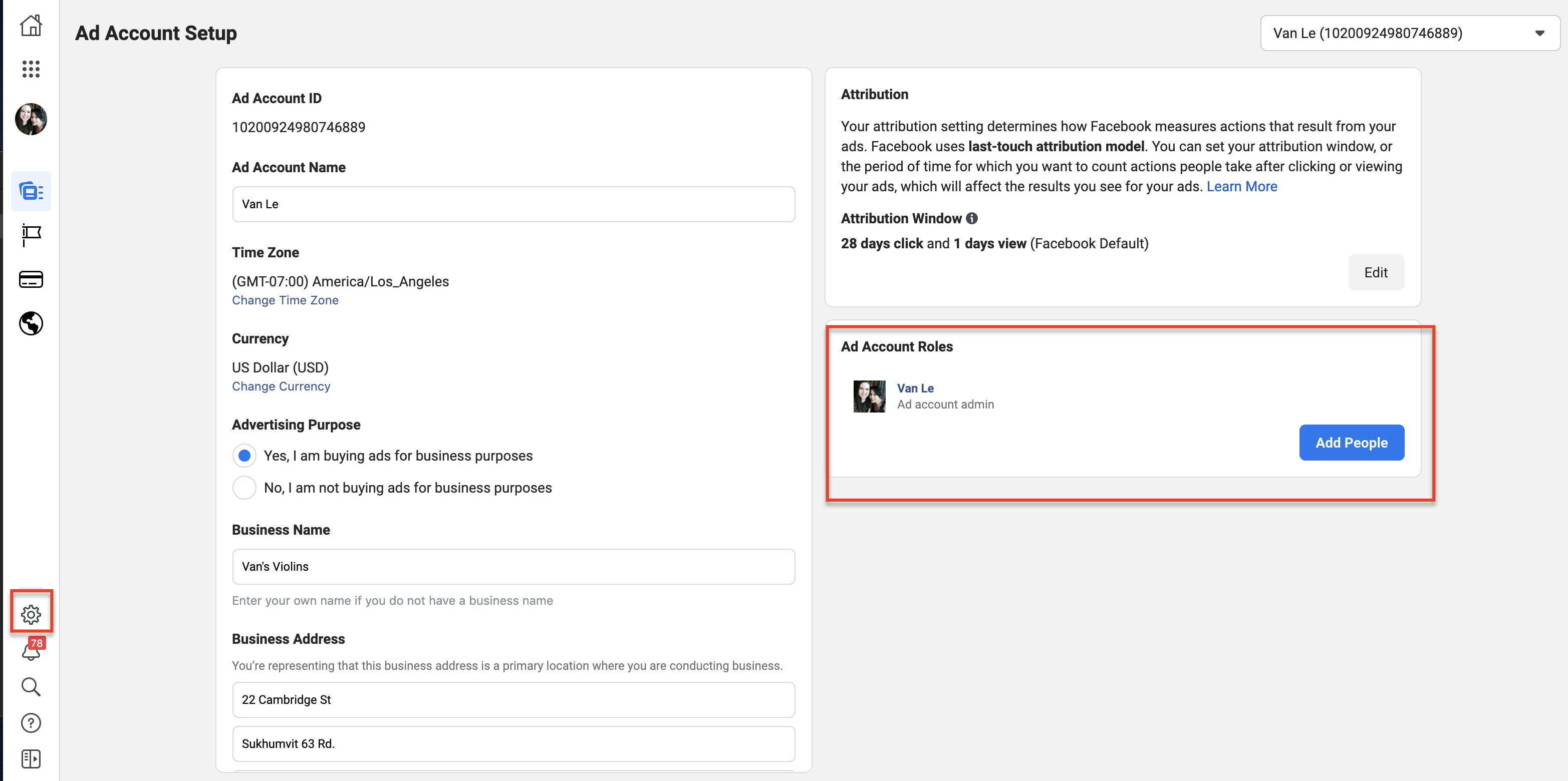 I'm trying to sync an existing ad with a dialogue in MobileMonkey. Why is my campaign not showing up in Step 2?
You can only sync an ad with MobileMonkey if it is using a CONVERSATIONS, TRAFFIC, or CONVERSIONS objective. Please make sure you campaign is using 1 of these objectives. If this is a newly created campaign it might take a little while for us to pull it up in MobileMonkey. Please wait another 15 minutes and try again,
When trying to setup my CTM, I was able to select a campaign but why are my ads not showing up?
Check on Facebook to make sure your ad is set to sending users to Messenger.
If your campaign is using a CONVERSATIONS objective, make sure you choose Messenger > Click-to-Messenger as the Destination in the Ad Set
When you set up your ad, make sure you choose "Start Conversations" as the Message Template: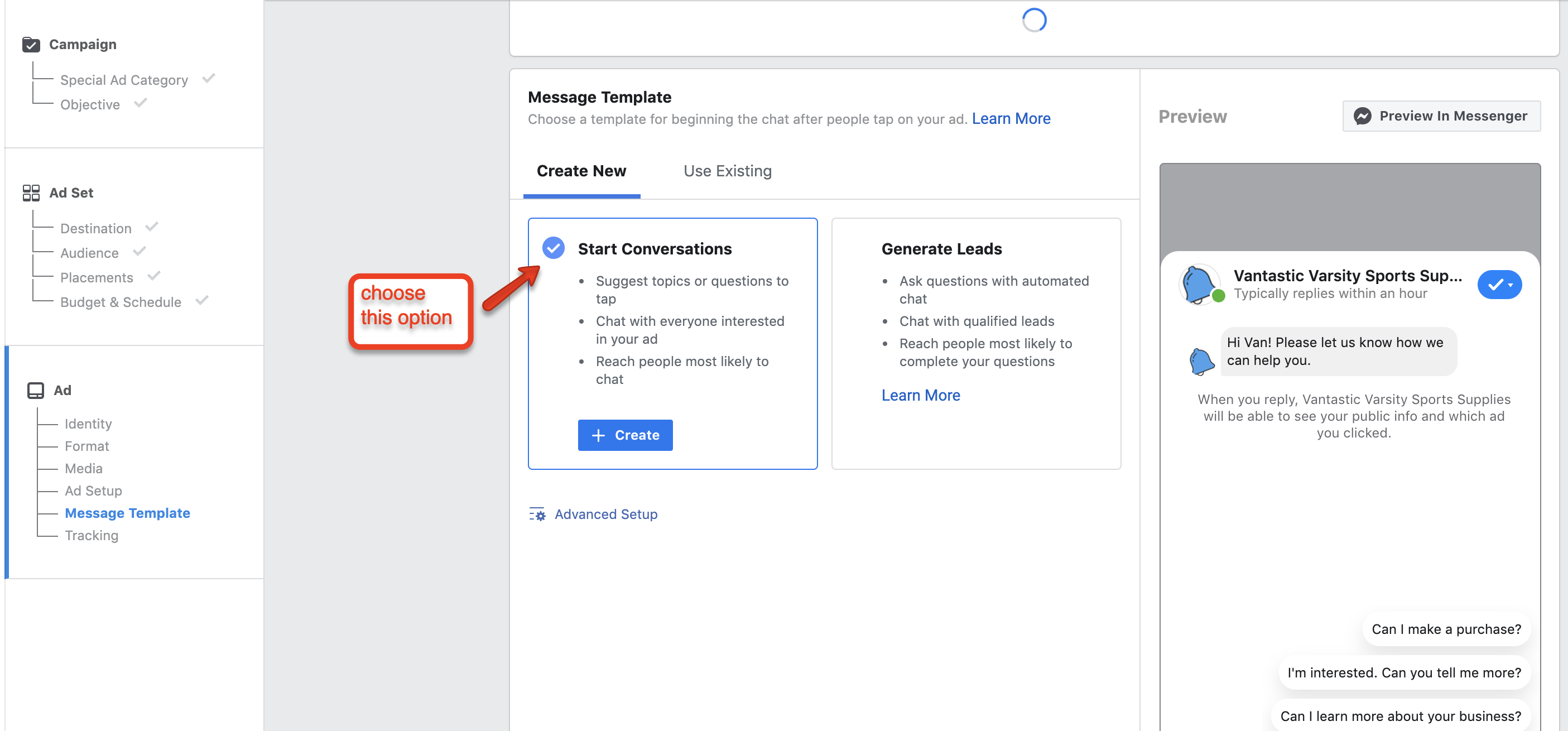 If your campaign is using a TRAFFIC objective, make sure you choose Messenger as the traffic source.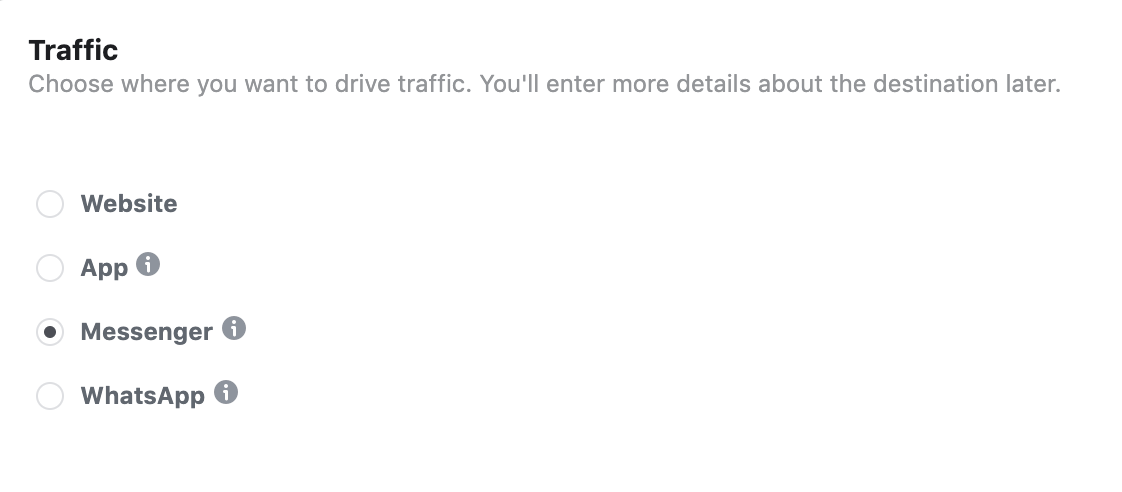 If your campaign is using a CONVERSIONS objective, make sure the "Conversion Event Location" is set to Messenger:
I failed to sync my CTM ad and the error is instructing me to connect the ad manually. How do I do that?
Connecting manually is a workaround for cases when MobileMonkey is unable to automatically sync your ad. In the "Synced Ads" step in your CTM ad setup, choose the "Connect Manually" option. Follow instructions under "URL Parameter" and "Messenger Setup JSON" to connect your ads manually.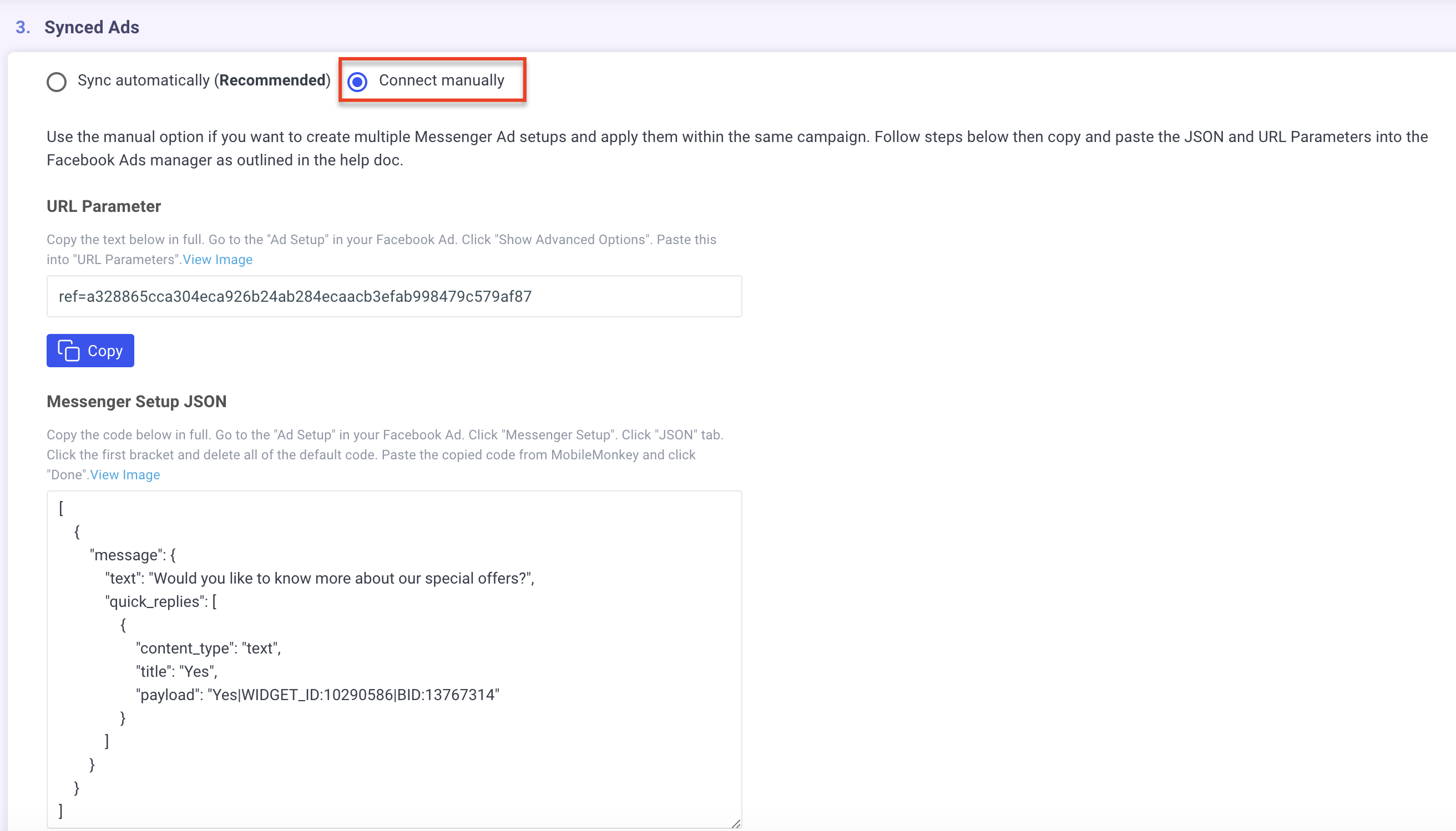 ---
---