Creating A Sponsored Message
When you have contacts that haven't engaged in the past 24 hours, Facebook requires that you use a Sponsored Message to send any promotional messages to these contacts. This is treated like an ad, so there is no guarantee that your message will be delivered to all contacts in your audience.You will need to compete with other advertisers for each impression.
There are 5 steps to setting up your sponsored message.
Choose an existing ads account. If you have not selected your ads account you can do it by going to settings and choosing it from advertising section.

Now set the targeting you want for this message. You can choose to filter by age, gender, location and audience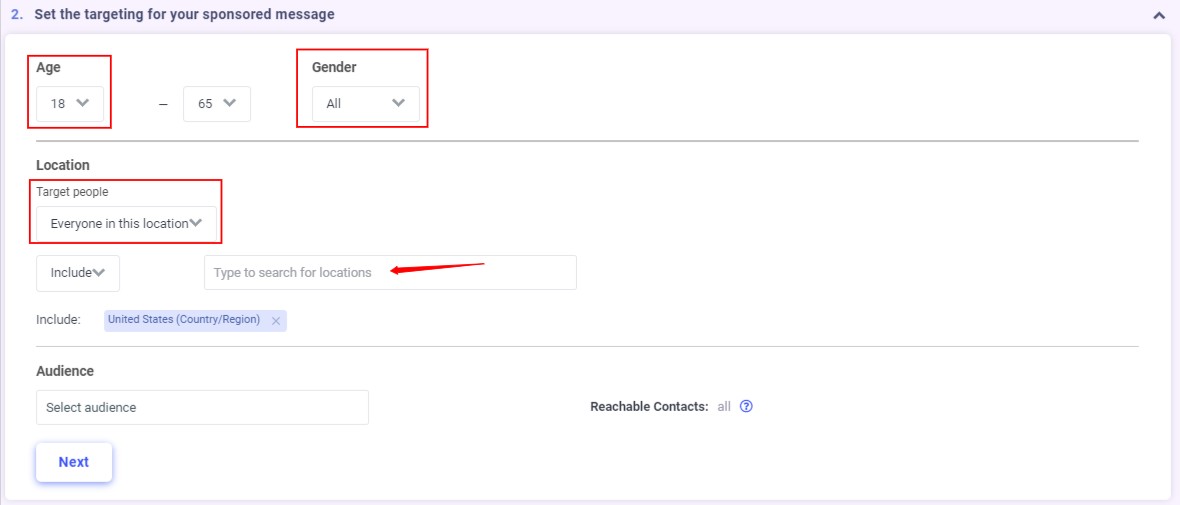 Now set your Bid & Budget as well as your budget type and budget value.
When setting a maximum bid for your FB Sponsored Message, Facebook will enforce minimums per country. If you set your maximum bid below the minimum, your Sponsored Message will not deliver. Visit this link for more info:
Sponsored Messages: Minimum Bids by Country

Now upload an image, type a title and create your message using the Chat Starter dialogue.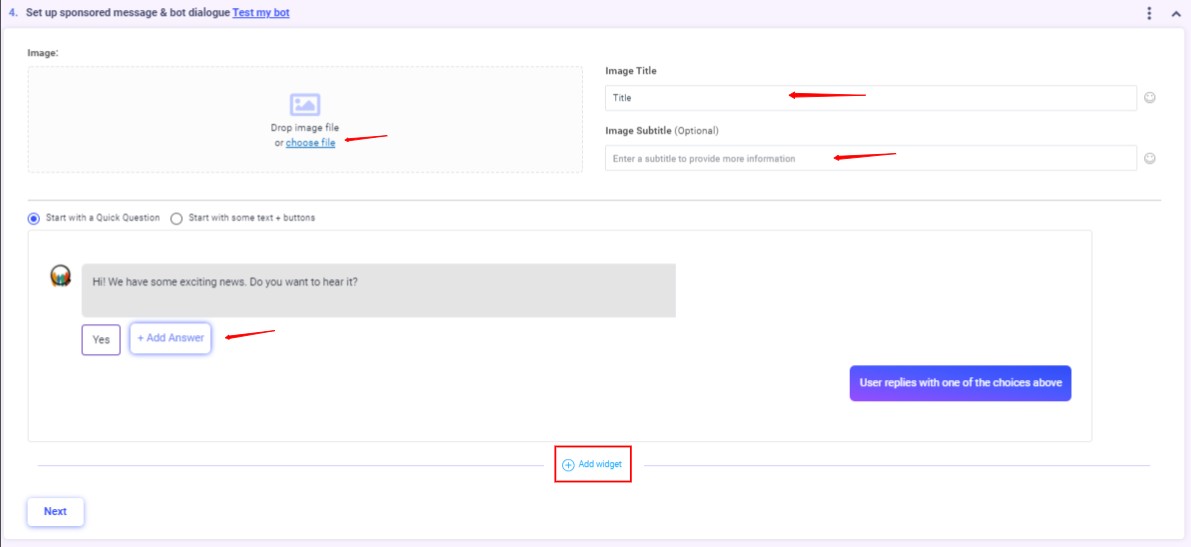 Now choose when you want this campaign to run out by choosing a start date and an end date. Once you have done this hit "Send".
---
---