Connecting Instagram Page to MobileMonkey
If you need to check the prerequisites in Connecting an Instagram Page, please check read this article.
Switch to the MobileMonkey Dashboard of the Facebook Page that is connected to the Instagram Page you want to connect. Click on the CONNECT INSTAGRAM button.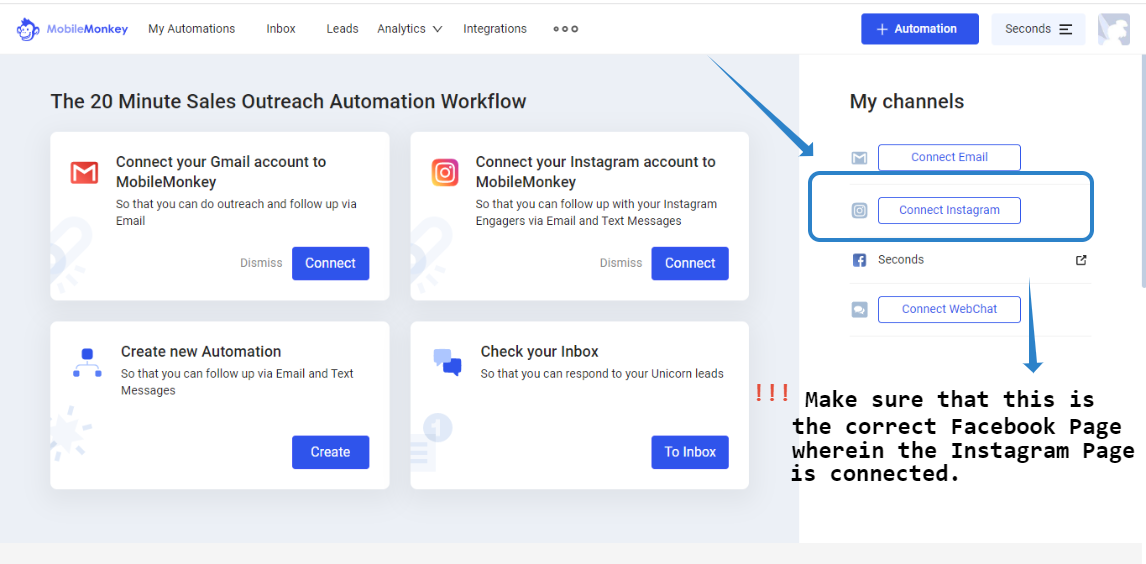 You will see a checklist of the pre-requisites in connecting an Instagram Page. Make sure all of these are fulfilled, check all three and click Confirmed! I am ready for the next step. If you need a guide you can refer here. Click CONTINUE on the next screen.

You will be asked to continue with your Facebook account. Make sure that this is the account that is Admin of the Pages.

Check ALL the Instagram Pages you want to connect and/or are already connected to MobileMonkey. By doing this, you are making sure that ALL Instagram Pages can be accessed. ONLY the Instagram Page that is connected to this Facebook Page will be connected, so you do not need to worry about check ALL Instagram Pages. Click NEXT.

Same with the Facebook Pages, check ALL pages that are already connected to MobileMonkey. Then click Next.
Allow ALL permissions on this Page. Click DONE. Lastly, click OK on the next screen.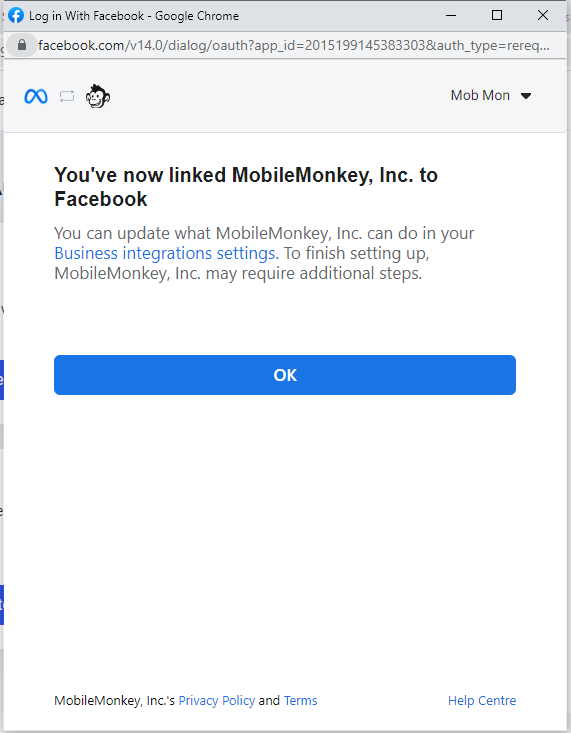 ---
---