Agent Persona
What's an Agent Persona?
An agent persona is the agent profile that can be used (optionally) in chat conversations. A persona consists of a name and profile image. All MobileMonkey users will have a default persona created for them, which inherits from their Facebook profile.
Can I edit my agent persona?
Yes, you can navigate to your account settings (My Account > My Account > Agent Persona) to edit your persona. You can edit the name & image of your persona.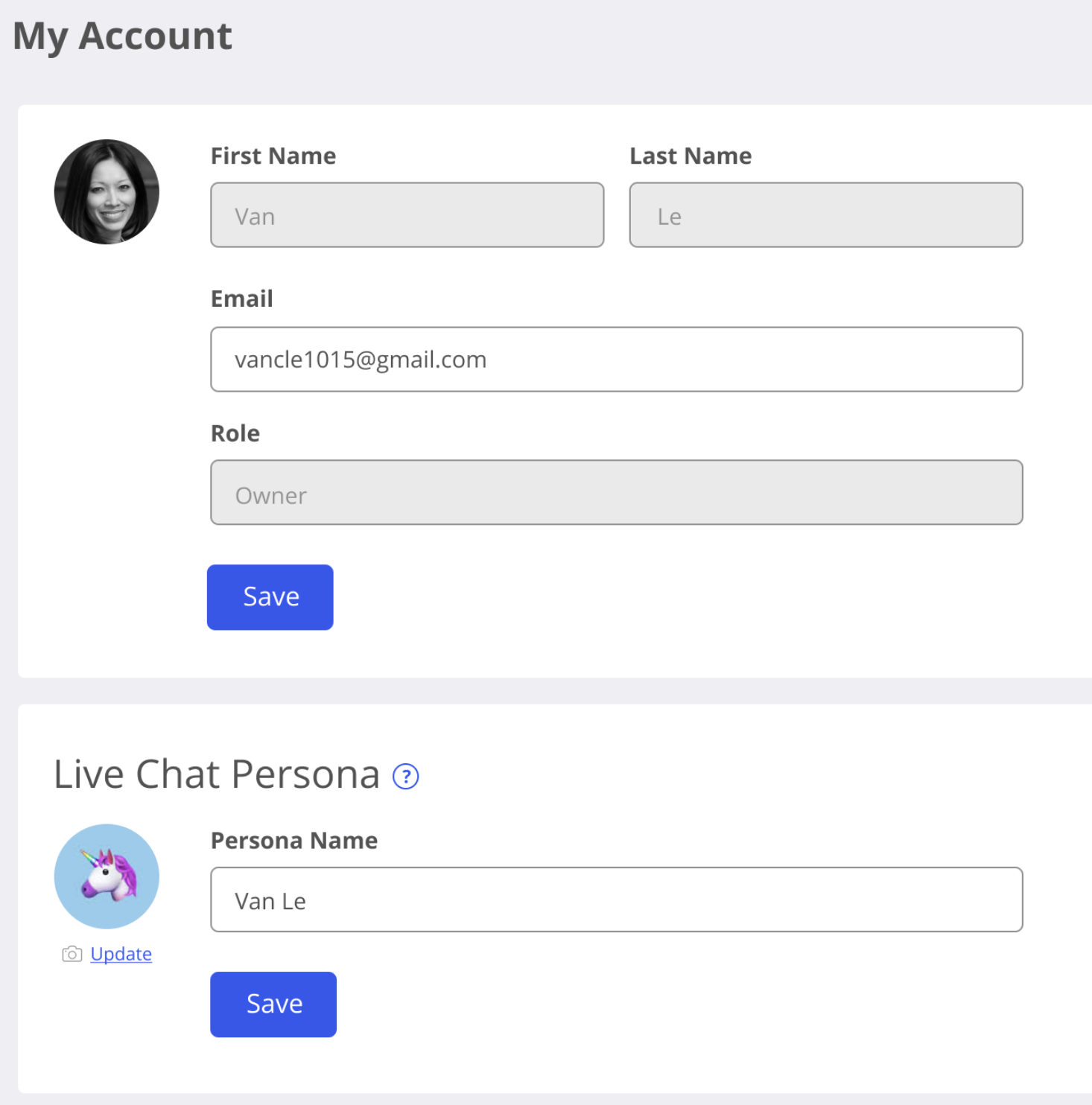 How can my persona be used?
Personas can ONLY be used on Messenger & webchat conversations. It won't work on SMS.
When sending a Messenger or webchat message from MobileMonkey, you can choose to either respond as the page or respond as your agent persona using the persona dropdown: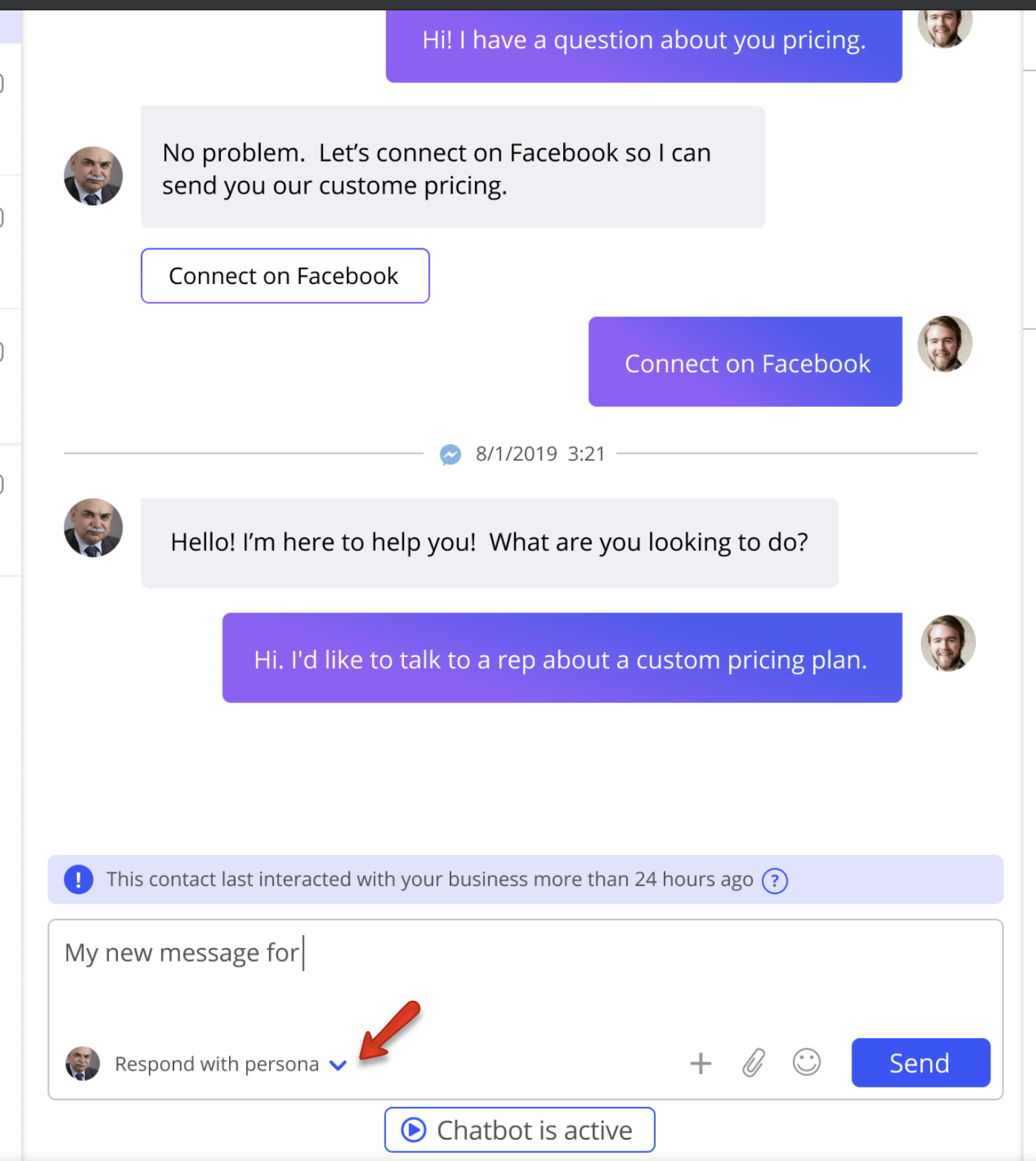 When you respond as your agent persona, the messages will appear with your profile image in the chat window. This is what your contact will see:
In Messenger: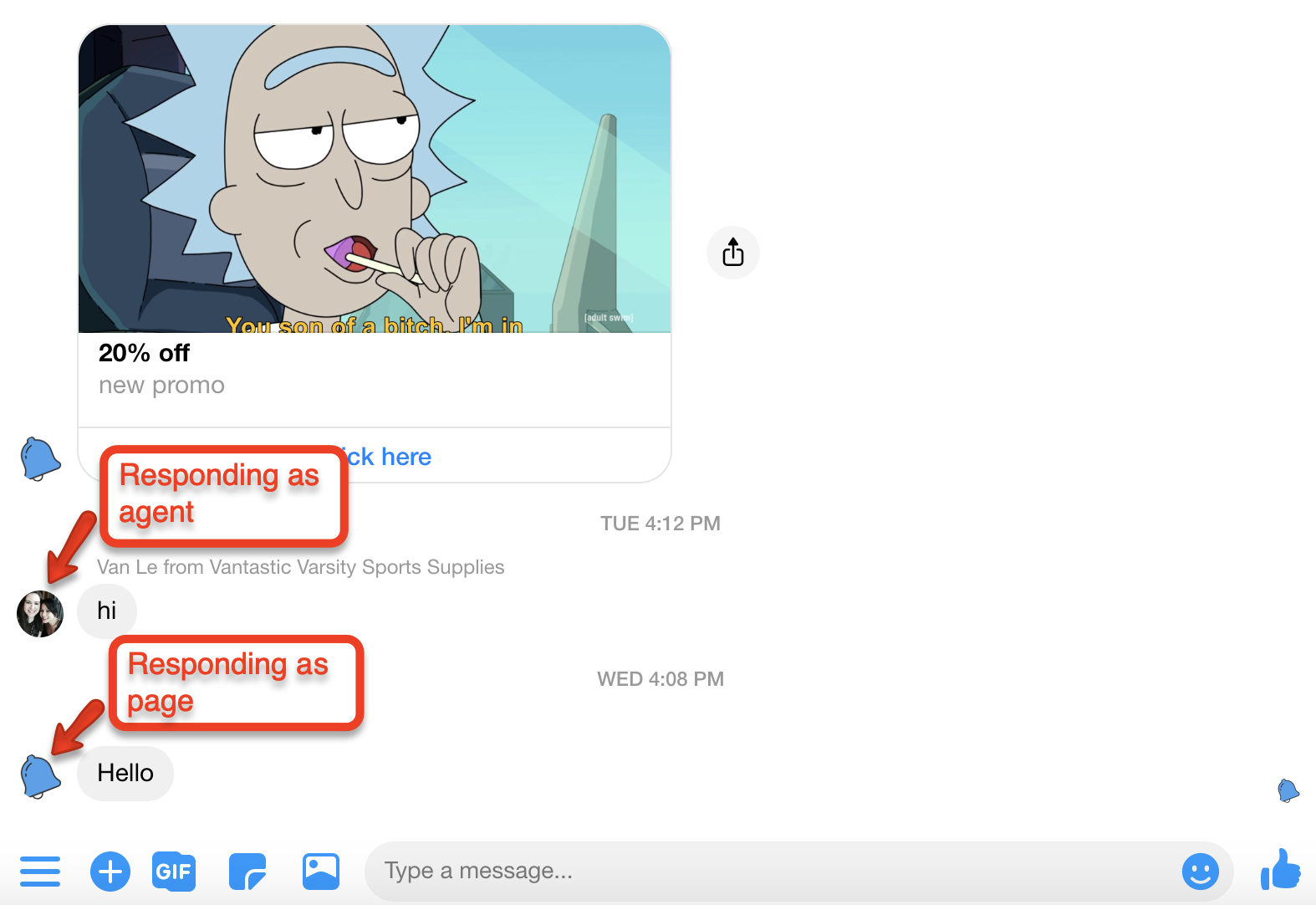 In webchat widget: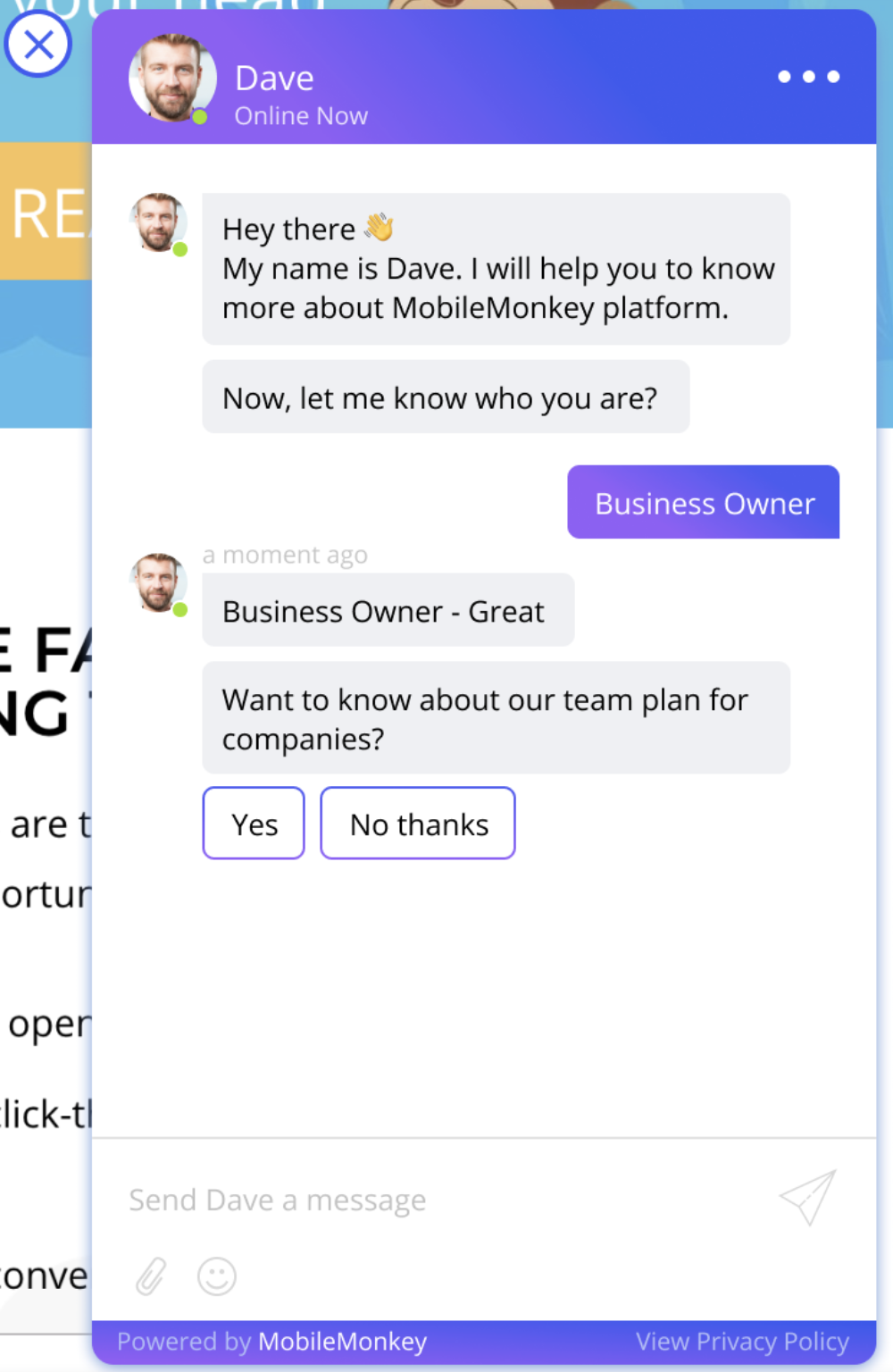 How does this work with conversation assignment?
When a ticket is assigned to you, your persona setting will be automatically changed to your agent persona. You can change it back to the page if you wish to do so.
---
---