Ice Breakers
Ice Breakers provide a way for users to start a conversation with a business with a list of frequently asked questions. Ice breakers are incompatible with the Get Started button. Therefore, your Facebook page will either have the Get Started button or the Ice Breakers. These Ice breakers are ONLY shown to new conversations. If your user has an existing chat conversation with your Page, the user will not see the Ice breakers. If this same user deletes the previous conversation and begins a new conversation with your Page, the Ice breakers will be shown to that user.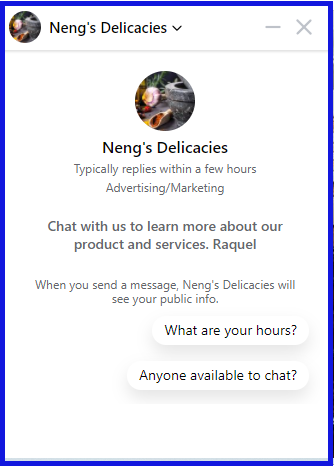 How to activate Ice breakers
Go to Chatbot > Chat Starters > Facebook Page Welcomer and select Show Icebreakers.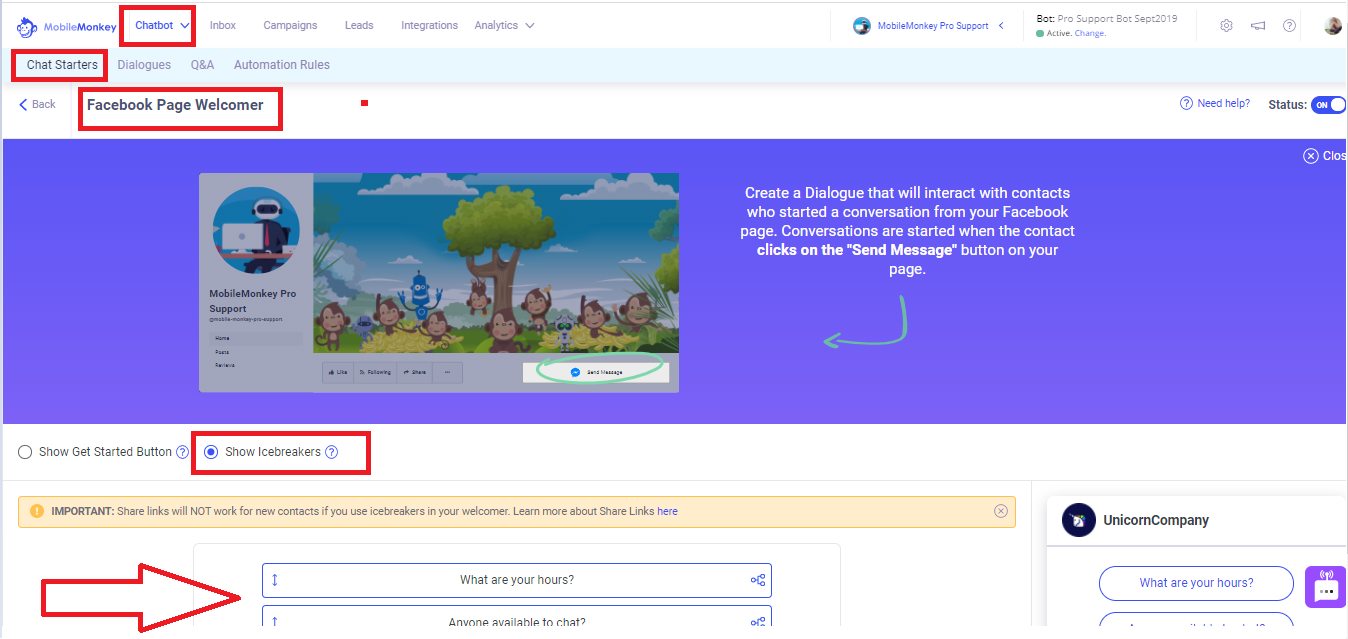 For you to test the Ice breakers on your Page, you need to delete your previous conversation with your Page, then go to your Facebook Page and click "Test Button" on the Edit Send Message.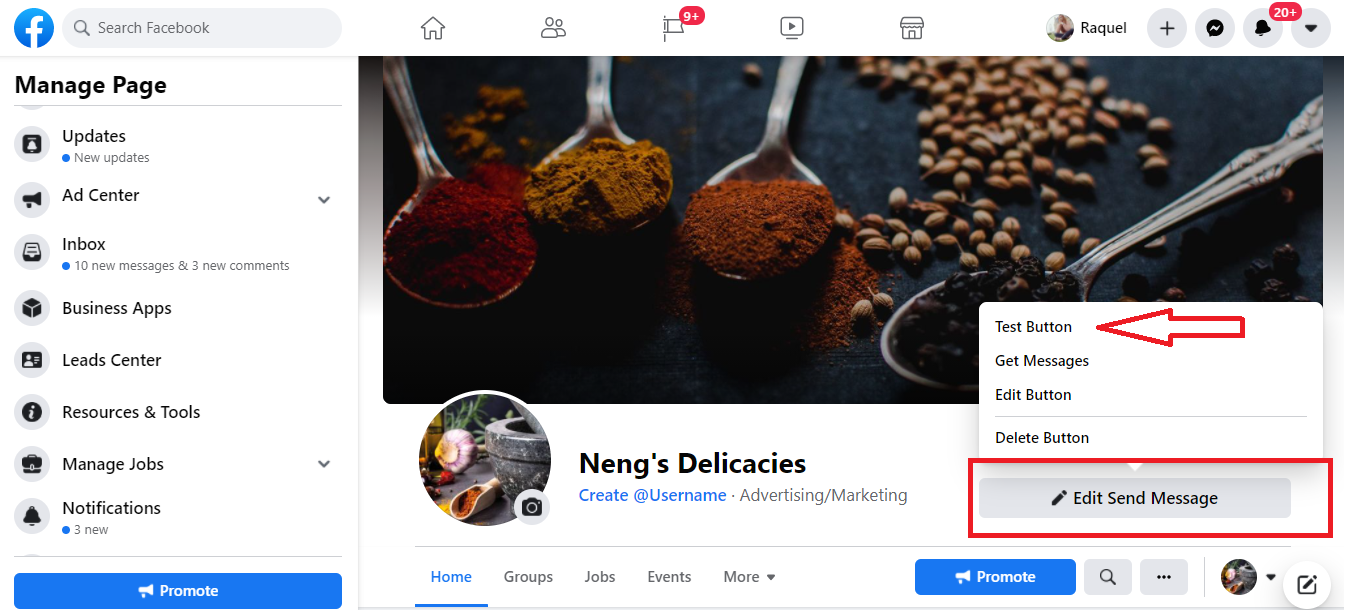 What should I try if my Icebreakers aren't showing?
If your Ice breakers are not showing on your Page's Messenger for new users or users that has no existing conversation with your Page, try to Refresh Facebook Connection by going to Settings > Maintenance, click on Refresh Connection.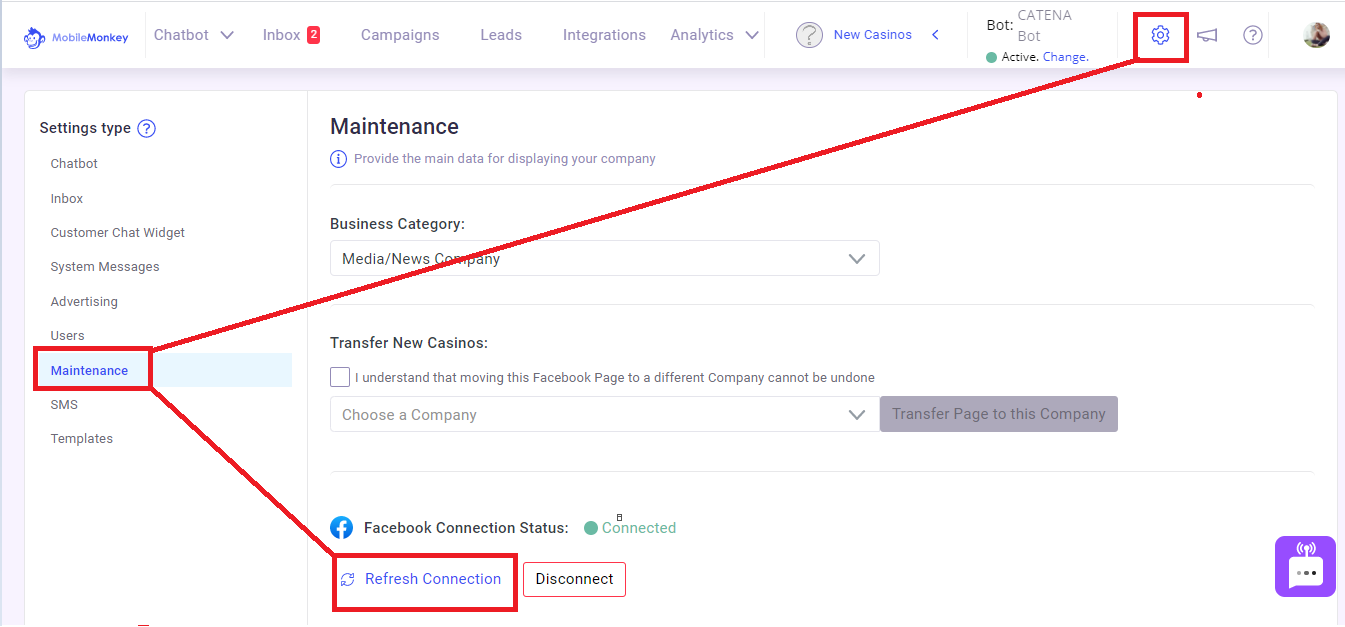 ---
---