Messenger Chat Widget Guest Mode
What is Guest mode?
Facebook's Guest mode allows website visitors to talk to your FB page without logging into their Messenger account. These "guest users" are temporary accounts that can receive messages when the user is on your website. You can respond to guest chats until the user ends the chat session. After the user ends the chat session they will be unreachable.
You will be able to answer conversations from Guest chats in your MobileMonkey inbox as well as Facebook inbox.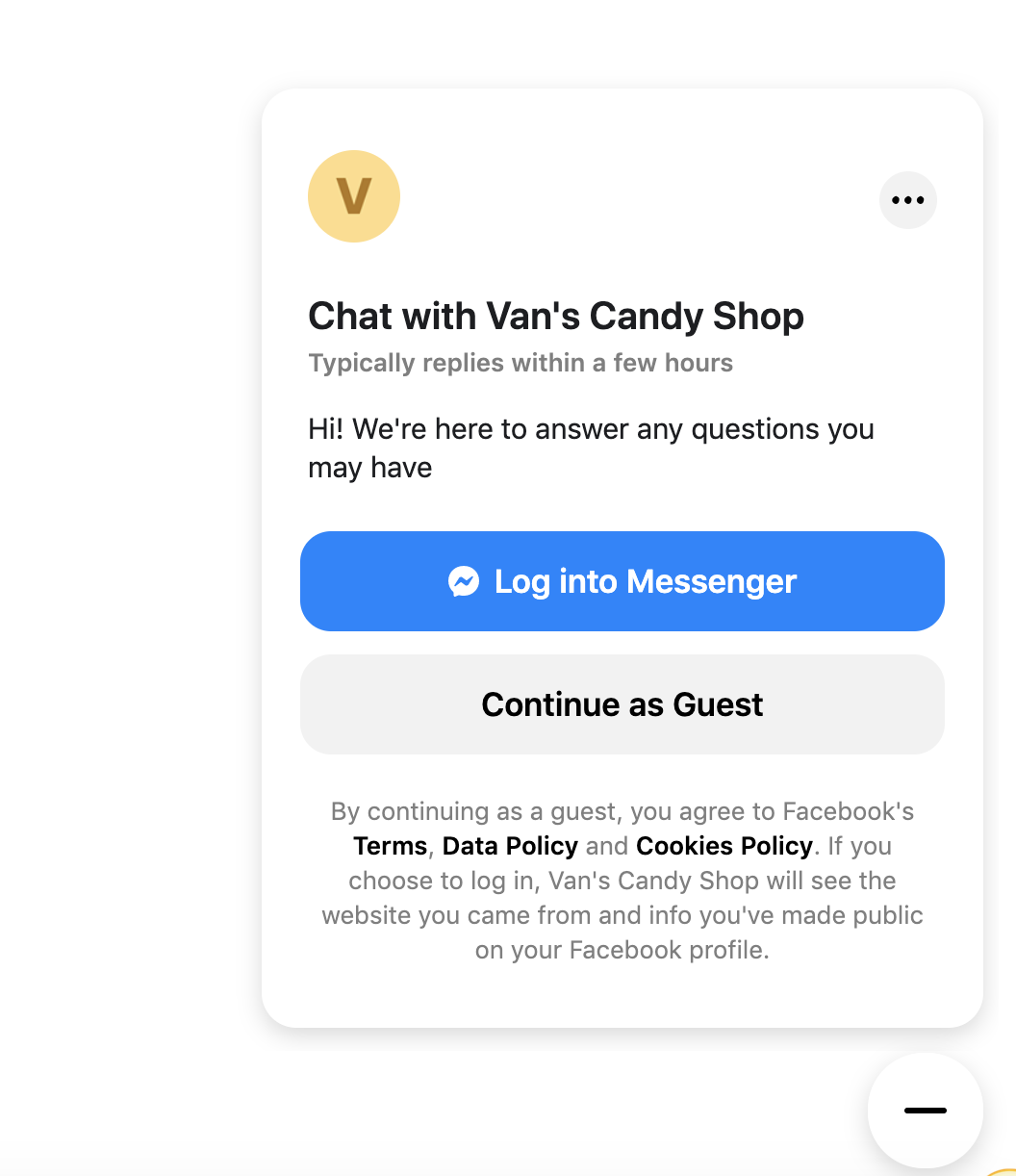 Is Guest mode available on every page?
Guest Mode will be available on every page as of August 6, 2020.
How long is a Guest conversation open for?
Guest conversations will end when the user decides to end the chat from the More menu, or 24 hours from the start of the conversation, whichever comes first. After the chat has ended you will receive an error if you try to message the user.
Will I still be able to see the Guest conversation after it has ended?
Yes, you will have a copy of the conversation in your inbox even after the chat expires.
Should I have Guest Mode on when my chat widget is on OmniChat mode?
When using the OmniChat setting your goal to to generate as many Facebook leads as possible when we know the user has a Facebook account. Given this goal we recommend that you disable Guest mode. Having Guest mode on opens the possibility for some users to continue as Guest even though they have a Facebook account.
Should I use Guest Mode?
We recommend that you use Guest Mode if:
Your chat widget setting is NOT on OmniChat
Your main goal is to generate Facebook leads AND you know some of your website visitors do not have a Facebook account or do not want to log in to chat
How do I disable Guest mode?
Open up your Page Settings on Facebook. Then click on the the Messaging section:

Scroll Down to Starting a Messenger Conversation > Add Messenger to your website. Then click on "Get Started"

Hit Next:

Turn off guest mode by adjusting the toggle for "Guest Mode Status":

Close out the popup by clicking on the x at the top right hand corner.
---
---