How to Handle Message Volume Automatically
MobileMonkey is a customer support platform for live chat and automated chat on a website, SMS, Facebook and Instagram.
If handling a high-volume of customer messages via automation is your most important goal in getting started with MobileMonkey, this guide will help you implement the tools in MobileMonkey to support those goals.
Step 1: Decide which messaging channels you want to connect to MobileMonkey.
MobileMonkey can connect to:
You can connect MobileMonkey to one or all of these business messaging channels.
Step 2: Create a chat starter with a menu to qualify support inquiries. 
When you've decided what channel(s) you will connect to MobileMonkey, activate a Chat Starter for that channel.
Create a dialogue in the Chat Starter starting with the Quick Question Widget to create a menu that allows customers to navigate to the information or support rep they are looking for.
Here is what a menu in a website chat looks like: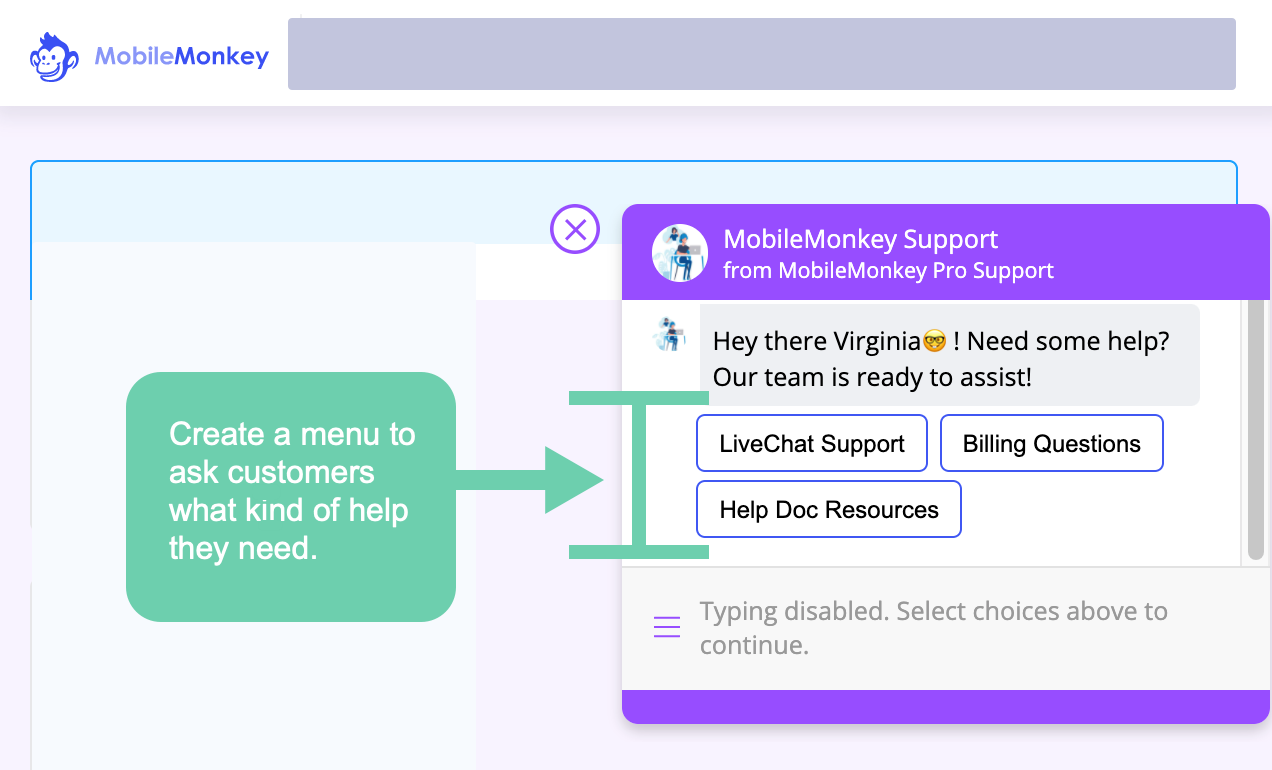 Step 3: Customize the on-demand menu.
Go to Chatbot > Dialogues > Main Menu to create a menu that navigates to the 3 most important topics customers ask about.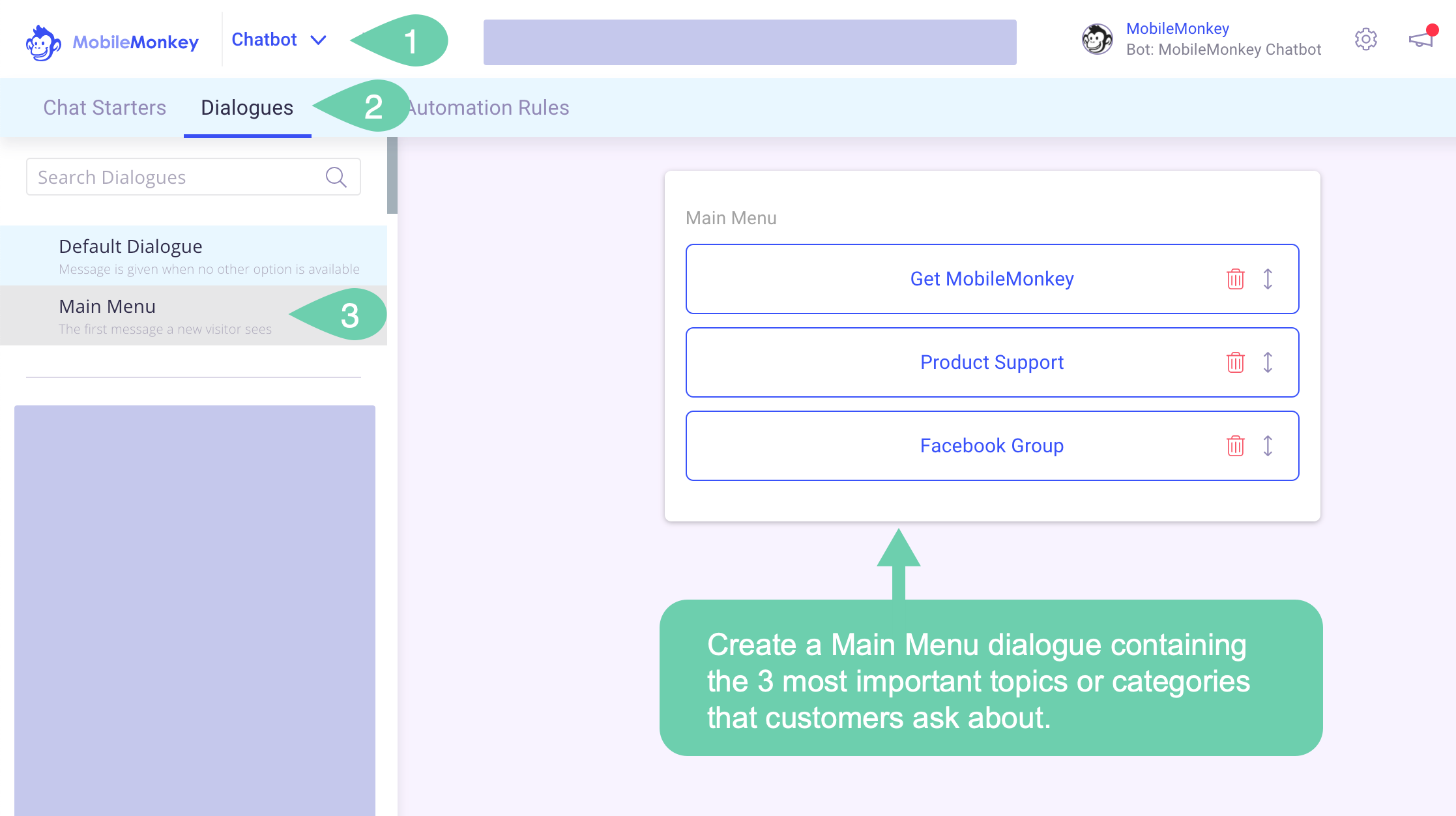 The menu will be viewed by all people chatting with your business in a hamburger style menu from the chat window, like so: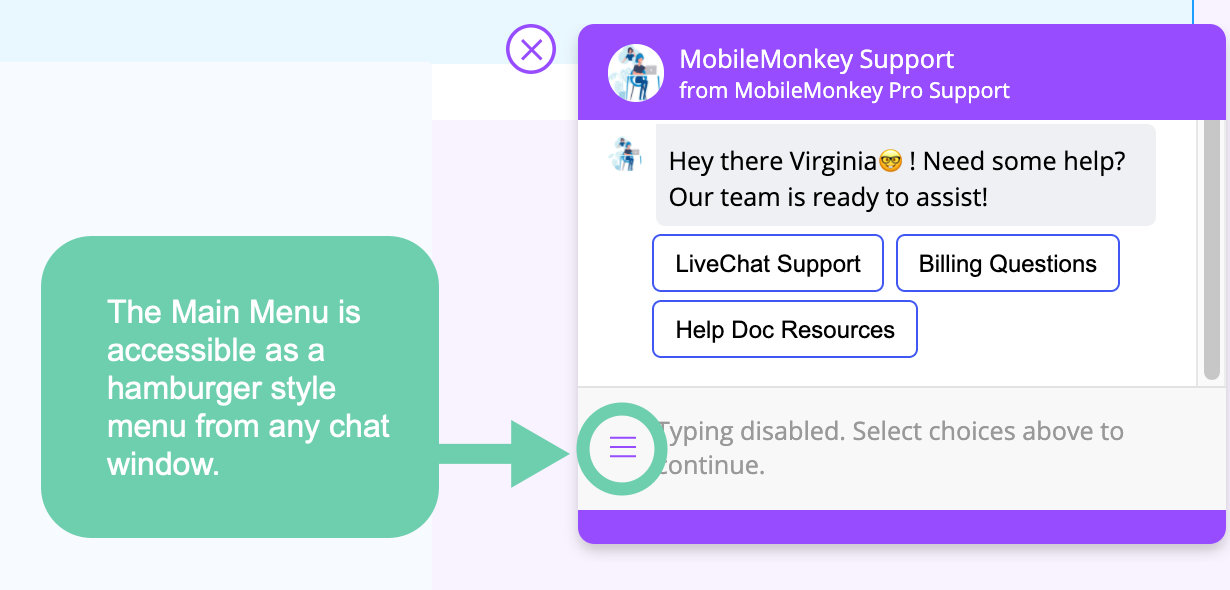 Step 4: Turn your FAQs into bot Q&As to program your bot with responses.
Take a list of the most common questions asked by customers and program your bot to respond to them using Q&A pairs.
The Q&A feature allows you to set up keywords that when typed will launch a dialogue or a text response.
For example, if you have a store and you want to send a menu dialogue any time someone types "order update," you can set that up in the Q&A responses.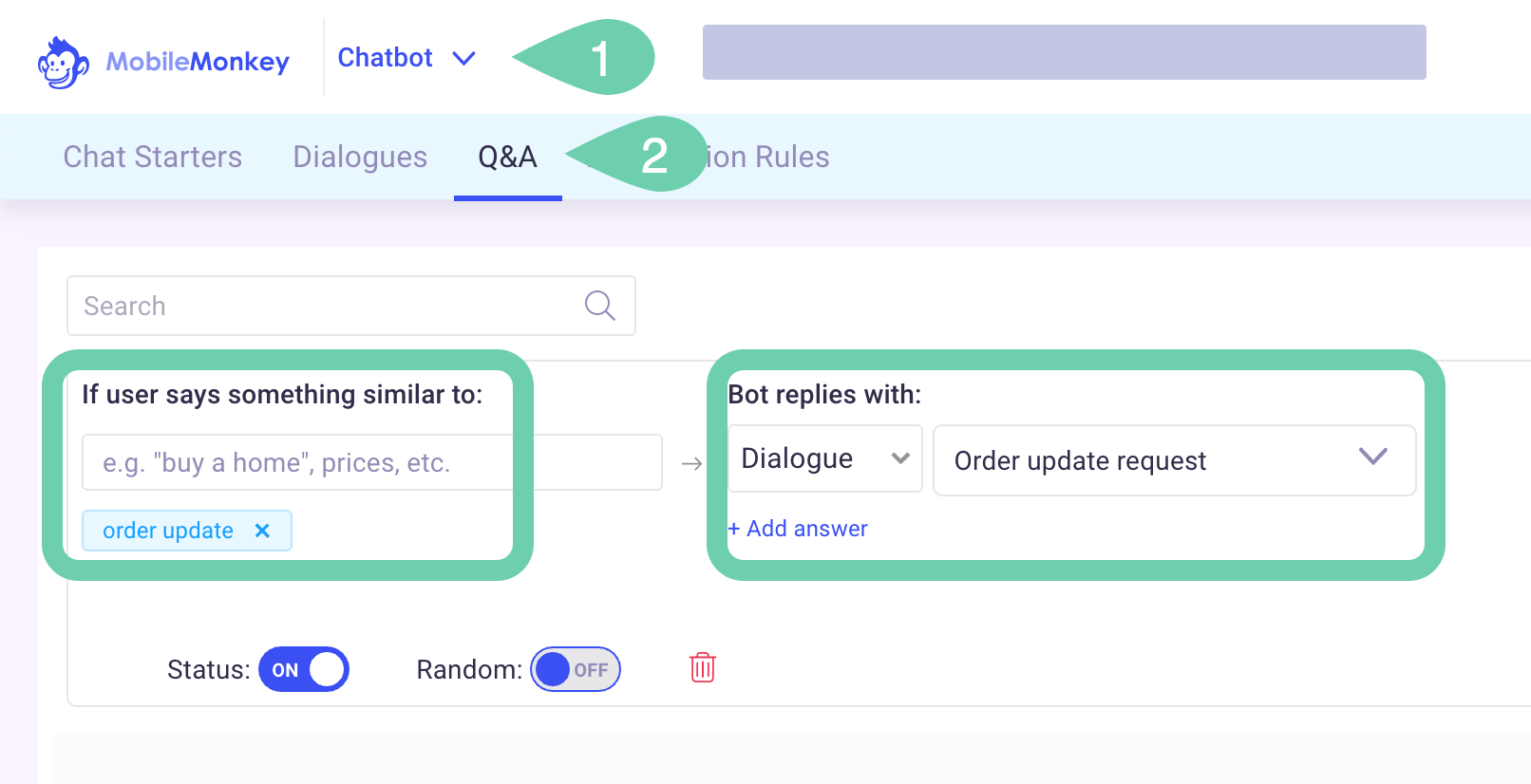 ⭐️ PRO Tip: To set up a dialogue as the bot's response to a Q&A pair, go to Chatbot > Dialogues and create a dialogue especially designed to answer that particular keyword query. Learn more about designing dialogues and content widgets here.
Next Steps for Handling Message Volume with Automation in MobileMonkey
Do you have questions about any of these steps for implementing a lead qualification funnel in your business's messaging channels?
MobileMonkey is here to help. Start chatting with us when logged into MobileMonkey or send an email to support@mobilemonkey.com.
---
---