SMS Popups
SMS Opt-in Popups

SMS Opt-ins are great for collecting phone numbers from people who visit your website. MobileMonkey makes it really easy to build really nice pop-ups.
Popup Design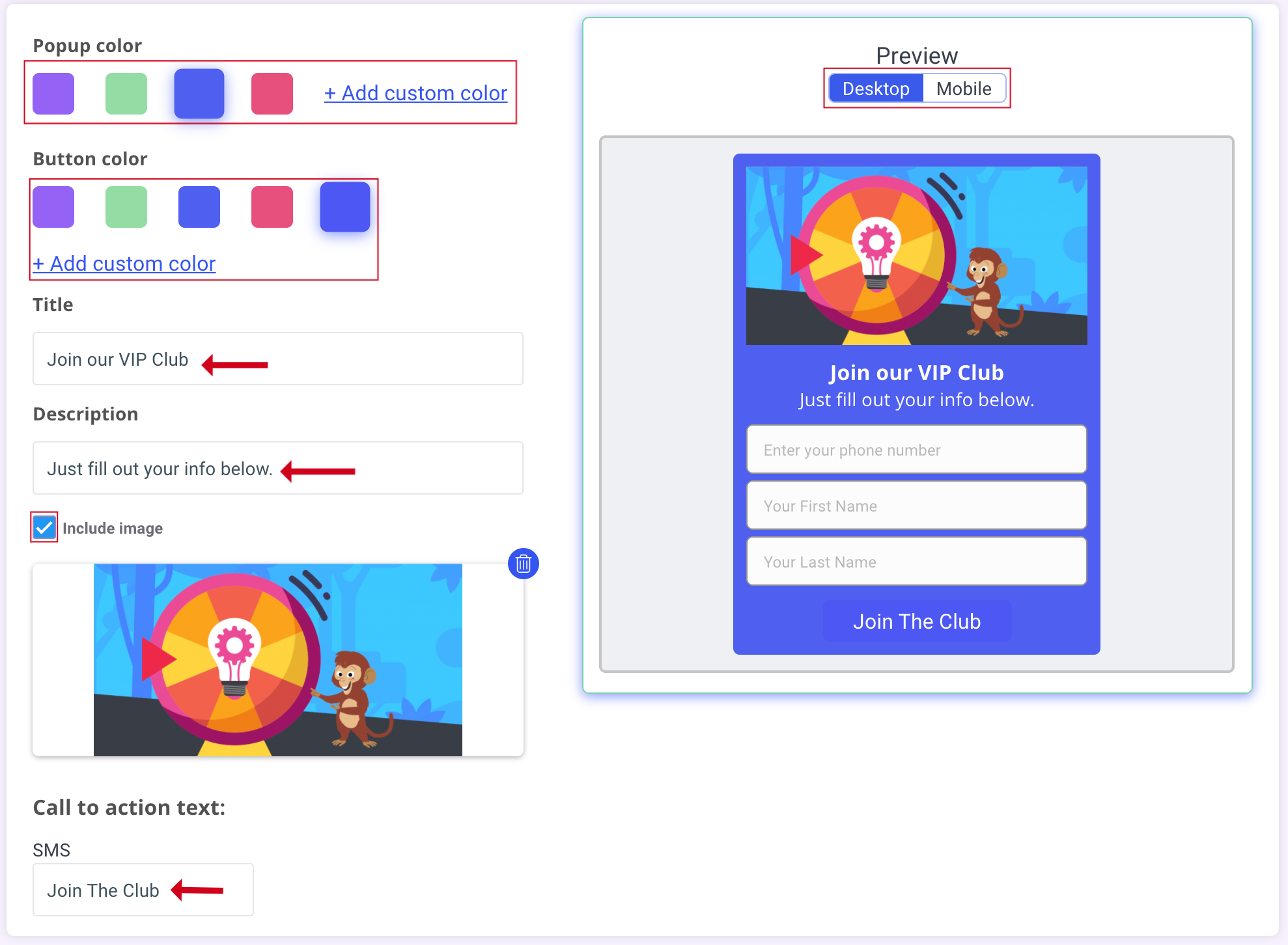 Here is where you design your popup. You can change the colors of the popup, the buttons and add an image if you want. Then type a Title and a Description and button name.
Once you are done there you can move on to the Popup confirmation.
Popup Confirmation

This is the confirmation window. You can change the Title, description and the button.
Create Your Dialogue
Now type a message that will be sent to their phone. It's good to make this short and sweet. In the example below we are asking them for their email. What's unique about MobileMonkey's dialogue is it can be used across all the other channels. Whatever you build here can also be access in messenger or webchat.

Install Opt-in Popup Plugin
Make sure you add the domain that you are going to have the pop up on. Then copy the code and place it before the </head> tag on your website. If you don't know how to do this you can have your web designer do it or you can reach out to support@mobilemonkey.com and we can help you.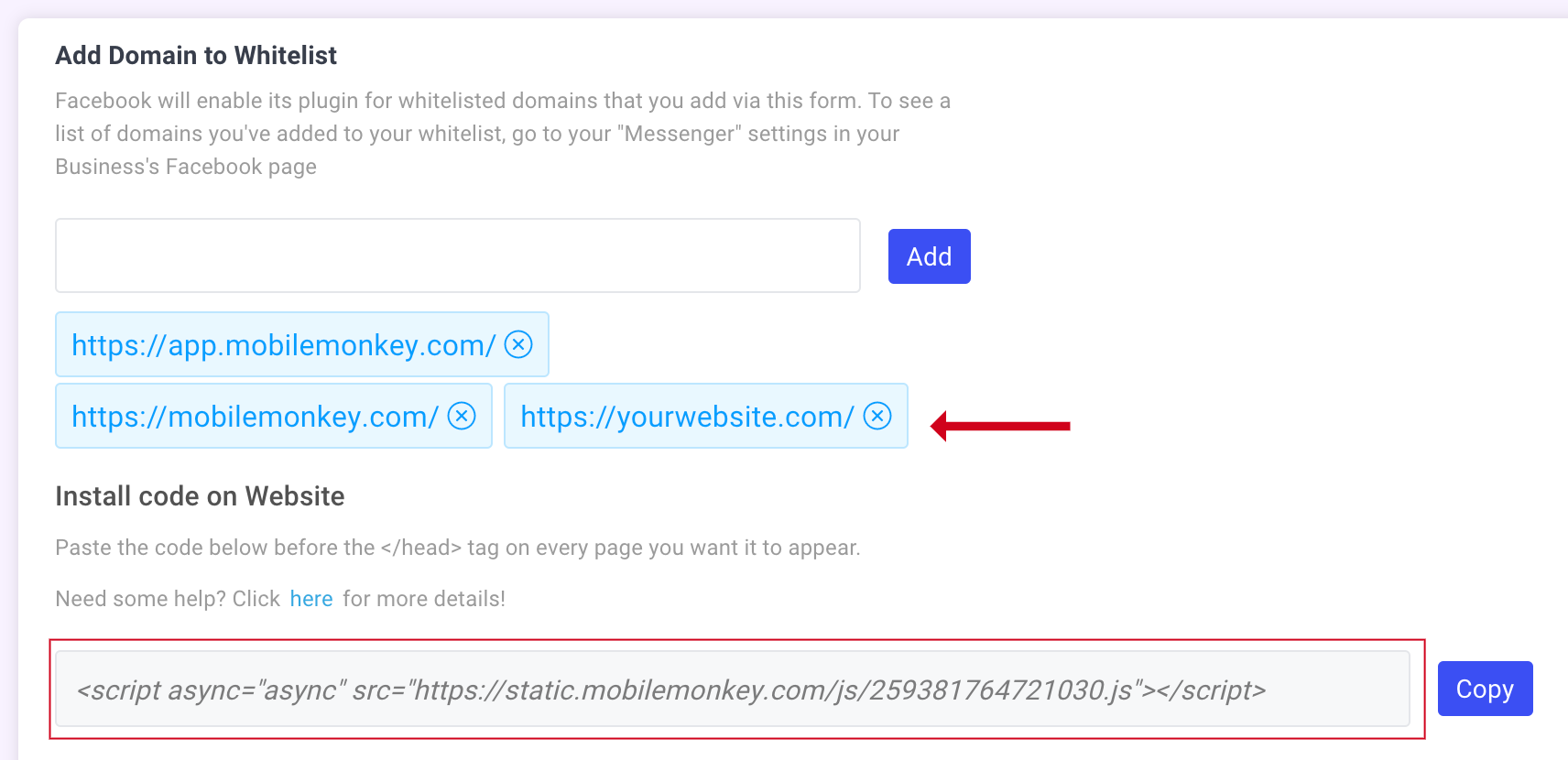 ---
---