With only two weeks until the Black Friday Cyber Monday (BFCM) showdown, ecommerce experts, including our founder and CEO, Larry Kim, gathered for a crash course in savvy last-minute strategies.
Hosted by our friends at Justuno, eight industry pros spilled the tea on CRO, reviews, loyalty, and more. Each expert dished out their standout BFCM tips, turning this AMA into a goldmine for businesses hustling for success.
Dive into the recap, catch the highlights, and gear up for ecommerce greatness!

Tip 1: Expand Email Captures with Website ID Pixel
Expand your email captures by identifying anonymous website visitors. Install the Customers.ai Website Visitor ID X-Ray pixel on your site to gather contact information from visitors and capture 15% to 20% of website visitors' contact details. To manage the influx of leads, implement filters based on factors like scroll depth, time on site, or engagement with specific pages.
Tip 2: Recover Retargeting Audience Reach
Recent iOS 14 and Google Chrome cookie policy changes have resulted in new retargeting challenges. To overcome these limitations and expand your retargeting audiences, leverage customer IDs gathered from website visits. Extracting additional information, such as phone numbers and secondary emails, can enhance the targeting capabilities and potentially double or triple the size of remarketing audiences.
Tip 3: Maximize Revenue Recovery from Abandoned Carts
Leverage the customer ID data and synchronize with platforms like Shopify or Klaviyo to enhance cart abandonment sequences. By sending more leads into these sequences, including those who didn't log in or add items to their cart, you can maximize revenue recovery efforts.
Tip 4: (Bonus Tip!)
Install the Website Visitor ID X-Ray Pixel on your site and start identifying who your visitors are.
To install the Website Visitor ID X-Ray Pixel, sign up (for FREE!), go to your dashboard, and navigate to My Automations.
Select + New Automation and get your pixel. We have easy install options for Google Tag Manager, WordPress, and Shopify, or you can install the pixel manually.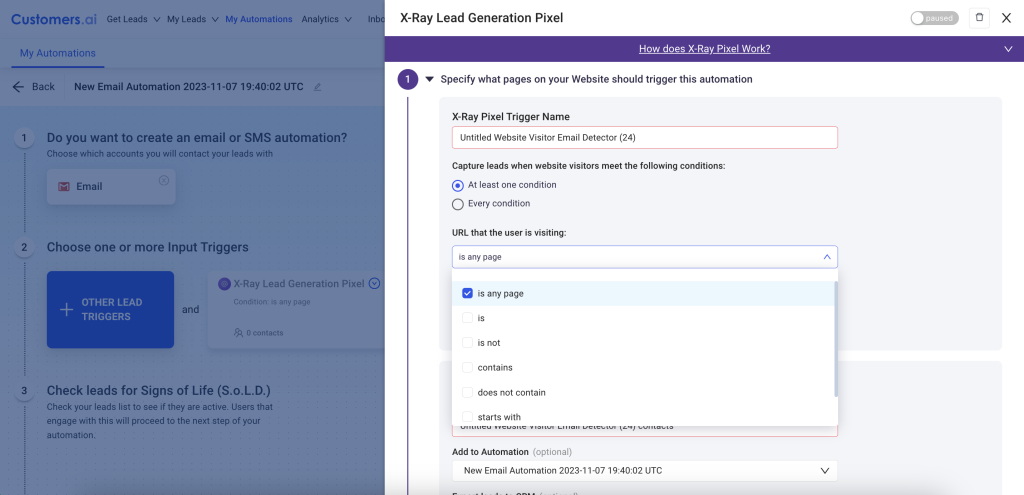 Back to the recap and all of the great Black Friday Cyber Monday tips from our presenters.

SJ Carcamo, Partner Marketing Manager at Justuno
Tip 5: Curate Experiences with Source Data Precision
Understanding your audience begins with identified and anonymous visitors. Whether they're in your email list or entirely new, tailor experiences based on source data. Pinpoint your top traffic sources and invest where it matters. Focus on key touchpoints such as welcome pop-ups, exit intents, cart abandonment, banners, and post-purchase prompts.
Tip 6: Incorporate Last Touch Scenarios with Exit and Cart Abandonment Popups
Incorporate a last-touch scenario using behavioral triggers to deliver the right message at the right time. Plus, with behavioral segmentation, you already have the creative. Use existing creative from other channels and adapt them for onsite pop-ups. 
Tip 7: Free Gifts and Redemption Offers
Engage your customers at the pinnacle of their intent—add to cart and post-purchase. Offer a free gift or redemption. It's not just about discounts; it's a strategic move to increase average order value (AOV) and foster repeat purchases.

Andrew Christison, Co-Founder Retencity
Tip 8: Create a Detailed Segment By Segment Email Strategy
Sending to your entire list during this high-traffic period can lead to deliverability issues. Don't do it. Tailor your segments to ensure relevance, steering clear of the risk of being blacklisted.
Tip 9: Leverage Email Intimacy Effectively
Lean into the unique intimacy of email. People subscribe to fewer brands on email than on other channels. Coordinate your email and SMS strategies to create a cohesive experience and connect with your audience during the festive season.
Tip 10: Align the Lifecycle Customer Experience
Maintain consistency across all customer touchpoints. Ensure that pop-ups, automations, and emails align with the brand's Black Friday and Cyber Monday promotions. Have backup assignments and email layouts ready in case of out-of-stock situations to avoid last-minute panic.

Stephanie Charon, Senior Customer Success Manager at Postscript
Tip 11: Craft Irresistible Black Friday Specials
Start by addressing your Black Friday specials strategically. Avoid conflicting offers that may lead customers to double-stack coupons. Inject a sense of urgency into your cart abandonment messages, emphasizing that this is the best sale of the year.
Tip 12: Strategic SMS Reminders for Maximum Impact
Send strategic reminders. A staggering 80% of SMS-attributed orders occur within the first 20 minutes of receiving a message. Don't underestimate the power of same-day follow-ups.
Tip 13: Ensure Maximum Deliverability
When sending multiple-day campaigns, include an opt-out option to maintain compliance and build trust with carriers. Schedule messages off the hour and prioritize SMS over MMS during this intense period.

Virgil Ghic, Co-Founder WeSupply
Tip 14: Proactive Shipment Monitoring and Notification
The key is to control the controllables and maintain customer trust and proactive shipment monitoring is a must. By automatically notifying customers about delays and offering compensation or discounts strategically, you can turn a potentially negative experience into a positive one.
Tip 15: Elevate Customer Experience with Personalized Tracking
Elevate the customer experience by sending personalized emails with embedded tracking information. This approach ensures customers are informed about delays, out-for-delivery status, and delivery, all through SMS or integrated scripts.
Tip 16: Turn Exchanges into Upselling Opportunities
Exchanges aren't just about replacing products; they're an opportunity to upsell. Converting a return into an exchange, especially for a more expensive item, can lead to additional revenue.

Erik Swanson, Director of Customer Success at Refersion
Tip 17: Bulletproof Tracking and Testing
Nothing dampens a Black Friday campaign like tracking issues. Beyond adopting a reliable tracking solution, ensure every link, landing page, and checkout flow is meticulously tested.
Tip 18: Incentivize Effectively
Standing out in the affiliate and influencer crowd requires proactive communication and compelling incentives. Gamifying campaigns. A gamified approach, coupled with unique rewards, sets your brand apart.
Tip 19: Make it Fun and Valuable for Affiliates
Affiliates are bombarded with promotions during Black Friday. Make it fun and valuable and think outside the box. Create exclusive bundles, limited-time offers, or unique products available only through affiliate links. The goal is to make the promotion enticing for both affiliates and customers.

Oren Charnoff, Co-Founder & CEO Fondue
Tip 20: Ditch Default Coupons for Exotic Discounts
Rather than defaulting to conventional discounts, get creative with exotic and diverse discount types. From cashback to BOGO offers and free gifts, an engaging discount strategy can combat coupon blindness.
Tip 21: Resist the "FML" Mindset
Don't succumb to the "FML" (Forget My List) mindset during the Black Friday rush. Instead, use this as an opportune moment to leverage the increased traffic and convert first-time shoppers into long-term customers.
Tip 22: Make Discounts an Ongoing Engagement, Not a Holiday Fling
Don't use discounts solely for first-time purchases. Instead, utilize discounts that encourage ongoing engagement, ensuring customers return for more.

Teala Beischer, Product Marketing Manager at Stamped
Tip 23: Elevate Customer Reviews with Context
Contextualized reviews enhance the customer experience. Whether it's apparel, wellness, or any product, incorporate photo reviews. Ensure that the widget showcasing photo reviews on product detail pages (PDPs) is enabled and optimized for Black Friday.
Tip 24: Tap into Your Existing Audience for Loyalty
Explore the untapped potential within your existing customer base. Leverage loyalty programs and VIP initiatives for existing customers or create exclusive pre-sale campaigns for VIP customers.
Tip 25: Maximize Post-Purchase Strategies
Offer special rewards, such as bonus points, to customers making purchases during the holiday season. This not only encourages loyalty program enrollment but also sets the stage for collecting valuable reviews from this newly engaged segment.
Let's "Wrap it Up"
And that's a wrap on our BFCM AMA adventure! From engaging CRO tips to the secrets of digital gifting experiences, we've unlocked a treasure trove of wisdom for the ecommerce world.
As the BFCM weekend approaches, let these actionable takeaways guide your journey to success. Cheers to the thriving ecommerce community and the boundless possibilities ahead!
Convert Website Visitors into Real Contacts!
Identify who is visiting your site with name, email and more. Get 50 contacts for free!