Grade Your Website Lead Conversion Rate Instantly
Get an instant audit and claim your website visitor list
for free
Trusted by the World's Best B2C Brands


Recognized in the ICONIQ Capital +

G2

Essential Tech Stack of 2023
Customers.ai (formerly MobileMonkey) sales automation platform was named a leader in both the Fastest-Growing Go-To-Market Tools and the Top 20 Fastest-Growing Overall categories for: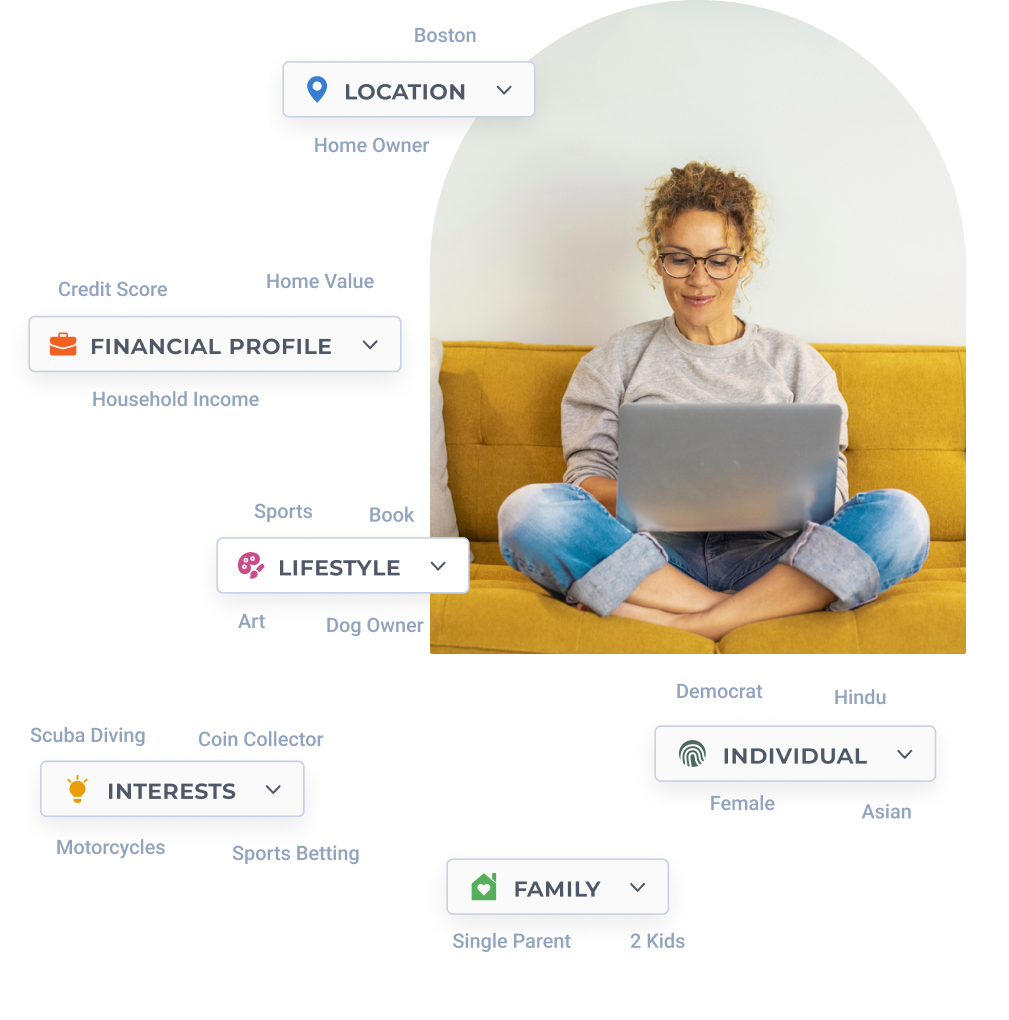 Generate qualified leads and sales pipeline for consumer-facing businesses
Customers.ai is the easy-to-use B2C outbound marketing and sales automation platform designed for marketers and business owners.
Optimized outbound sales system
Customers.ai is a complete system for prospecting, messaging automation, and data integration that drives opportunities and sales for B2C companies.
Unique B2C prospecting data
+250 million U.S. consumer contacts with demographic, interest and behavioral targeting to find your perfect audience.
Fool-proof outreach campaigns
Anyone can launch lead generating outbound marketing campaigns with quick-start sales automation tools and templates.
See
how many quality leads

you may be missing on your site today
Website visitor X-Ray technology to
10X the performance
of your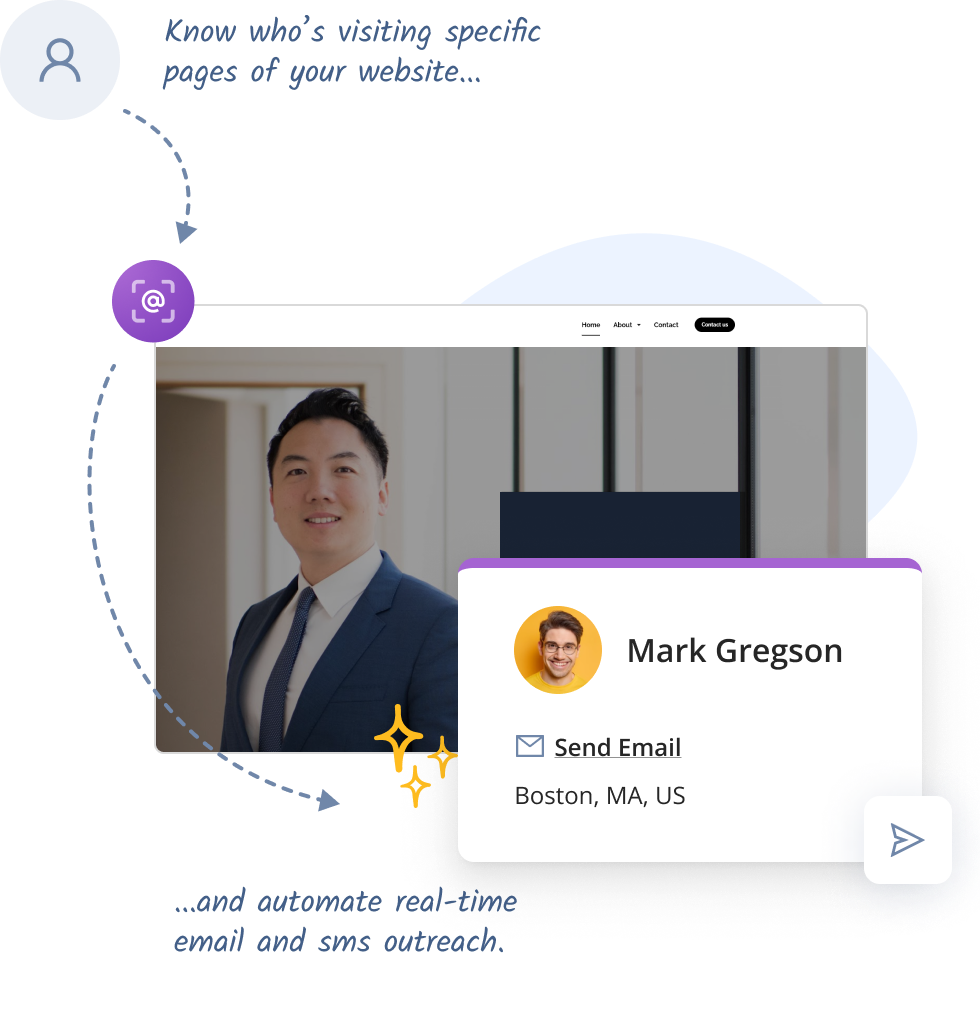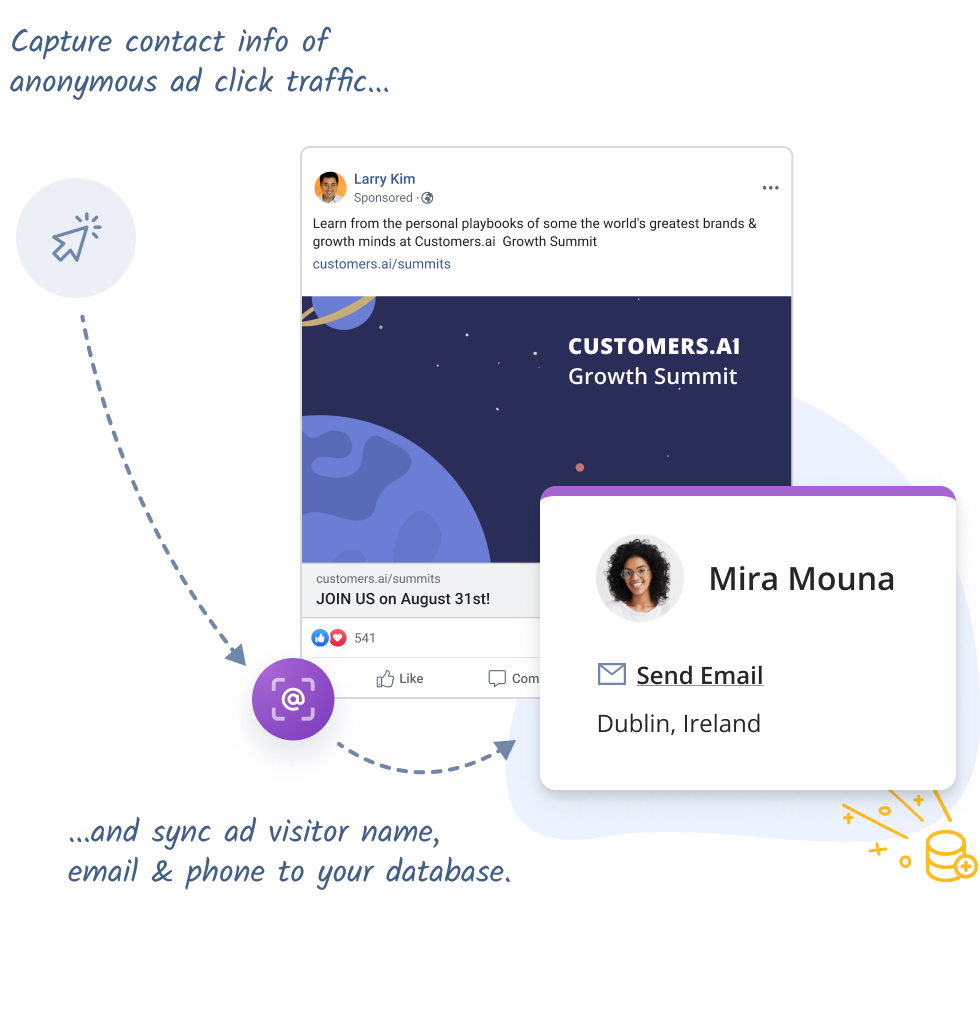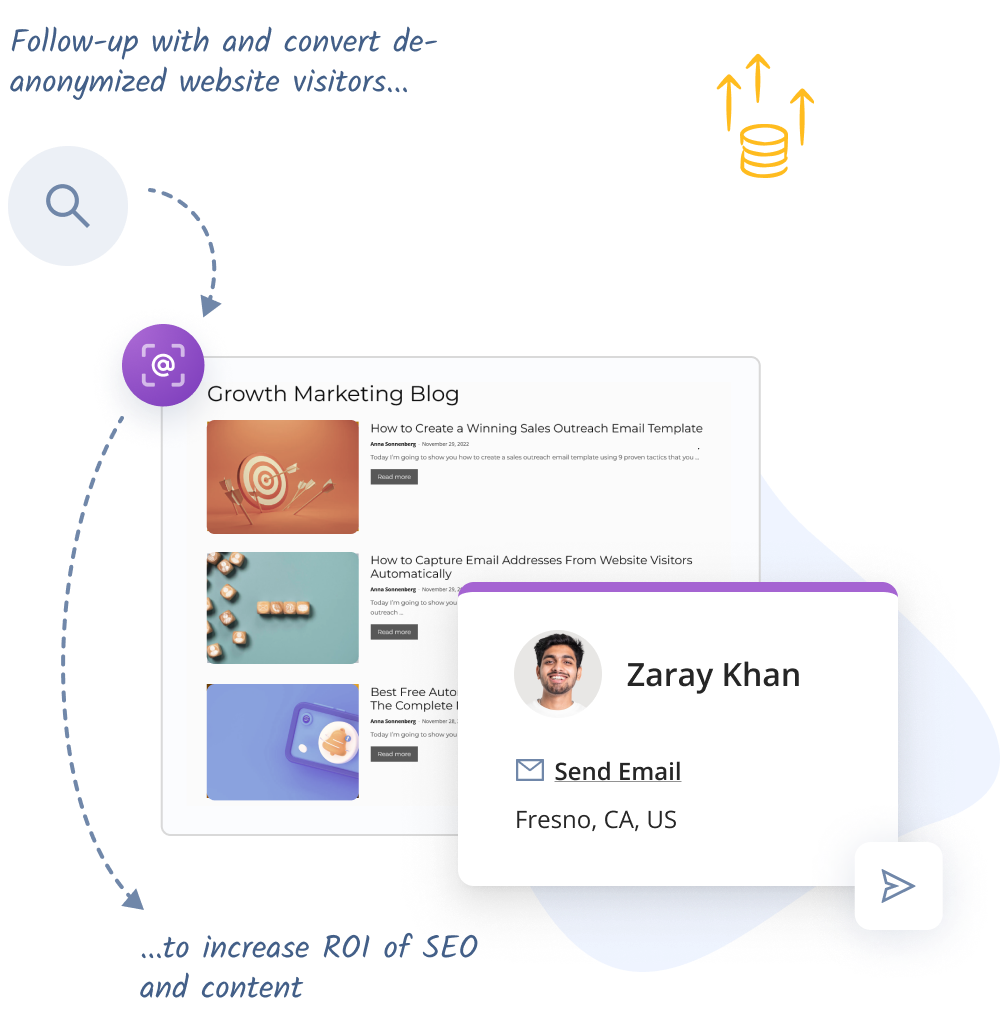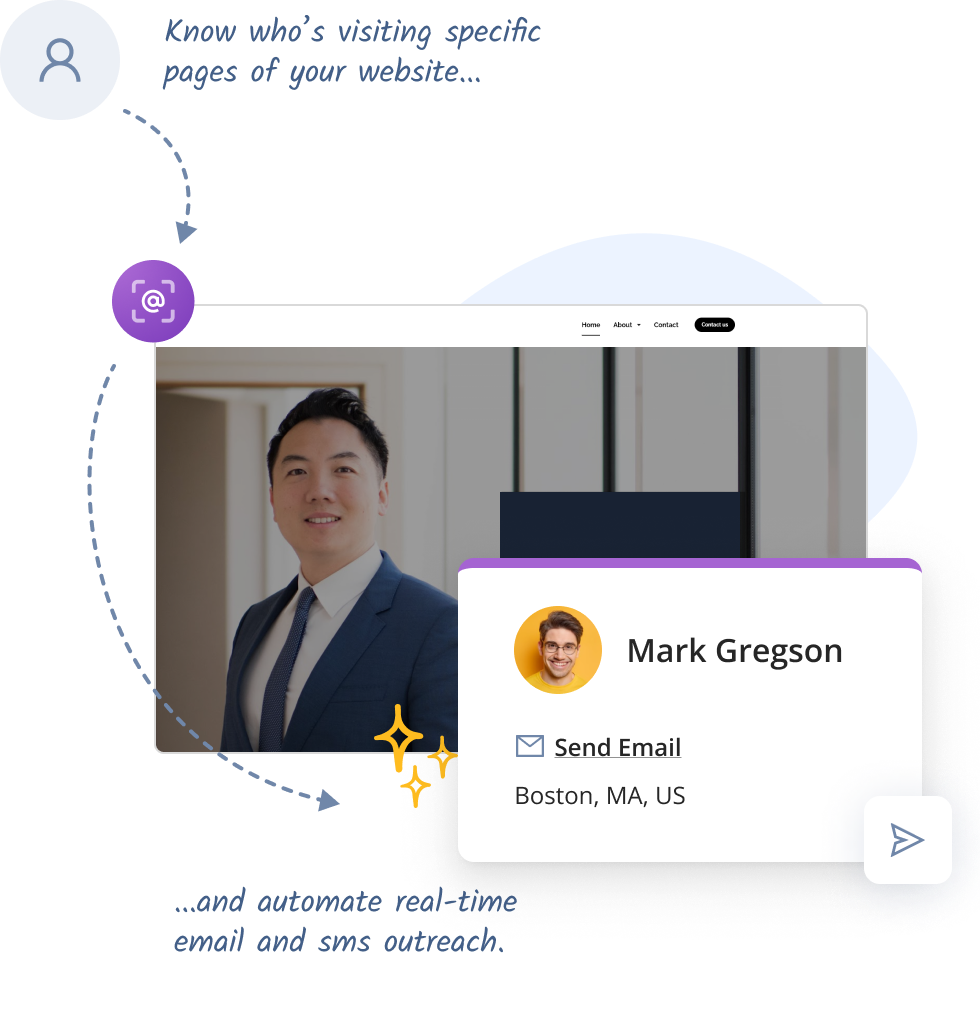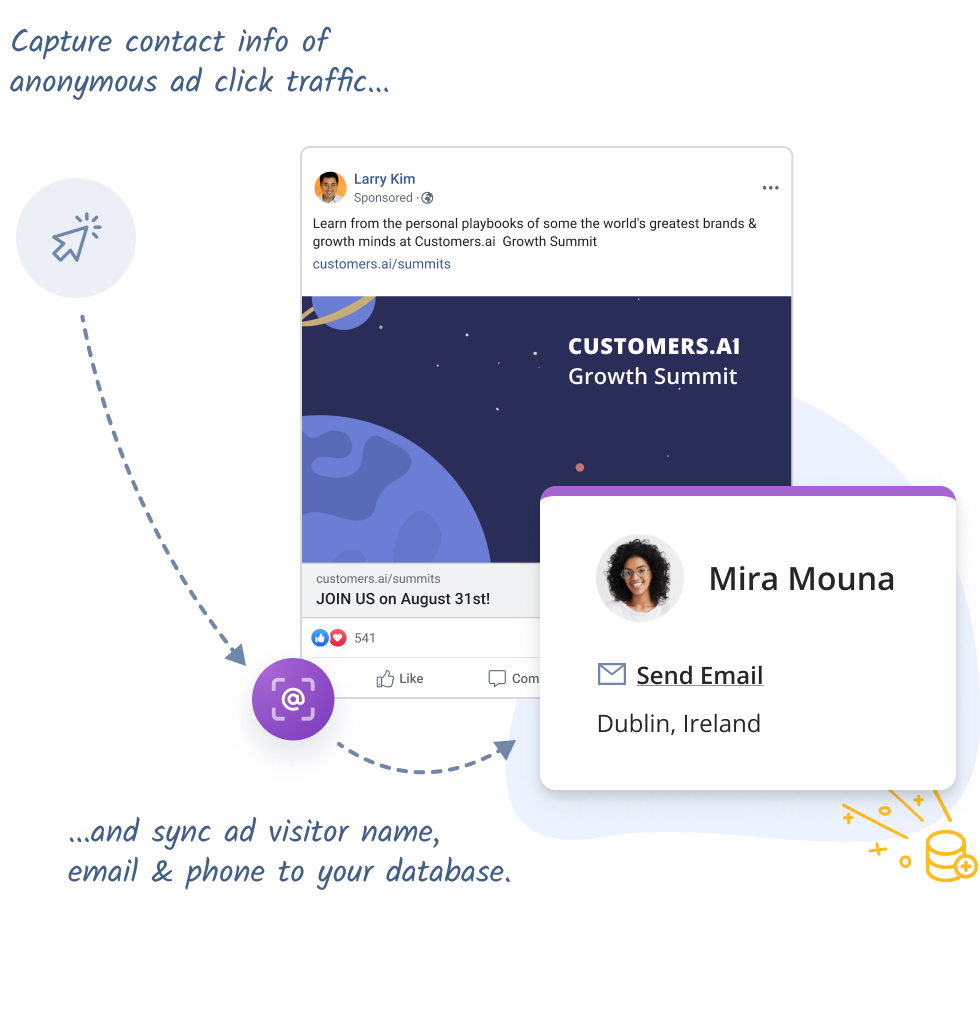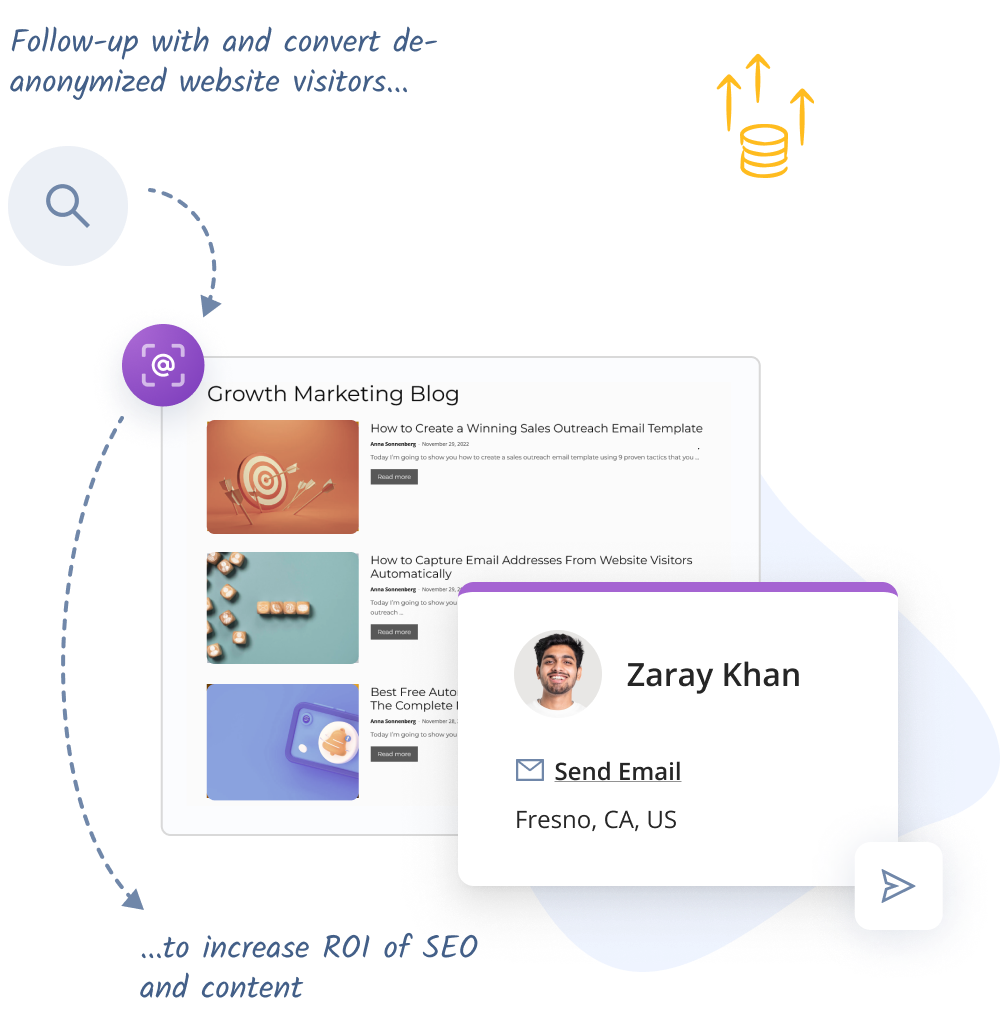 Great marketing starts with knowing your customer.
But even if you've got your ideal customer in mind, the question is: "What's the best way to reach them?"
Targeted outbound marketing is the most direct and cost-effective way to get your message in front of your perfect customers.
Customers.ai is my go-to system for targeted outbound marketing because you can:
Find buyers who match your ideal customer profile using demographic and interest-based audience search
Add anonymous website visitors who are most likely to purchase your products and services to re-engagement funnels without forms or pop-ups
Quickly launch fully automated outreach email and text message cadences that drive conversions
The sales automation platform is an all-in-one solution for data and tools that generate engagement and convert leads into qualified sales meetings and deals.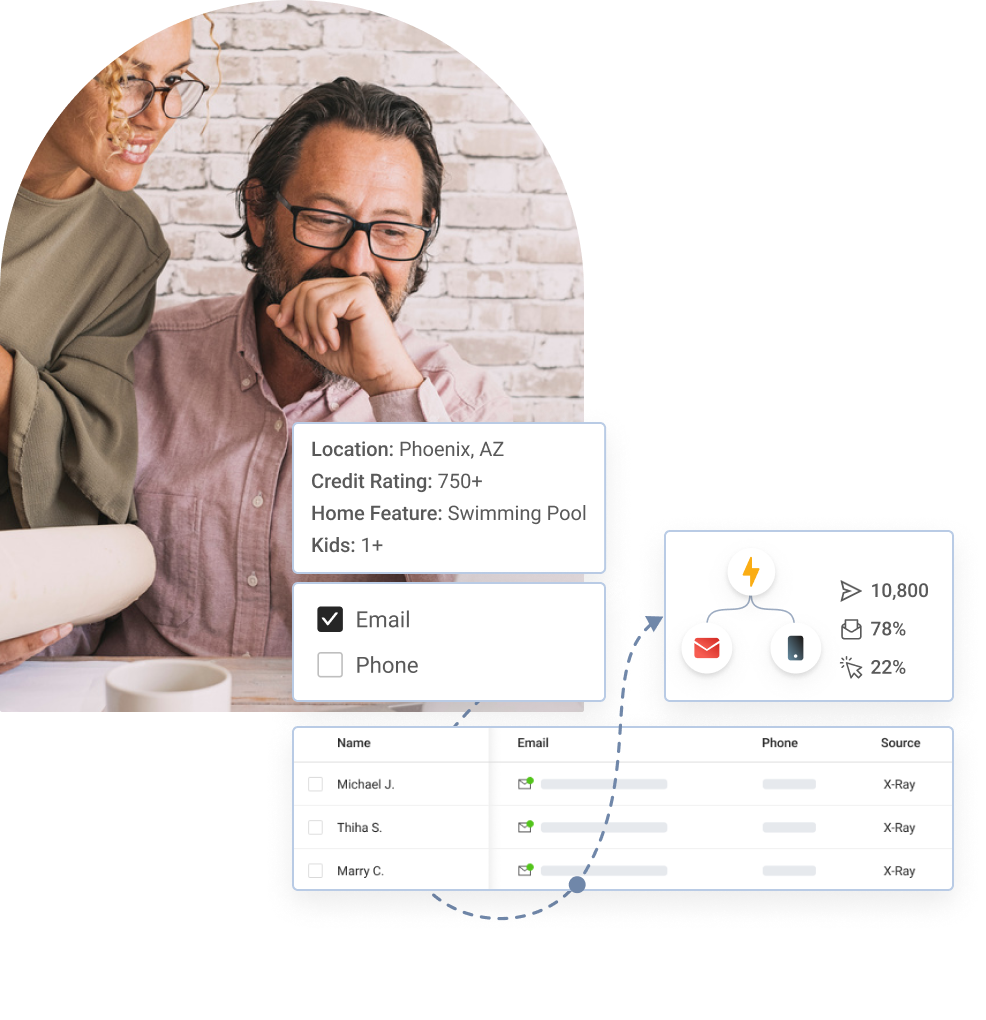 B2C Prospecting Data for Sales Automation
Search +200 million influencers and consumers
Customers.ai contact search engine provides access to millions of verified shoppers with more signals and contacts added every day.
Apply +10,000 audience targeting signals
Leverage marketing intelligence signals like interests, demographics and purchase intent to identify your perfect customers.
Connect and engage with your ideal customers
Drive sales via automated email and text message sales outreach, with insights to increase deliverability and positive responses.
Generate Leads Or Get Your Money Back
Platform subscription fees are backed by a money-back guarantee.
With Customers.ai X-Ray and messaging services activated, we guarantee you'll get more and better leads in 90 days or get your money back. See details of activation requirements and eligible subscriptions.
Top Marketers Reach for Customers.ai Sales Outreach Automation & B2C Prospecting Data Platform
Neil Patel
I love inbound marketing but it's getting harder and more competitive. If I was starting a growing business today, I would be looking to get the most out of my inbound marketing by following up on every website and social interaction.
Of course, sometimes it's easier to reach out to a prospect directly, but you need clever data sources. For a balanced marketing mix, customers.ai is a solution that does it all.
Neil Patel
Forbes Top 10 Marketer

Mari Smith
I've seen first-hand the power of customers.ai automation and consider it a must for small businesses, marketers and advertisers. I have worked with companies of all sizes to implement the automations in customers.ai, improving sales productivity and marketing performance.
But here's the real secret.
customers.ai sales outreach automation templates and data solutions make it so easy.
Mari Smith
Facebook designated "Small Business and Facebook Marketing Expert"

Olga Andrienko
Everyone lives on their mobile devices today, and expect businesses to be available any time. But very few companies have embraced sales outreach automation that reaches from web to email to increase efficiency of customer acquisition, until now. customers.ai's automation tools 10X the ROI of your SEO and content marketing investment by getting the email contacts of your web visitors automatically.
OLGA ANDRIENKO
Head of Global Marketing
Brian Dean
Digital marketers who are always looking for a competitive edge and get excited by technology that helps business scale are going to want to get started with customers.ai's AI sales outreach automation immediately.
BRIAN DEAN
SEO Marketer
Sean Ellis
Growth marketing is all about doing the high-leverage, scalable tactics and technologies. If you're not doing automated funnels with intent-based data sources, you're not keeping up.
SEAN ELLIS
Founder

How Does Customers.ai Find Your Perfect Customers?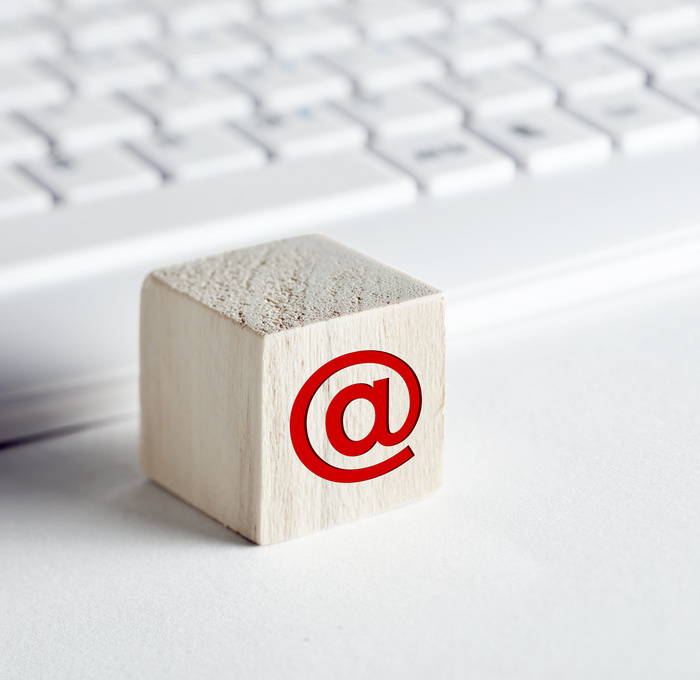 Acquire Anonymous Website Visitor Contact Info
Customers.ai X-Ray technology captures 7-15X more leads from digital ads, SEO and social media generated website traffic.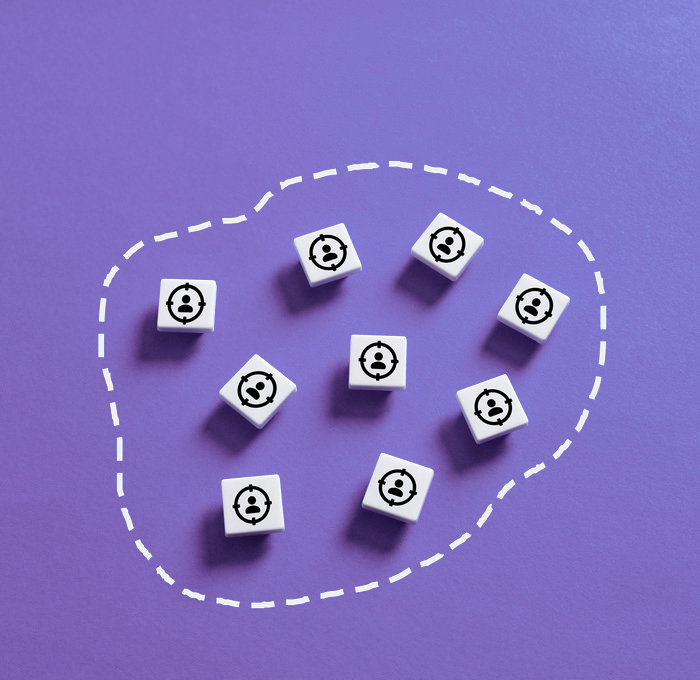 Find Targeted B2C Prospects That Match Your Ideal Customer
Search and connect with hundreds of millions of online shoppers using 10,000 interest-based signals — ideal for hard-to-target B2C audiences.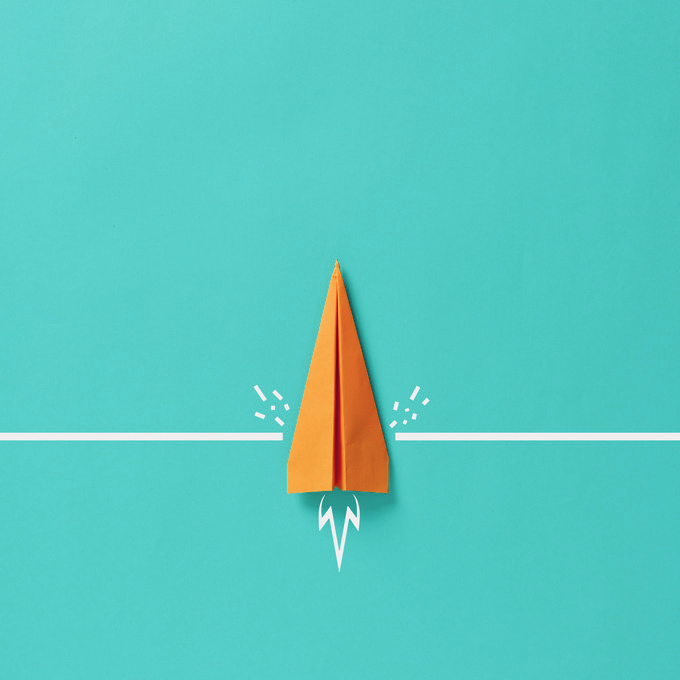 Send Email & SMS Sales Outreach Cadences to Prospects
Automatically engage your ideal buyers with email and text messages to nurture and convert leads in a safe prospecting space.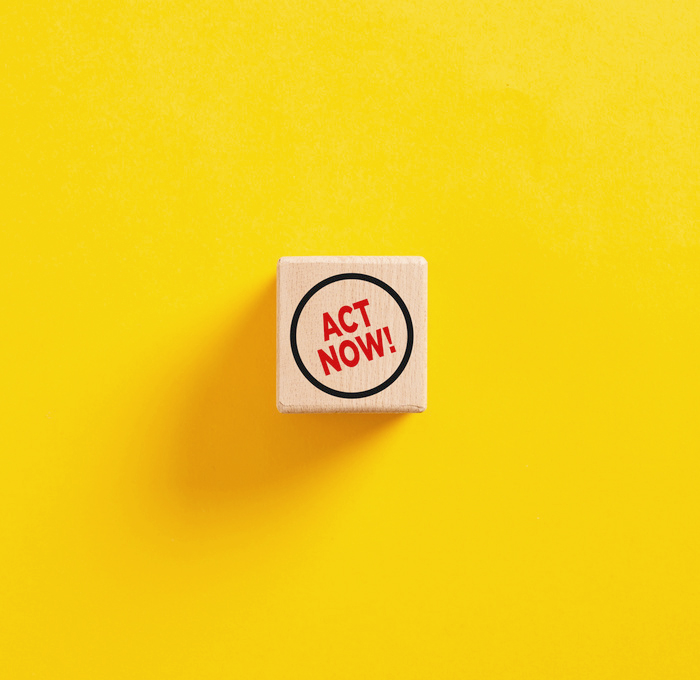 Alert Teams of Engaged & Converted Leads
Master the hand-off of qualified leads to sales with alerts that notify you and your sales team that someone is ready to buy.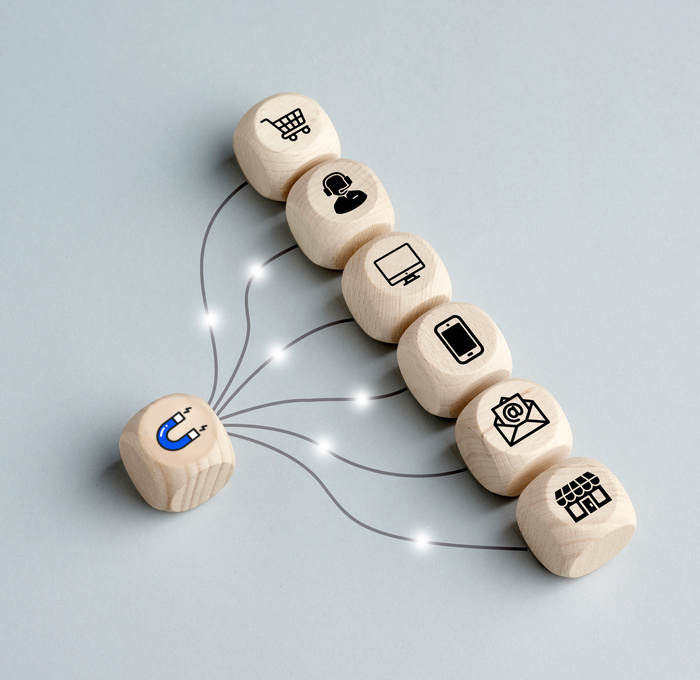 Integrate Leads from Customers.ai to Other Systems
Customers.ai syncs prospecting and lead data into thousands of the most popular CRMs, email platforms, sales and marketing tech.
FAQs On Sales Outreach Automation