Accelerate Your Funnel Using AI & Data to Grow, Engage and Convert
Customers.ai improves full-funnel marketing performance with B2C & B2B prospecting data and AI-powered sales outreach automation and ad retargeting
Trusted by the World's Fastest-Growing Brands



The evolved marketing playbook
AI & Data boosts performance at every stage of the marketing funnel
Learn how Customers.ai helps you: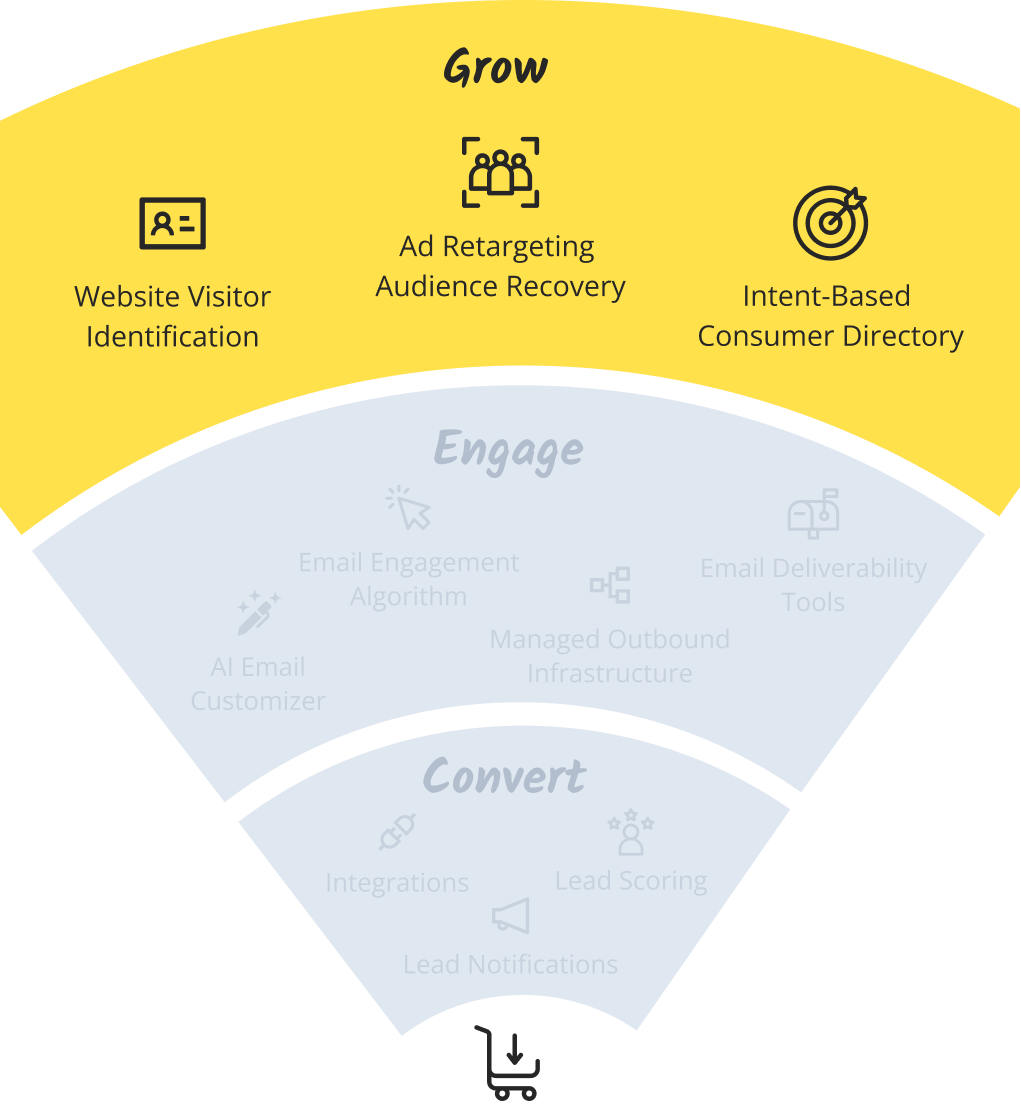 ➔ Grow your email list 5X faster
➔ Expand your ad retargeting audience without cookie- and pixel-based tracking
➔ Find your ideal customer directly via demographic and interest-based consumer directory
Learn More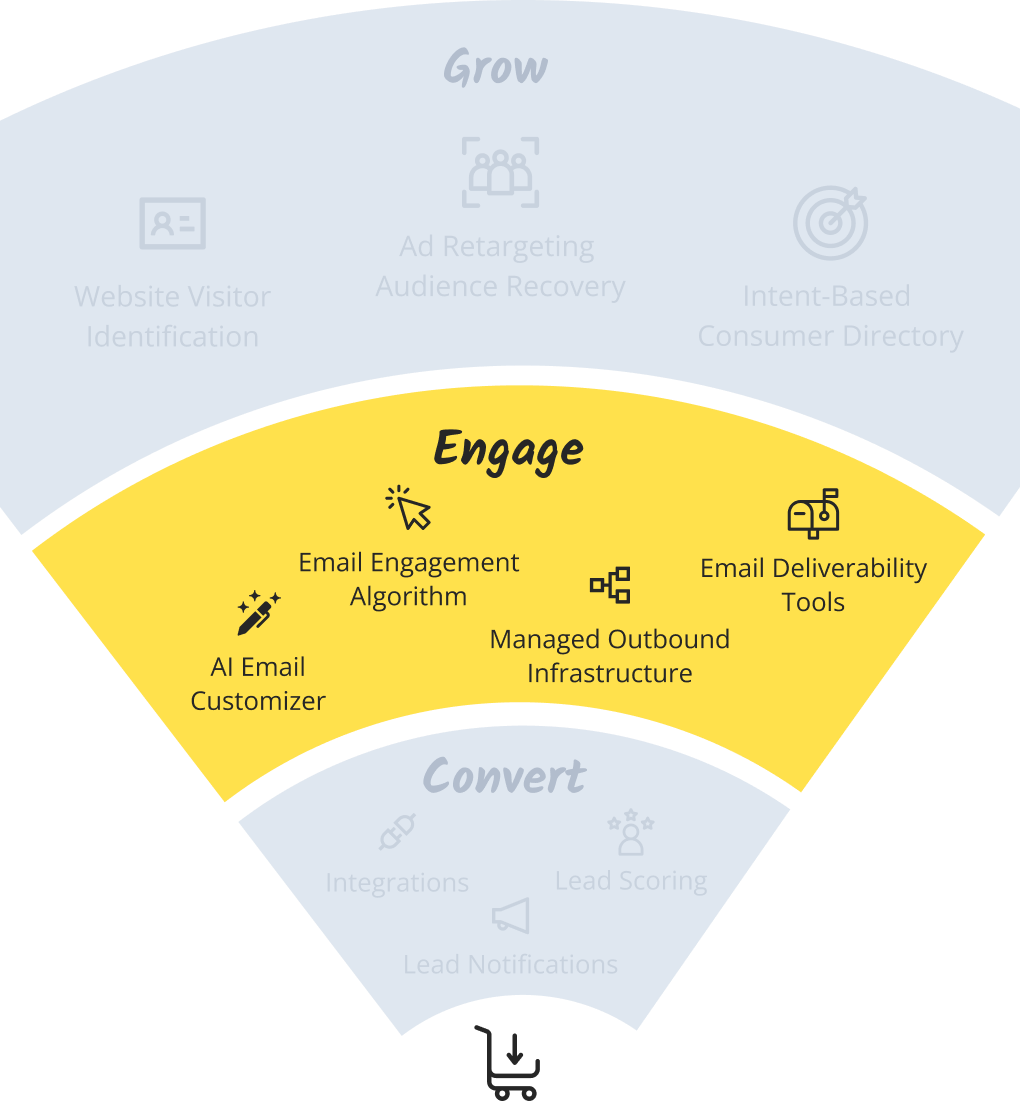 ➔ Send dynamically AI-generated, hyper-personalized email marketing
➔ Increase engagement rate with AI-driven delivery tools, automated follow-up and notifications
➔ Enrich leads with demographic and interest-based data to create customer profiles and audience segments
Learn More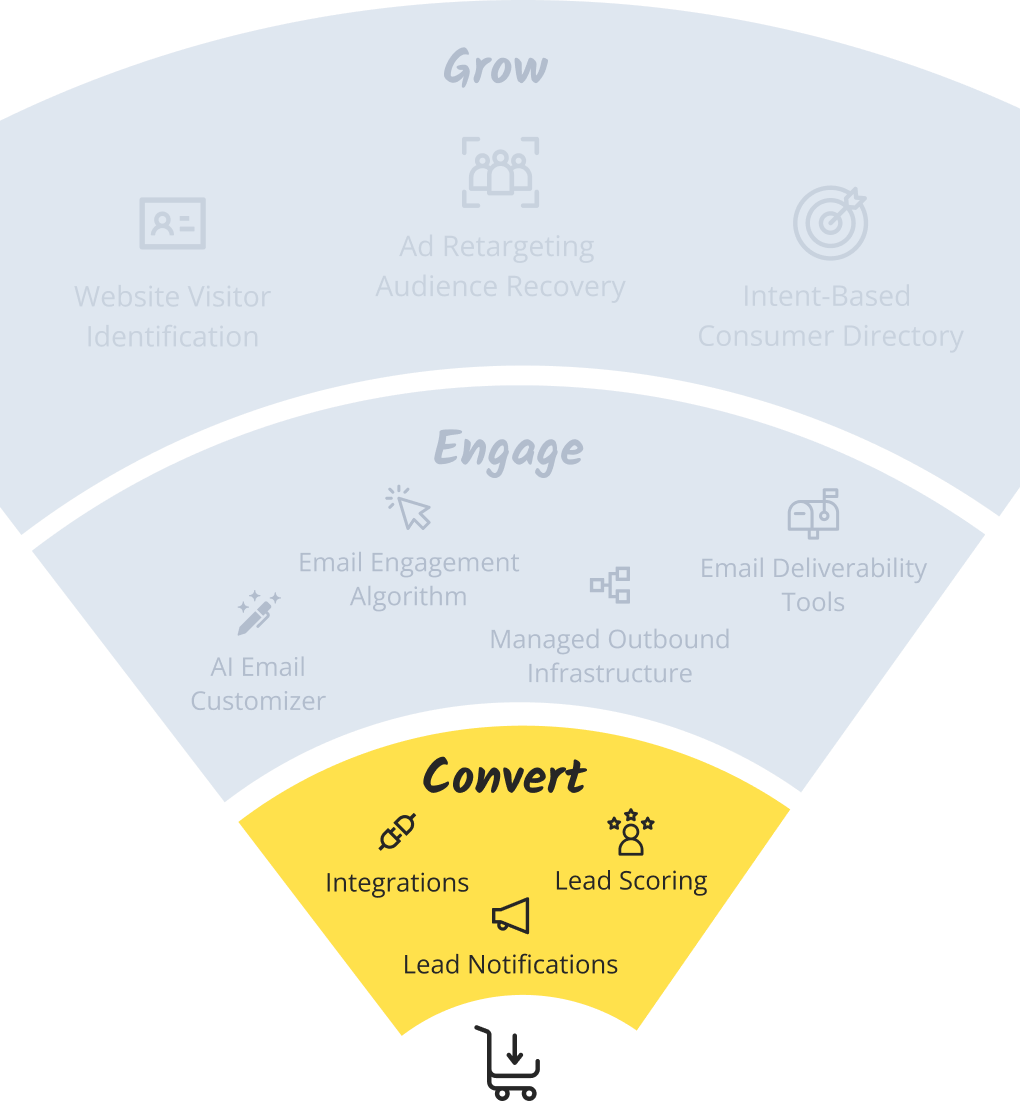 ➔ Sync lead and visitor data to marketing automation platforms, revenue recovery flows and CRM
➔ Leverage visitor analytics and lead scoring to surface high-value revenue opportunities
➔ Trigger workflows and notifications to ensure timely follow-up to high-intent buyers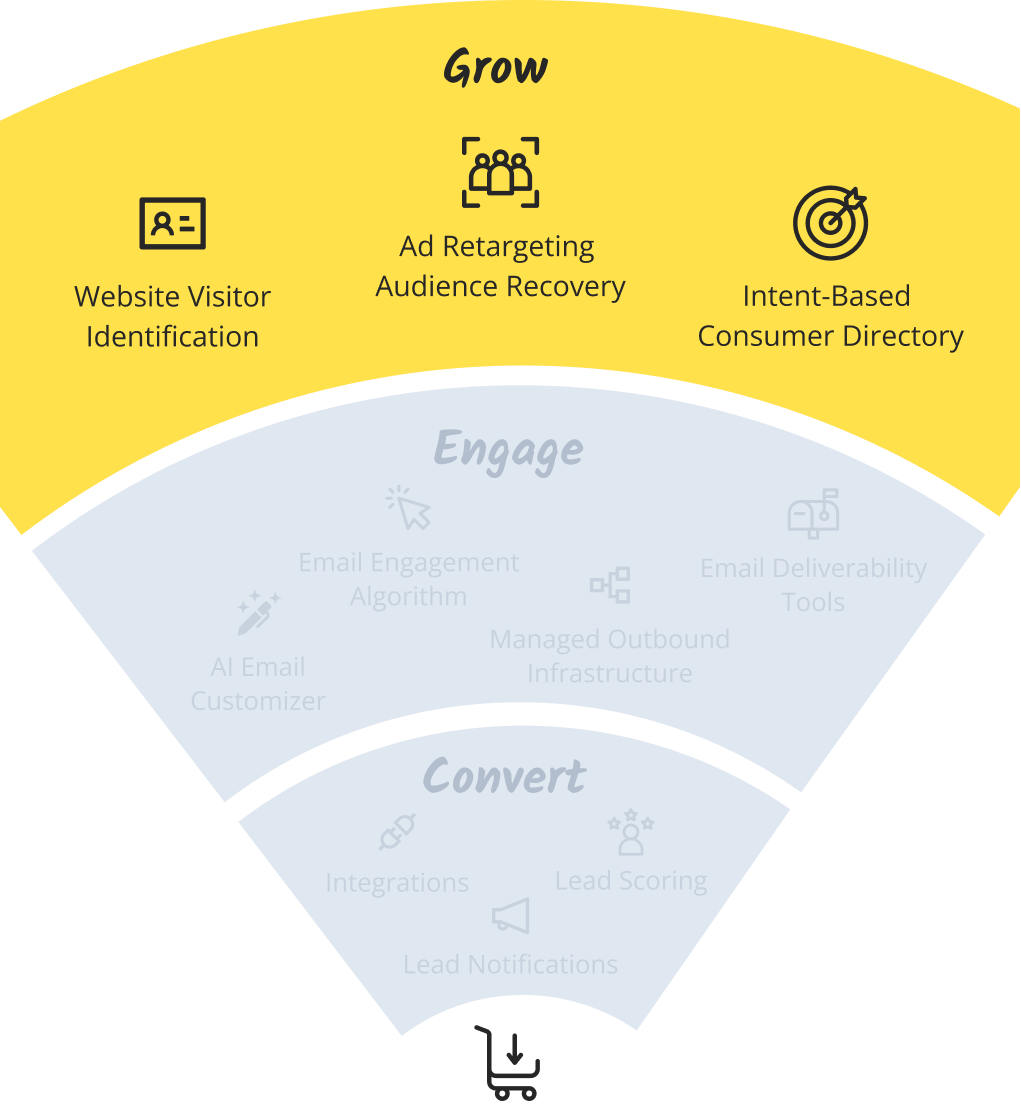 Learn about Customers.ai's
Intent Data & AI-Driven Automation Solutions by Industry


Great marketing starts with knowing your customer.
But even if you've got your ideal customer in mind, the question is: "What's the best way to reach them?"
Targeted outbound marketing is the most direct and cost-effective way to get your message in front of your perfect customers.
Customers.ai is my go-to system for targeted outbound marketing because you can:
Find buyers who match your ideal customer profile using demographic and interest-based audience search
Accelerate email list growth with prospects who most likely to purchase your products and services
Quickly launch fully automated outreach email and text message cadences that drive conversions
The sales automation platform is an all-in-one solution for data and tools that generate engagement and convert leads into qualified sales meetings and deals.
2023 INC 5000

Fastest Growing Company in America &

ICONIQ Capital + G2

Essential Tech Stack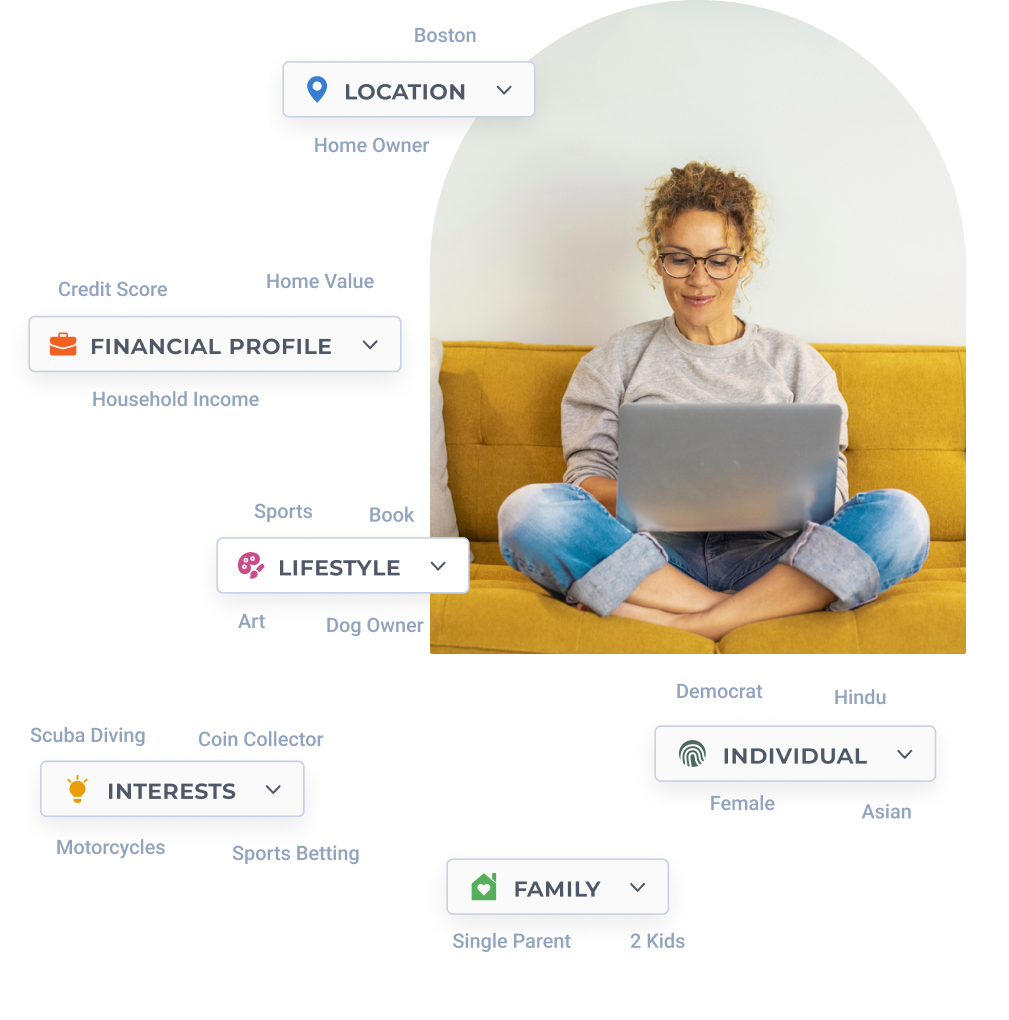 B2B & B2C Prospecting Data for Marketing & Sales Automation
Tap into the power of unique prospecting data to enhance performance at all stages of your customers' journey.
Reveal website visitor data and analytics to grow your email list with engaged shoppers browsing your products and services.
Find your ideal customer directly
Access 250+ million U.S. consumers with demographic, interest and behavior data to target your perfect audience.
Enrich leads with consumer data
Enhance website visitors and lead lists with 10,000+ data points to create actionable profiles for segmentation and outreach.
Supercharge Your Paid Media Spend and Reduce Cost Per Result
Generate more leads with your existing search and social ad budget and expand website visitor remarketing audience reach.
Restore retargeting audiences 
Feed website visitor data into remarketing audiences to extend reach to pre iOS 14 and iOS 17 levels — like before on the cookie apocalypse.
Increase lead capture rate
Convert 5-10X more clicks into email contacts with website visitor identification and more complete ad visitor analytics.
Reduce acquisition costs by increasing lead volume from your existing ad spend and automating intent-based lead nurture.
Enhance ad visitor analytics
Leverage AI to reveal who's visiting your site, what they view, where they came from, how likely they are to buy, and power multi-touch re-engagement.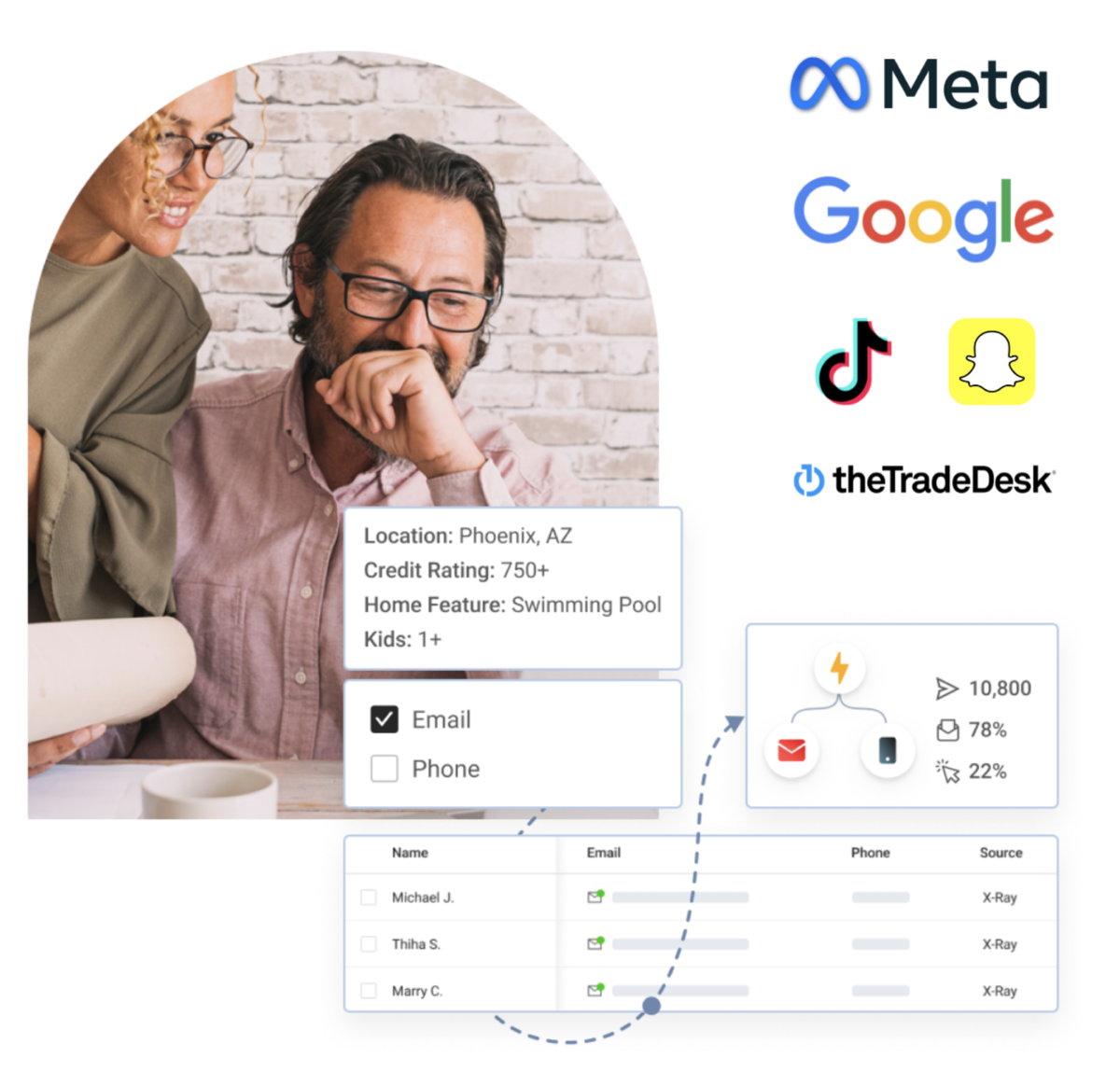 Calculate your
top-of-funnel growth

with Customers.ai lead gen tools
Website visitor X-Ray technology to
10X the performance
of your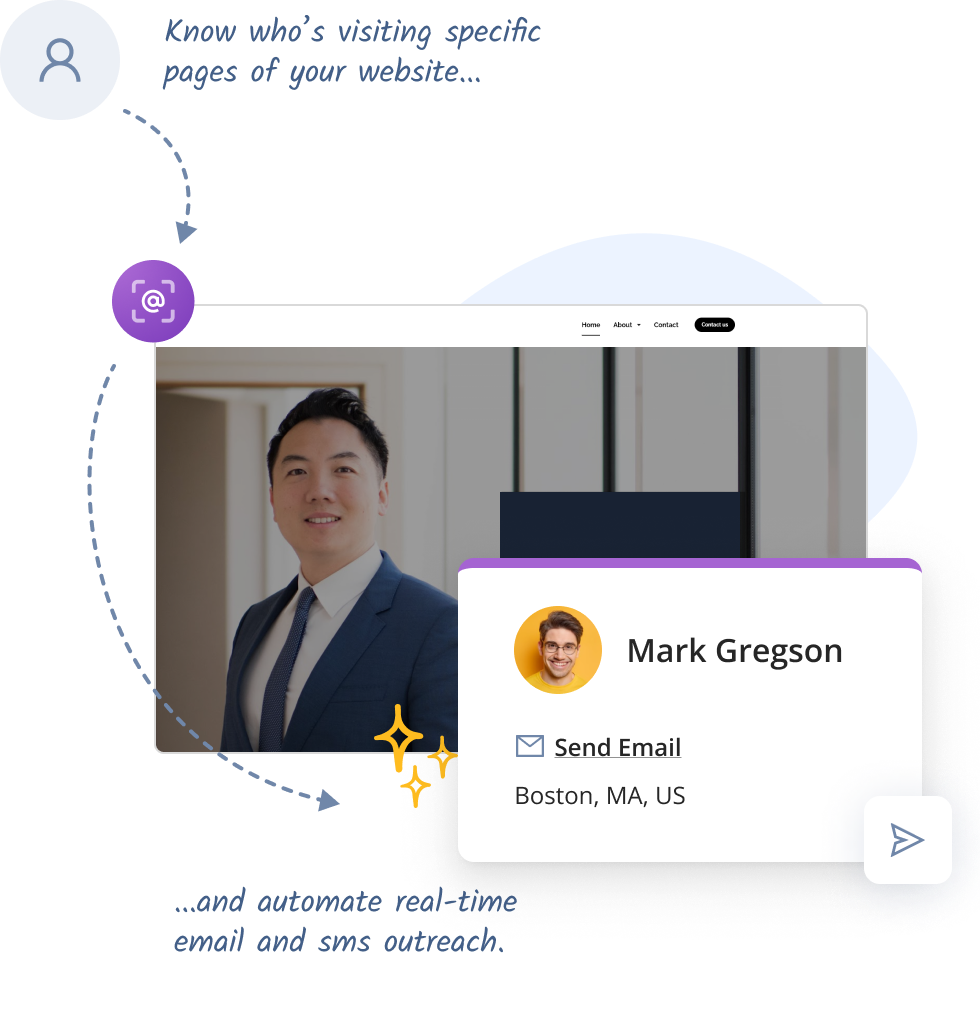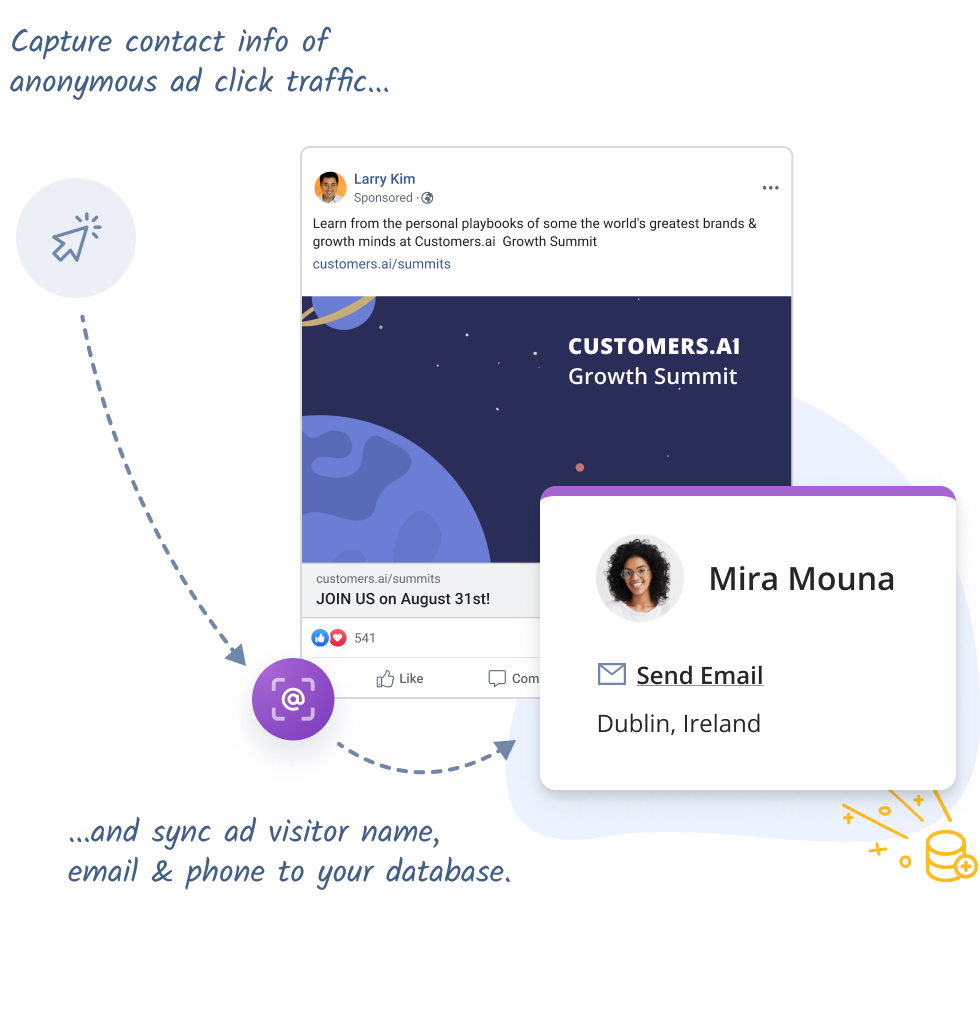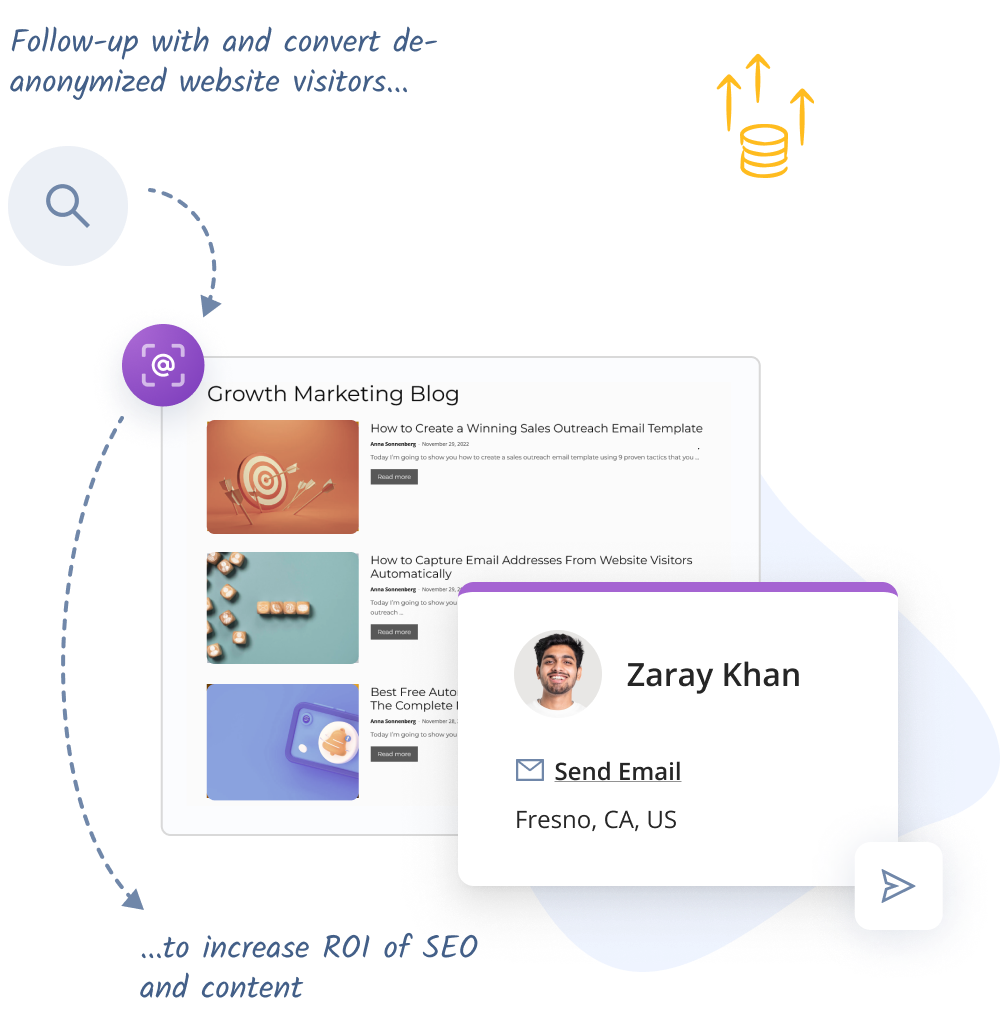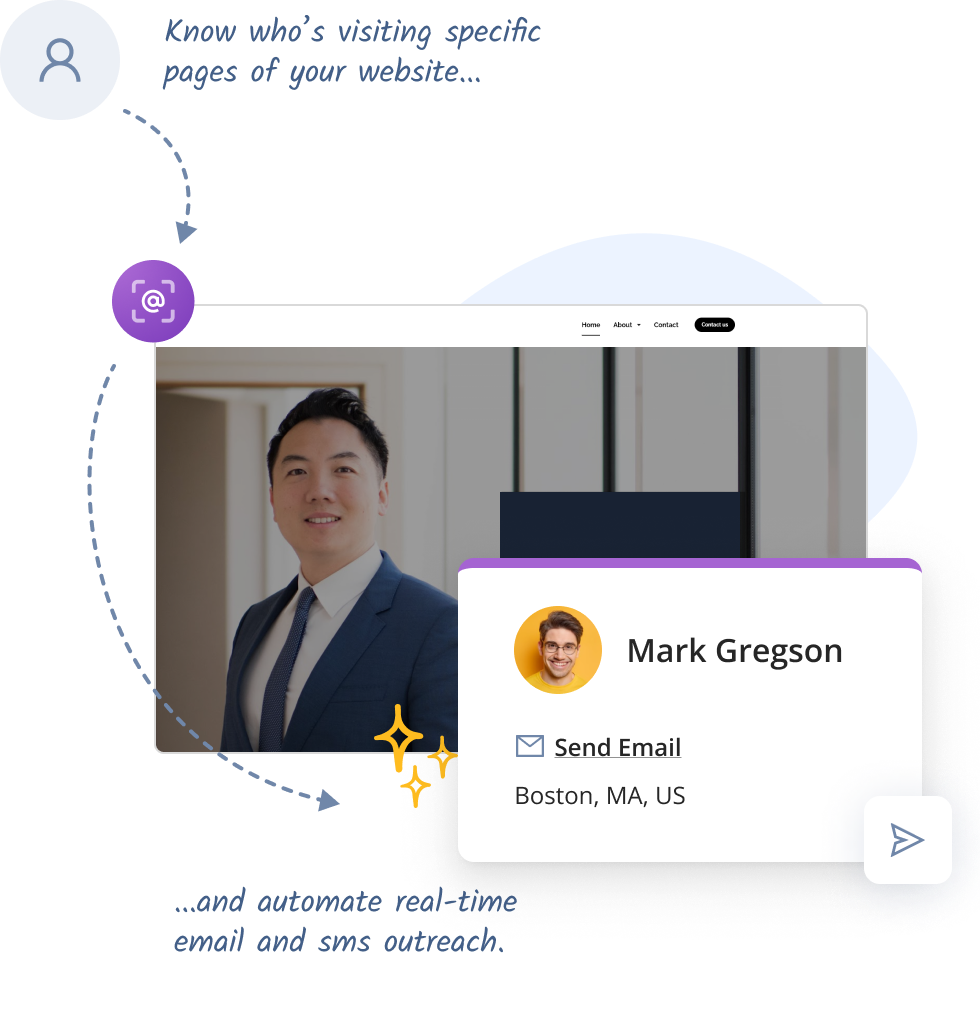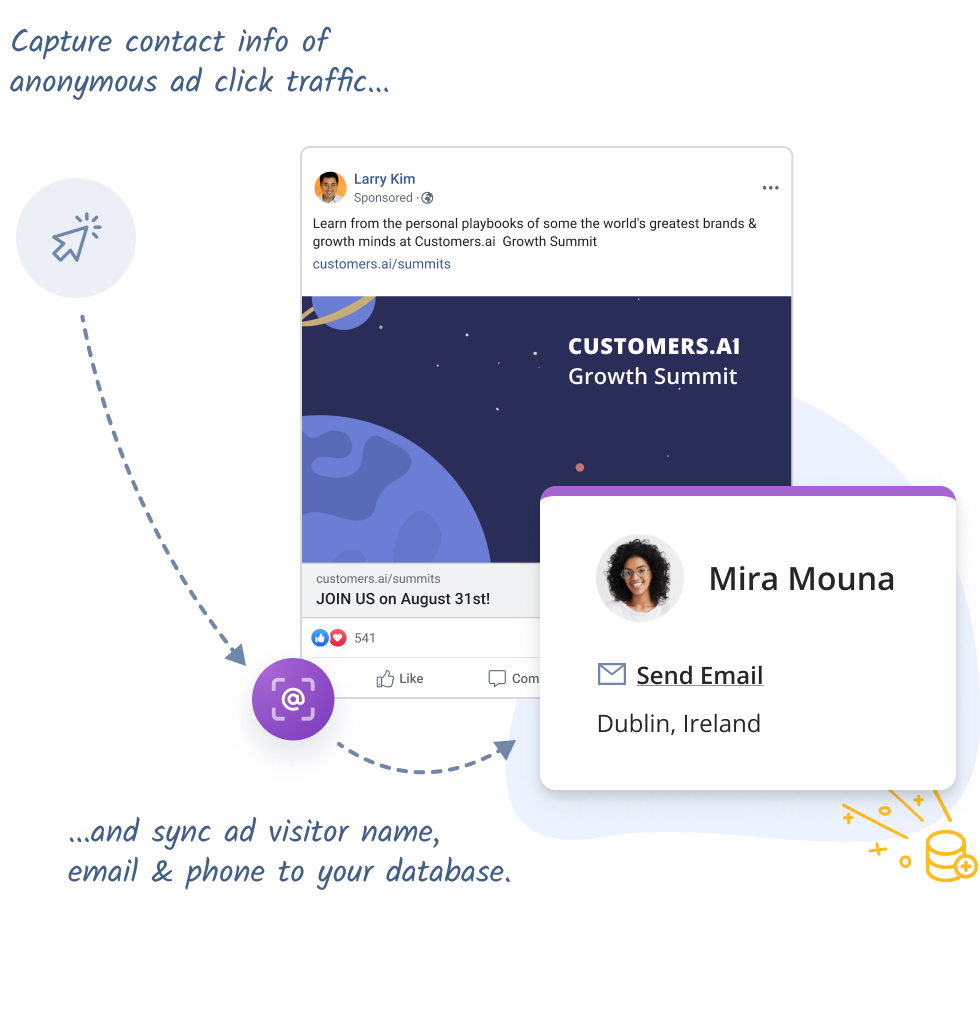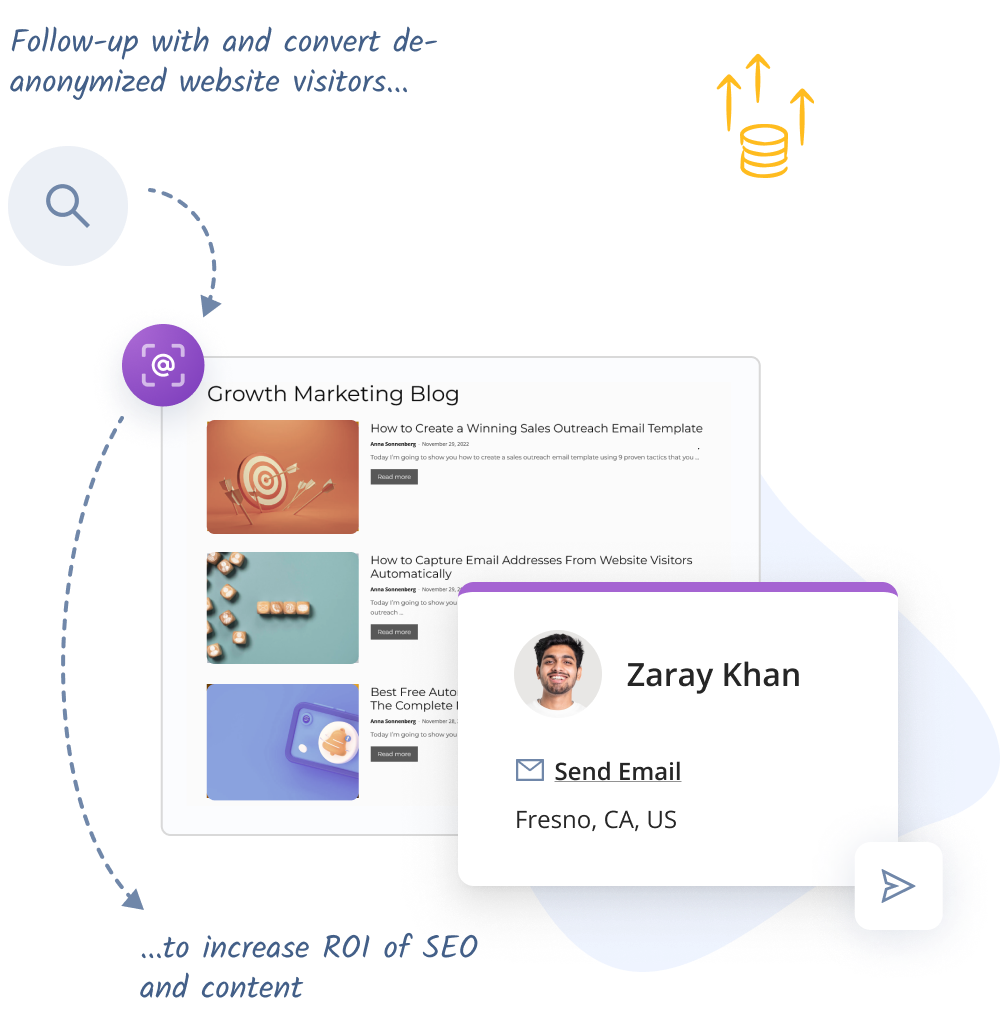 Generate Leads Or Get Your Money Back
Platform subscription fees are backed by a money-back guarantee.
With Customers.ai X-Ray and messaging services activated, we guarantee you'll get more and better leads in 90 days or get your money back. See details of activation requirements and eligible subscriptions.
How Does Customers.ai Find Your Perfect Customers?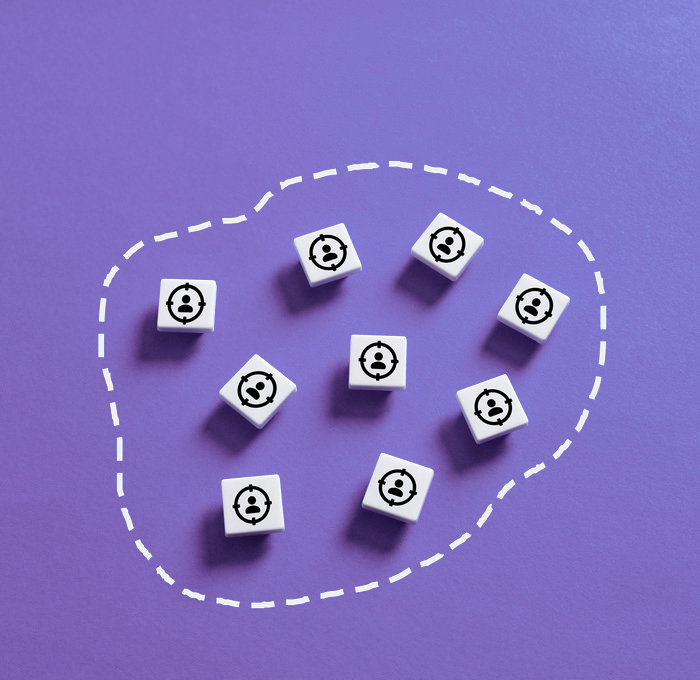 Identify the Ideal Customers Visiting Your Website
Understand who is visiting your website by first and last name, personal and work email, mobile number, page viewed and more with Website Visitor ID X-Ray Pixel.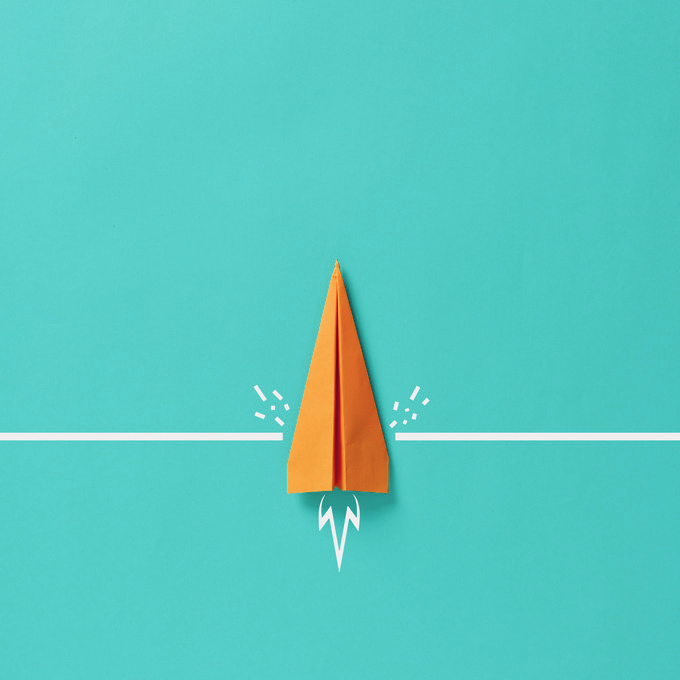 Send Email & SMS Sales Outreach Cadences to Prospects
Automatically engage your ideal buyers with email and text messages to nurture and convert leads in a safe prospecting space.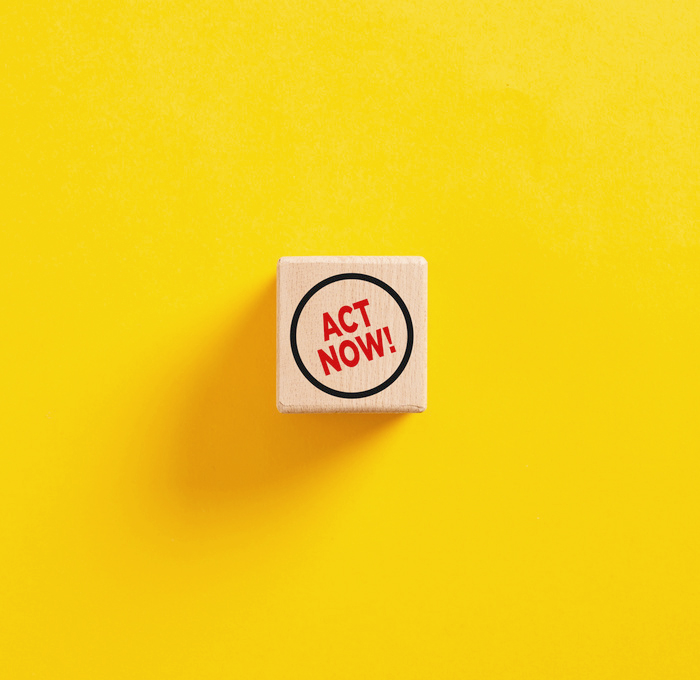 Alert Teams of Engaged & Converted Leads
Master the hand-off of qualified leads to sales with alerts that notify you and your sales team that someone is ready to buy.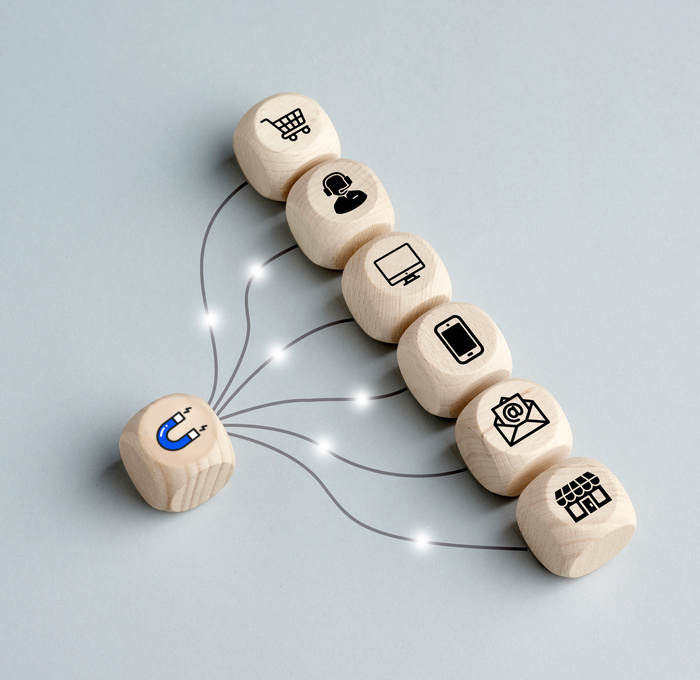 Integrate Leads from Customers.ai to Other Systems
Customers.ai syncs prospecting and lead data into thousands of the most popular CRMs, email platforms, sales and marketing tech.
Top Marketers Reach for Customers.ai Sales Outreach Automation & Prospecting Data Platform
Neil Patel
I love inbound marketing but it's getting harder and more competitive. If I was starting a growing business today, I would be looking to get the most out of my inbound marketing by following up on every website and social interaction.
Of course, sometimes it's easier to reach out to a prospect directly, but you need clever data sources. For a balanced marketing mix, Customers.ai is a solution that does it all.
Neil Patel
Forbes Top 10 Marketer

Mari Smith
I've seen first-hand the power of customers.ai automation and consider it a must for small businesses, marketers and advertisers. I have worked with companies of all sizes to implement the automations in customers.ai, improving sales productivity and marketing performance.
But here's the real secret.
Customers.ai sales outreach automation templates and data solutions make it so easy.
Mari Smith
Facebook designated "Small Business and Facebook Marketing Expert"

Olga Andrienko
Everyone lives on their mobile devices today, and expect businesses to be available any time. But very few companies have embraced sales outreach automation that reaches from web to email to increase efficiency of customer acquisition, until now. Customers.ai's automation tools 10X the ROI of your SEO and content marketing investment by getting the email contacts of your web visitors automatically.
OLGA ANDRIENKO
Head of Global Marketing
Brian Dean
Digital marketers who are always looking for a competitive edge and get excited by technology that helps business scale are going to want to get started with Customers.ai's AI sales outreach automation immediately.
BRIAN DEAN
SEO Marketer
Sean Ellis
Growth marketing is all about doing the high-leverage, scalable tactics and technologies. If you're not doing automated funnels with intent-based data sources, you're not keeping up.
SEAN ELLIS
Founder

FAQs On Sales Outreach Automation