Today, I'm excited to announce that Customers.ai has been recognized by ICONIQ Capital and G2 as one of the fastest growing go-to-market tools for 2022. This recognition is a testament to the hard work and dedication of our team and the value we bring to our customers.
ICONIQ Capital is the family office of tech giants Mark Zuckerberg, Sheryl Sandberg, and Jack Dorsey, and has made many notable investments in top companies such as Airbnb, Dropbox, and Instacart. G2, on the other hand, is a leading platform for business software and services reviews, providing insights and recommendations for companies to improve their business operations.
The recognition of Customers.ai was part of ICONIQ Capital's 2023 Growth Report, which you can read in full here. Additionally, G2 has also released an official press release on the report, which you can read here.
Customers.ai was recognized among the top go-to-market tools of 2022 (Figure A), along with tools like Apollo, Attentive, and GMass. This recognition was based on the ease of use of implementation, strong integrations with supporting products, immediate ROI, strong support team and continuous product enhancements.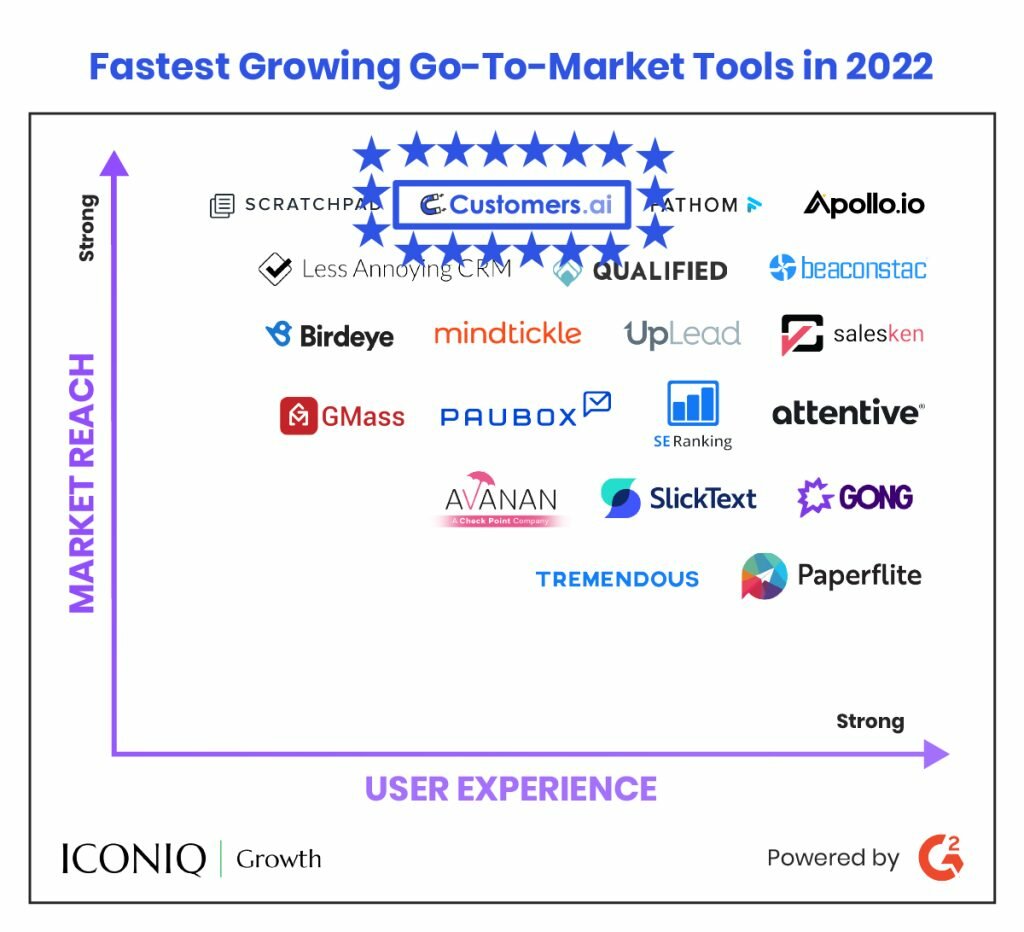 Customers.ai
Apollo
Attentive
GMass
…
Additionally, Customers.ai was listed among the 20 fastest growing tools of 2022 (Figure B), along with companies such as Salesforce, Hubspot, Zoom, ActiveCampaign, Outreach, Calendly, and Zoominfo. This recognition was based on metrics such as virality, adoption, user experience, and net promoter score, as well as ease of setup and ease of use reported by users.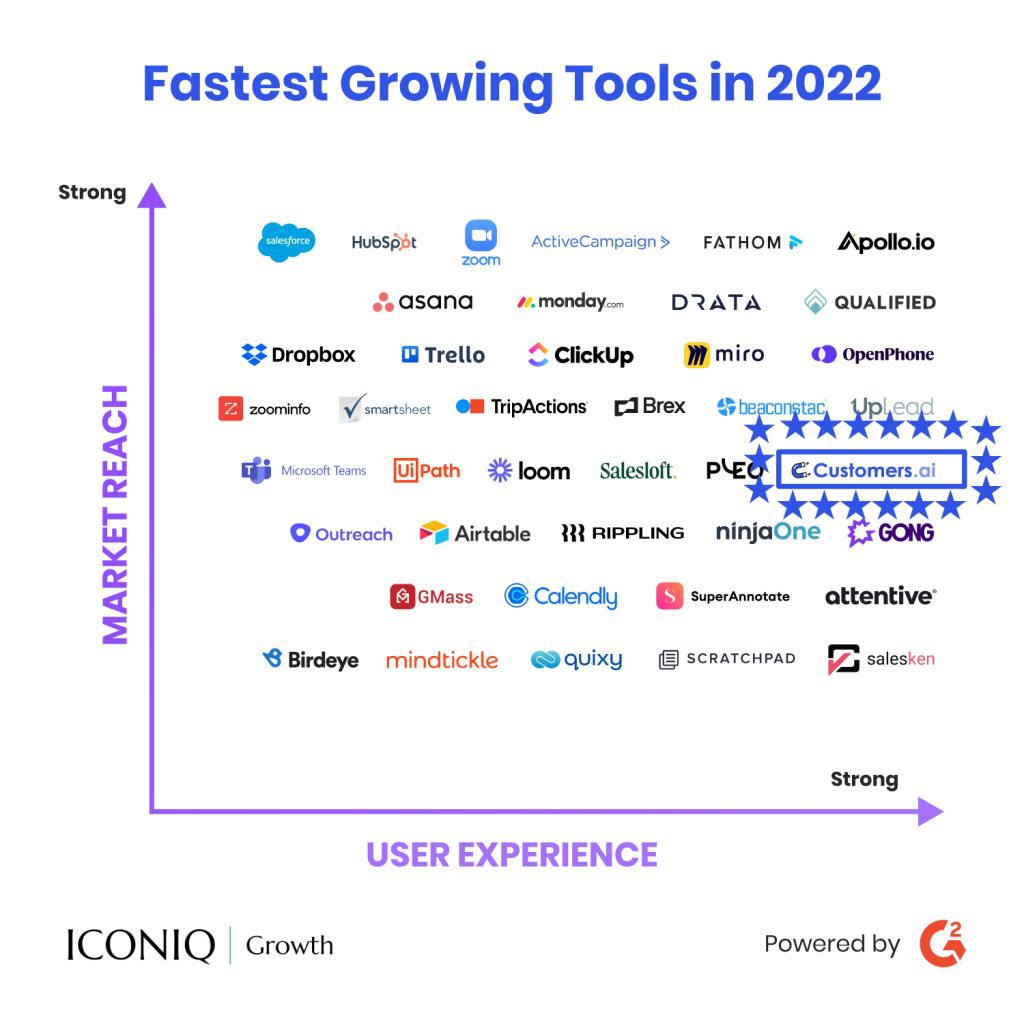 Customers.ai
Salesforce
Hubspot
Zoom
ActiveCampaign
Outreach
Calendly
Zoominfo
…
The recognition of Customers.ai as a fast-growing and go-to-market tool is a testament to our focus on product-led growth. As a revenue enablement tool, our mission is to provide our customers with the best user experience possible, which in turn drives bottom-up growth and enables our customers to succeed.
In conclusion, I am proud to be part of this great achievement for Customers.ai and I would like to thank our customers for their support and trust in our product. We will continue to strive to provide the best sales outreach and data solutions for mid-market B2C companies and we look forward to serving you in the future.