ATTENTION: Want to 5x to 10x your and your clients' lead volume with quick-clone chatbots for Facebook Messenger and web chat that have driven BILLIONS of new leads?
You're in the right place.
FREE COPY-AND-PASTE FACEBOOK MESSENGER CHATBOT FOR MARKETING AGENCIES
Use Customers.ai chatbots to make over $100K in new business this year, send messages with 80% open rate, & beat competitors' Facebook Ads with lead-driving, high-converting ready-made chat marketing bots that you can copy & paste into your agency's Facebook Business Page and website with a click! For FREE!

"The results are shocking! 80-90% engagement rates — which is off the charts!"
This is what the owner of a digital ad agency using MobileMoney Facebook Messenger bots for clients said the other week…
"We're getting thousands of high-quality leads to our B2B and lead gen clients' businesses for really cheap."
Use Customers.ai's free Facebook Messenger chatbot template for marketing agency businesses to execute a proven method to cut the cost per lead in half, massively grow your contact list to 30,000 people and more, and get +80% open rates for up to 7X higher ROI compared to other online marketing channels.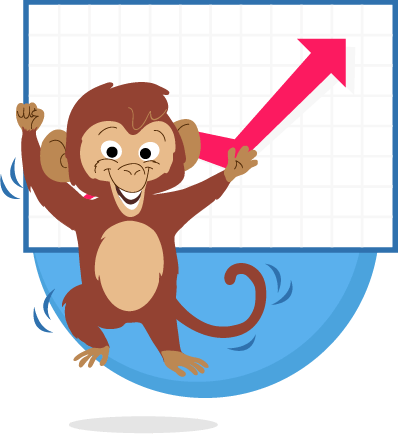 Customers.ai's free chatbot template for marketing agencies has driven thousands of leads for these businesses and more:
You're going to be able to copy the Facebook Messenger bot that's been used to drive millions of dollars of leads to Customers.ai's marketing agency clients, to send high-quality traffic and leads through your own funnel — and your clients' businesses.
And Customers.ai is the easiest to use chatbot platform. You will never write a line of code to turn on your bot and set it to work funneling leads to your Facebook page inbox.
Literally copy and paste your way to the exact Facebook Messenger funnels that are at work converting Facebook's data-rich pool of users into new customers for agencies like yours — and their clients — across the world every day.
We could charge thousands of dollars for the value that the marketing agency Messenger bot will drive to your business and you would STILL make a 10X return on your investment.
But the Customers.ai marketing agency chatbot that you can clone today is 100% FREE.
600% More Leads in 60 Days
That's the reality of one customer of Customers.ai chatbots who couldn't believe the transformation to his sales process.
"By the time we wake up, we already have $5,000-$7,000 in revenue! It works wonders!"
Use this Facebook Messenger bot to:
Jump into the action of +1 Billion leads already generated by the master marketing agency bot
Crank out open rates of 80% — 4X more than email marketing
Dramatically cut cost spent per new client booked — a fraction of the cost
Engage leads and clients in the communication channel preferred over email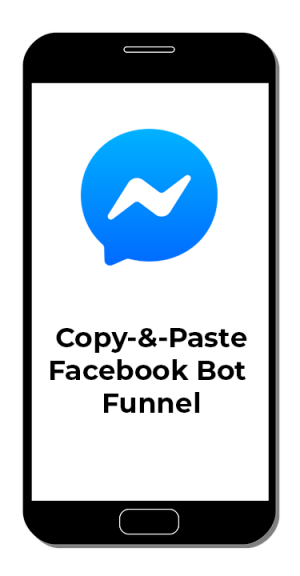 Copy cutting-edge engagement techniques most competitors don't know even know about yet
Increase average lifetime customer value by reactivating your existing client book
Use the most successful conversion funnels for marketing agencies to generate more leads for pennies on the dollar that you're spending now
Clone the Master Bot Template For Marketing Agency Businesses
Watch the bot do its thing to drive leads, qualify leads, and engage leads, turning them into new customers for your agency.
Qualify Leads to Your Agency
Blast Blogs, Guides & Resources
Facebook Ad Funnel for Lead Gen​
Re-Engage Leads to Increase Conversions
WANT MORE CUSTOMERS? THAT'S WHERE BOTS CRUSH IT...
If every day feels like a battle to find new customers, or if the cost to acquire new customers is not producing the return on investment that you need to grow …
I know what it's like. I lived it.
So I developed a system that has resulted in billions of leads for my customers and generated hundreds of millions of dollars in sales in the last year.
I'm Larry Kim, founder of Customers.ai.
In my 20s, I worked as a professional marketing consultant, relying on client referrals to slowly drive new business.
I knew it would take forever to scale my marketing agency business to a place where I wouldn't have to work 80 hours a week just to pay the rent.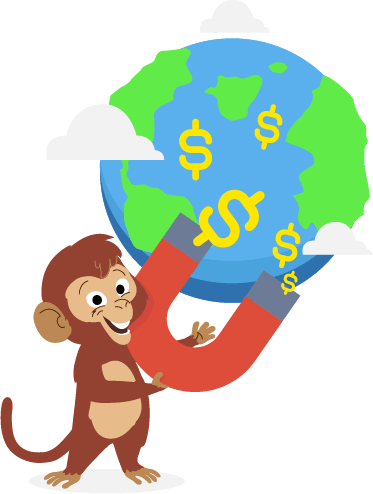 THEN I REALIZED HOW TO EXPONENTIALLY EXPLODE MY CUSTOMER BASE ...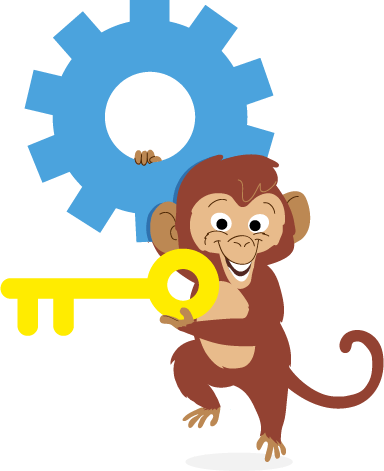 AUTOMATION is the key!
If it wasn't ME or someone on my team who had to find leads, qualify them, match them with services, take them through the sales process…
Then I could exponentially explode my customer base.
So that's what I did with Facebook Messenger chatbots.
I've used this hack to gain nearly a million Twitter followers, and these super star sales bots have been featured in Entrepreneur, Forbes, INC Magazine, VentureBeat and more.
Bot aren't a black-box mystery — they are a simple software that can be programmed to go out and find the ideal customer, have a conversation, saying just the right thing at the right time with a prospect, to help figure out what they need.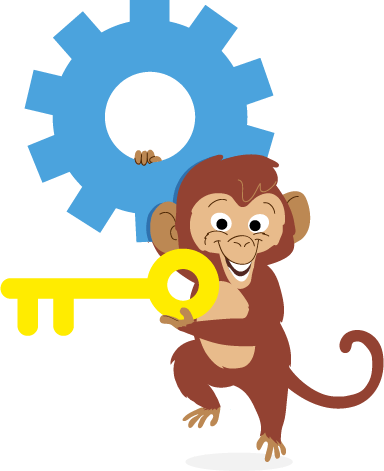 Bots can do this while I sleep.
Bots work 24/7.
And bots will never ask for a salary, benefits, or time off.
I'm not telling you this to brag about my success.
I'm sharing it so you can do the same for your business.
Anyone can replicate the funnel vigorously tested and designed to send high quality leads and close sales for a marketing agency business.
Enter the master marketing agency bot that you can clone today.
Set it up and let it run.
New leads show up on your calendar. New sales roll into the bank.
This is the system you can use today.  
Copy and paste the master marketing agency bot into your own Facebook page.
Instead of a team of highly trained sales professionals that demand top-dollar salaries and benefits, you have a one-and-done computer program that knows exactly what to say, and what prospects need to hear, to close the deal.
Chatbot Marketing Super powers activated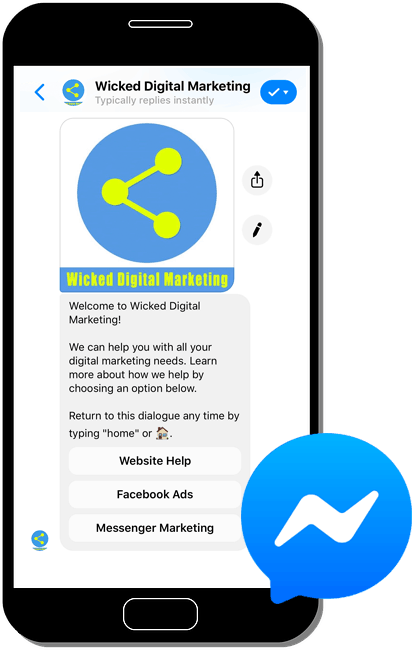 Imagine if you could clone yourself, your domain expertise, and your good judgement when you hear someone's story and know exactly how to respond to close a sale.
You can with a chatbot.
Not only are Facebook chatbots 1000x scalable. You can have an army of bots at your command with the click of a mouse and the copy of a template.
Bots are also 24/7.
A marketing agency lead gen bot keeps the leads funneling in and the sales pipeline flowing.
You'll never want to go back.
THESE BUSINESSES ARE USING Customers.ai FACEBOOK MESSENGER BOTS TO EXPLODE LEADS 10X & MORE

WHAT Customers.ai CLIENTS ARE SAYING ABOUT CHATBOTS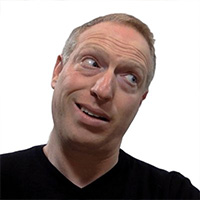 A few weeks ago, I set my monkey to the task of helping me sell tiny homes for a client. Flipping the switch on FB ads to generate leads through Messenger started with cautious optimism. But, oh boy, did it pay off!
Within the first 24 hours, there were a dozen new leads. And by day 3, four of them had initial sales calls about purchasing a tiny home.
Messenger Marketing might sound like a strange channel for selling a home (or life insurance or health coaching or any number of other products or services)…
But if you follow the rule "connect with your audience wherever they hang out online," then Messenger is an obvious choice.
Facebook chat bot open rates are unbelievable and I love comment guards! In our efforts leads are $15-20 but on Customers.ai it's a fraction of the price.
Visionaries: A Bot & Customer Service Like No Other! I love that this is a Larry Kim & Brain team product. He always has an award winning support team too!
Customers.ai allowed us to automate a lot of the generic responses, as well as answering questions while we were asleep here in New York. So by the time we woke up, we would already have $5,000-$7,000 in revenue simply because people targeted in other time zones had already found the answers to their questions.
We are incorporating Customers.ai Facebook bot products into 2019 plans for as many clients as possible through offering comment guard, paid messaging campaigns on Facebook, and the chat widget on websites.
LEARN HOW TO TRANSFORM YOUR BUSINESS WITH A BOT TAILOR-MADE FOR LEAD GEN TO YOUR MARKETING AGENCY
The bot for marketing agency business is not a vanilla, one-fits-all sized marketing tool.
It's a sophisticated solution that's been proven through the real-world tests of thousands of seasoned marketing agencies, to be a heavy-hitting power tool for generating leads and closing deals.
The master marketing agency bot is filled with raw potential that can be unleashed by a business in the position to make it a reality, so let me ask you a few questions: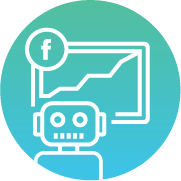 Does the business you own or drive leads to have an online presence?
This master bot template is free to launch for any marketing agency, but the business that has a developed online presence or is committed to growing leads now or in the future using digital channels is the best equipped to turn the bot's capabilities into direct business value.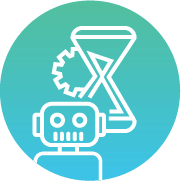 Do you welcome technological innovation that can make you more effective with less of your time?
Business moves at the speed of technology. The phone made it possible to talk to people around the world. Email gives businesses the ability to send digital mail to thousands of customers, but its age is showing as its response rates continue to drop.
Chat is the communication channel people prefer to use today, and chatbots give businesses like yours the ability to automatically chat with customers at scale. The businesses who adapt chatbots now get the biggest advantage as first adopters.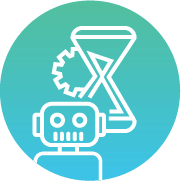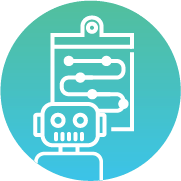 Would you benefit from automating your marketing and sales system to require less personal attention and hand-holding?
There's no two ways about it. Bots take the entire soup-to-nuts sales funnel off your hands. Be ready to spend your time elsewhere and while your bot makes money for you.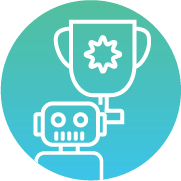 Are you comfortable standing out from your competition?
If you have a bot, be prepared for your prospects and customers to notice that your cutting-edge technology can answer their questions 24/7. This will give your business an edge compared to the "other guys."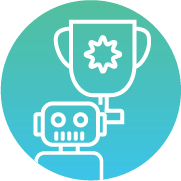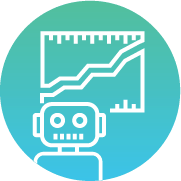 Would it be good for your business or career if you doubled your leads and cut cost per lead in half?
If this is your business or if you run marketing or sales for this business, how would your life change if leads grew while acquisition costs shrank? What would you be able to do with the money you saved — invest, save, grow? What would you do with the additional revenue generated? You can believe life would change.
Did you answer yes to many or all of the above?
Then you are in the position to kick major business butt with a Messenger bot.
Using the master bot template designed with a system for marketing agency lead gen and sales will transform your business.
HOW MUCH DOES INVESTING IN THIS SYSTEM RUN?
There's a calculation any business owner should make before investing in a solution —
How much will this cost me subtracted from how much revenue will it generate?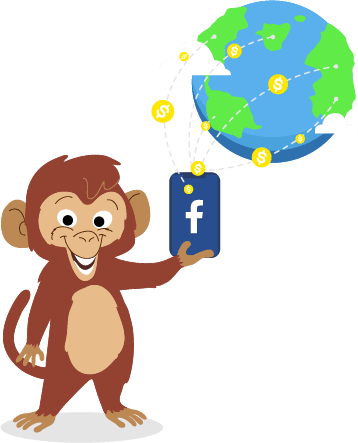 If the number is positive, you're making money on your investment.
Facebook bots are sending marketing agencies like yours thousands of new leads and millions of dollars of revenue.
This bot could easily be profitable to any business at a cost of thousands of dollars up front.
But I'm giving away the master marketing agency bot to copy and paste for free.
It will cost you absolutely nothing to install this bot on your own Facebook page and company website.
The return on investment from a free Facebook bot is infinite and exponential.
Customers.ai's Facebook bot templates and basic chatbot building platform is free.
Yes, I'm giving it away.
So what will it cost you?
It will require you to install it with a click and to customize in a few simple steps.
But you won't be doing it alone.
You have the support of a community of 20K active, master bot builders in Customers.ai's private Facebook community.
You can instantly clone the bot.
And then customize it on your own time and with the assistance of expert bot marketing professionals dedicated to your success.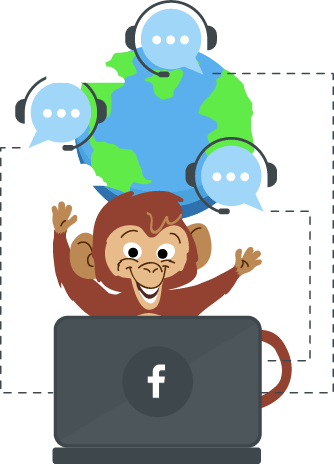 The speed with which you onboard the bot technology in your business marketing funnels is totally driven by your own availability and will become immediately profitable.
5 STEPS TO ADDING A FACEBOOK BOT TO YOUR SALES FUNNEL & GENERATING INSTANT ROI
Here are the simple steps we'll lead you through as you turn on your copy-and-paste chatbot.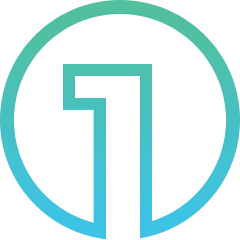 Get Customers.ai for free.
Sign up with your Facebook account credentials and Customers.ai will automatically see all the Facebook pages that you own.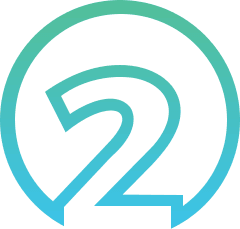 Connect Your Facebook Page
Follow the guided set up to connect your Facebook business page and customize your Facebook Messenger welcome message along with a few other bot basics.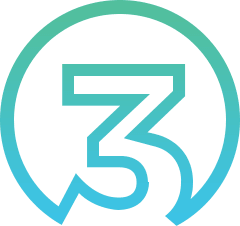 Clone the Master Marketing Agency Bot
Create your chatbot by choosing the template designed and real-world tested for "Lead Generation".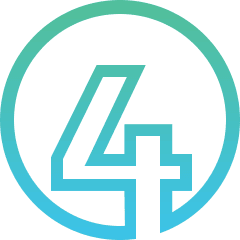 Add Your Company to the Template
At this point your Facebook Page will have a Messenger bot with all the basics of a lead generating funnel for a marketing agency:
Use the chatbot builder to customize the bot with your company's info and connect qualified leads to your sales system or team.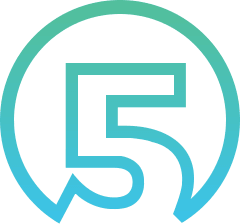 Customers.ai Messenger bots have 8 out-of-the-box lead magnets that automatically send leads into your business funnels —
Using these lead magnets attracts your dream clients to your chatbot flows and starts the spark that turns into crazy ROI.
Clone the lead generating Facebook bot today and you will get 3 BONUS training modules included for free…
FREE TRAINING ON THE CHATBOT BUILDER
I designed the free chatbot builder in Customers.ai with a very specific person in mind.
It isn't designed for programmers to do complex coding to make Messenger bots for every use case under the sun.
It is hands-down the most intuitive chatbot builder created for business owners and marketers to focus on one critical thing: drive leads and close sales.
When you sign up for Customers.ai's free lead gen bot here today, you will receive a free online training and walk-through demo of the chatbot builder.
After training, you will be able to launch the bot template and customize your Messenger bot and launch new lead gen campaigns.
We'll take out all the guesswork and make sure you know your way around the chatbot builder.
FREE TRAINING ON FACEBOOK BOT ADVERTISING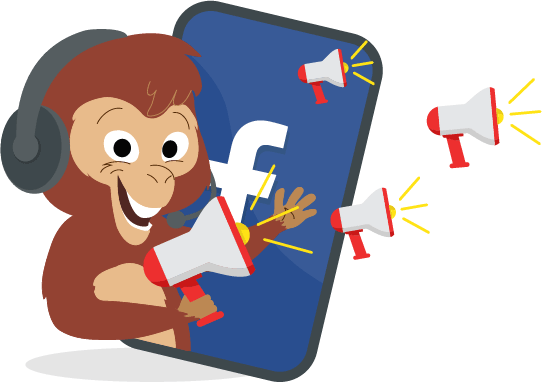 Your business is up against noise.
Noise in a crowded email inbox.
Noise in the Facebook News Feed.
And fast-rising Facebook ad prices thanks to that same competition.
But Facebook ads give businesses a unique opportunity to laser target your dream clients, but the cost of Facebook ads are getting more expensive every day.
Well, with one incredible exception.
Facebook ads powered by Messenger bots cost pennies on the dollar of Facebook ads that send traffic to a website landing page.
Better yet, Facebook ads with Messenger bots are MORE EFFECTIVE because they are interactive.
Because bots ask and answer questions, they give your customers exactly what they want.
Which is buying your services instantly as they need it.
FREE TRAINING ON CHAT BLASTING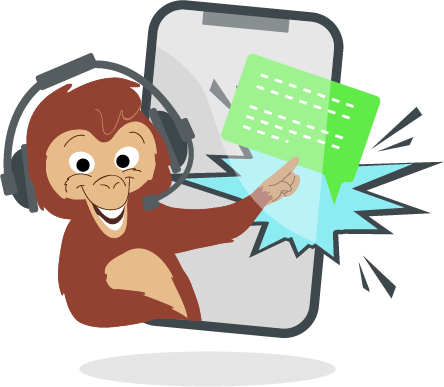 Organic Facebook engagement is practically non-existent.
Email open rates are in the toilet.
People chat more today more than they open social networking apps, and the crown jewel of chat marketing is chat blasting.
The Customers.ai Chat Blaster is the fully-loaded bazooka businesses use to send a message to their leads and contacts — activating them to re-engage in your sales funnel.
So exactly at the right time when they're searching for a solution to their problem …
Boom.
A notification pops up on their phone.
Your chat blast is opened — +70% of the time in the FIRST HOUR.
Your company and your solution is at the front of their mind.
Your leads become happy paying customers.
When you sign up for the marketing agency master bot template as part of this special package offer today you get a free training on how to master chat blasting for peak engagement!
Get these 3 training modules for FREE included with the actual chatbot that does all the heavy lifting to drive millions of dollars of sales a month and billions of leads to marketing agency businesses just like yours.
CLONE THE LEAD GENERATING MARKETING AGENCY BOT WITH A CLICK AND LET IT FIND, QUALIFY AND SELL INSTANTLY & AUTOMATICALLY — JUST LIKE THIS!
TURN ON THE MARKETING TECHNOLOGY THAT IS THE NEW WAVE OF COMMUNICATION
DON'T MISS OUT ON PUTTING THIS MARKETING CHANNEL TO WORK FOR YOUR BUSINESS
Sign up today and access:
MARKETING AGENCY MESSENGER BOT SYSTEM THAT SELLS WHILE YOU SLEEP ($100 MILLION REVENUE GENERATED)
THIS SYSTEM WOULD NORMALLY COST HUNDREDS OR THOUSANDS OF DOLLARS.
And you would still get 10x return on your investment.
But right now we're offering the Master Marketing Agency Lead Generation Chatbot and Marketing Platform for free to first-adopter business owners and heads of marketing.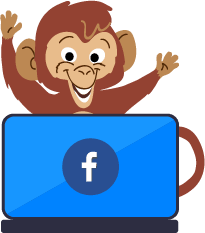 This system is only being offered for free right now as we roll out a major update to the Customers.ai platform.
Soon we plan to charge $599 for entry into the foundational system. And additional $199 for each training module.
But today the total package is in introductory mode and we are able to offer it for free to the first businesses to get on board.
Try this system at no risk to you 100% free and if the leads don't roll in after you institute the secrets we share with you, you lose nothing.
Larry Kim is the founder and CEO of Customers.ai, the world's best Facebook Messenger marketing platform.
He's been named Search Marketer of the Year from PPC Hero (2013, 2014, 2015, and 2017), Search Engine Land, and the US Search Awards.
Larry is ranked the #8 most popular author on Medium. He's a contributor to CNBC and Inc. Magazine.
He's a notable expert on Facebook Messenger chatbot marketing, AdWords, Facebook Ads, entrepreneurship and start-ups.
Larry founded Customers.ai to give marketers the opportunity to connect with customers on the most popular mobile chat application, Facebook Messenger, used by over a billion people every day.
Larry is also the founder and former CTO of WordStream, Inc., the leading provider of AdWords, Facebook and keyword tools used by over a million marketers worldwide.
The company employs more than three hundred people and manages billions of dollars of ad spend on behalf of tens of thousands of customers. WordStream was acquired by Gannett, parent company of USA Today, for $150 million in July, 2018.
Larry believes in active participation in the digital marketing community, and he speaks at conferences across the country and internationally each year, including Dreamforce, INBOUND, Pubcon, SMX, SearchLove, Social Media Marketing World, and hundreds of others. He is the author of many books on software development including Professional Java Server Programming, The Official XMLSPY Handbook, and Java Server Pages Application Development. Larry frequently publishes his research, findings and experience in the areas of chatbot marketing, PPC marketing, AdWords, Facebook Ads, and SEO, as well as entrepreneurship and start-ups in widely read marketing publications and blogs including Search Engine Land, Search Engine Journal, Social Media Today, Social Media Examiner, Moz Blog, Search Engine Watch, Business Insider, WordStream Blog, and many others.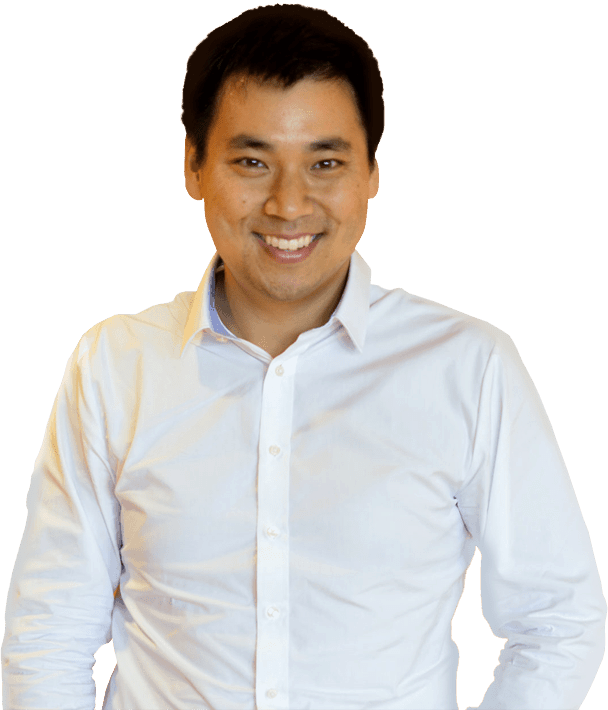 The free chatbot builder you will use to customize the bot for your own company is the most intuitive chatbot builder in the market. And it is easy for anyone to do the basics of chat marketing, but many more advanced and powerful features and functions are available as well.
The master bot template for marketing agencies has been specifically designed, tested and proven to drive qualified leads and conversions for digital agencies.
Get the Customers.ai copy-and-paste bot for marketing agencies for free. Don't like it? You get your money back. ;D