Advanced Chatbot Builder for Multi-Channel Chat Marketing Powered by AI
The power of AI chatbots for SMS, Web Chat, Facebook Messenger and more is in your hands thanks to the coding-free advanced chatbot builder in Customers.ai PRO.
Use the advanced chatbot builder to:
Write dynamic, interactive, complex conversational flows
Send messages across multiple messaging apps
Reply using natural language processing
Without ever writing a line of code!
Design and Launch Chatbots to Answer FAQs, Connect to 
Other Business Apps, and Work in Multiple Messaging Apps.
World's Most Intuitive Advanced Chatbot Builder, No Coding Required
In the advanced chatbot builder, dialogues act as building blocks for conversations.
Organize chat dialogues into composed campaigns using folders.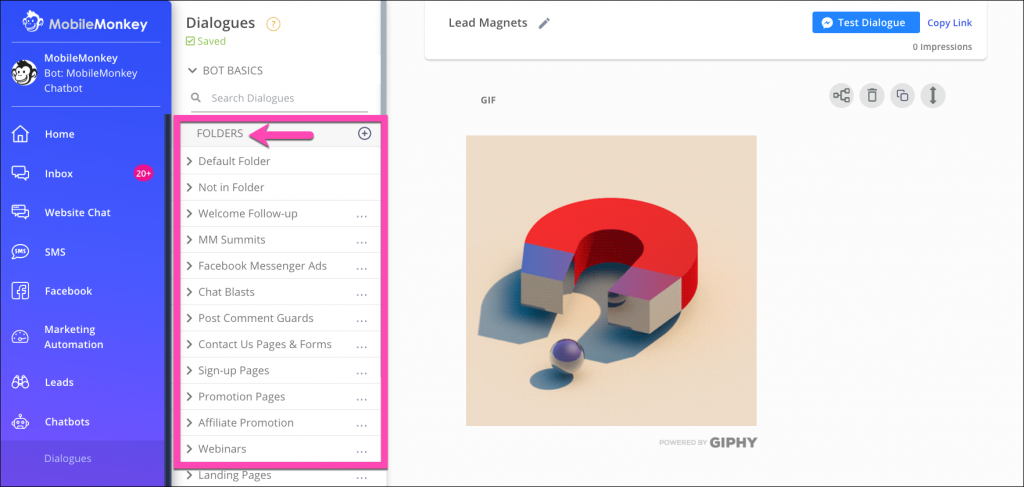 Create guided conversations by linking any dialogues together using buttons and quick replies.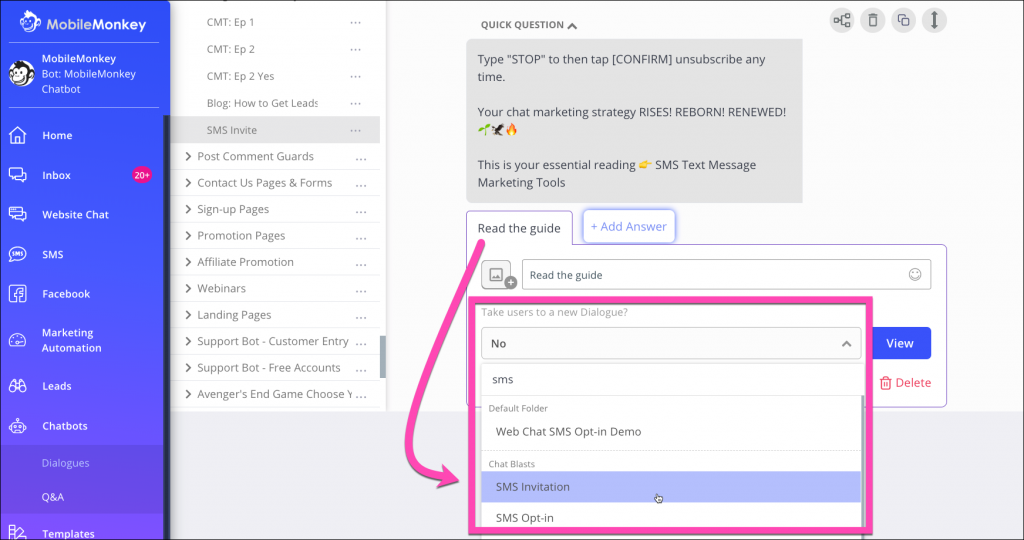 Add text, buttons and quick replies, images, attachments, videos, and GIFs using more than a dozen rich-media content widgets.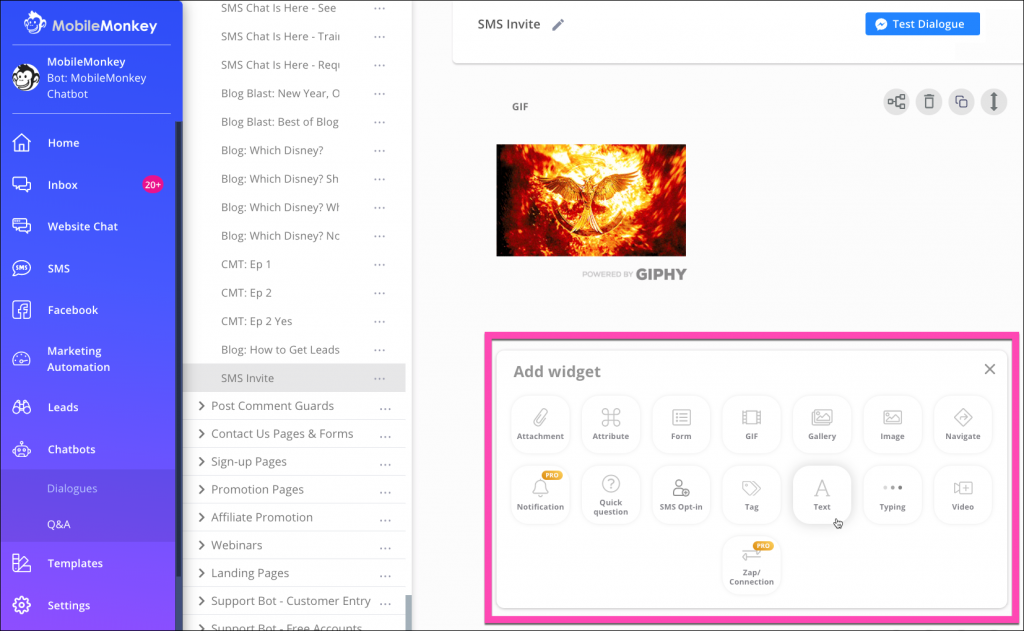 Just drag and drop to order and reorder content widgets.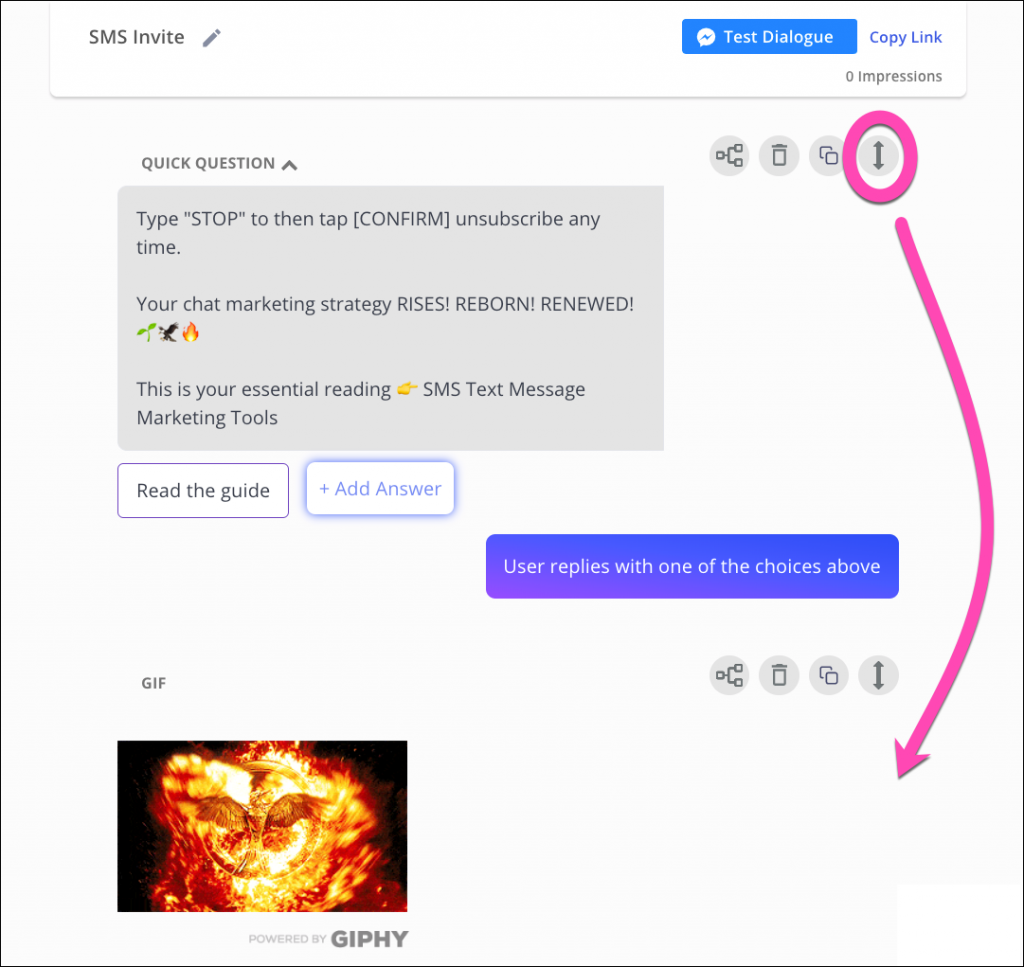 The advanced chatbot builder simplifies the creation of even the most complex conversational designs.
Chat Campaigns Work on Multiple Messaging Channels at Once
Wherever your leads and customers want to chat, meet them there.
Use the advanced chatbot builder to create chatbots that work in SMS, Web Chat, Facebook Messenger and more.
The same chatbot you create for your website's native website chatbot.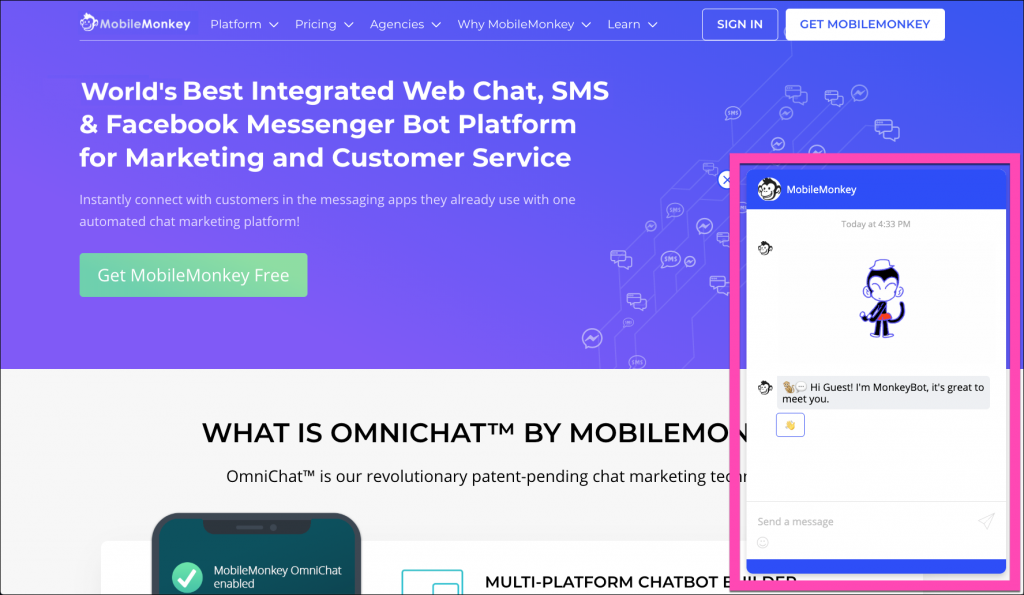 Will also work in Facebook Messenger: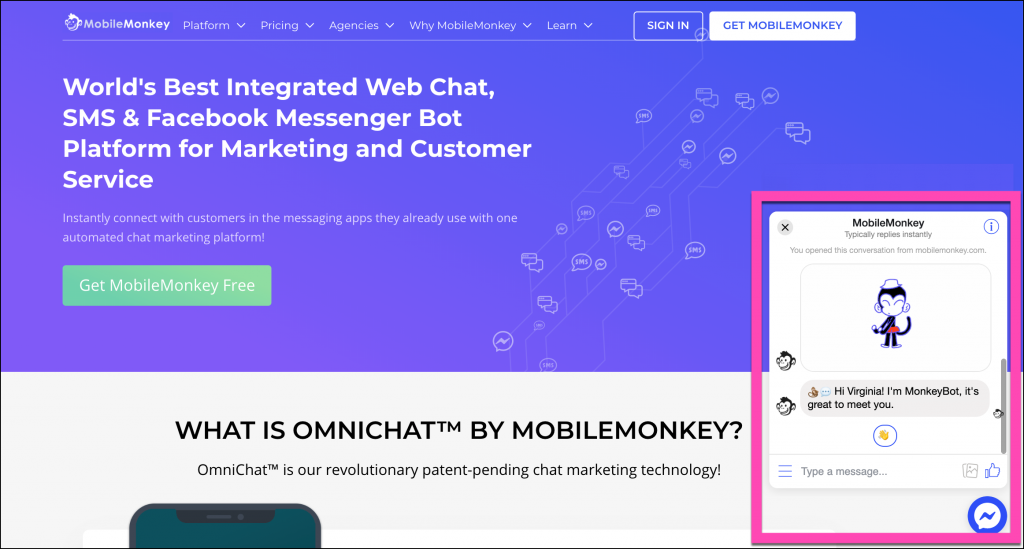 The OmniChat advanced content editor lets marketers write conversations once, and gives your customer the ability to choose their favorite messaging app to connect with.
AI Chatbot Uses Q&A Triggers to Process Inquiries & Offer Smart Replies
The advanced chatbot builder offers enhanced flexibility to businesses that want to allow customers to ask questions in chat.
Use Q&A triggers to program a chatbot response to a customer based on keywords. See what happens when someone types "order update" in the website chat: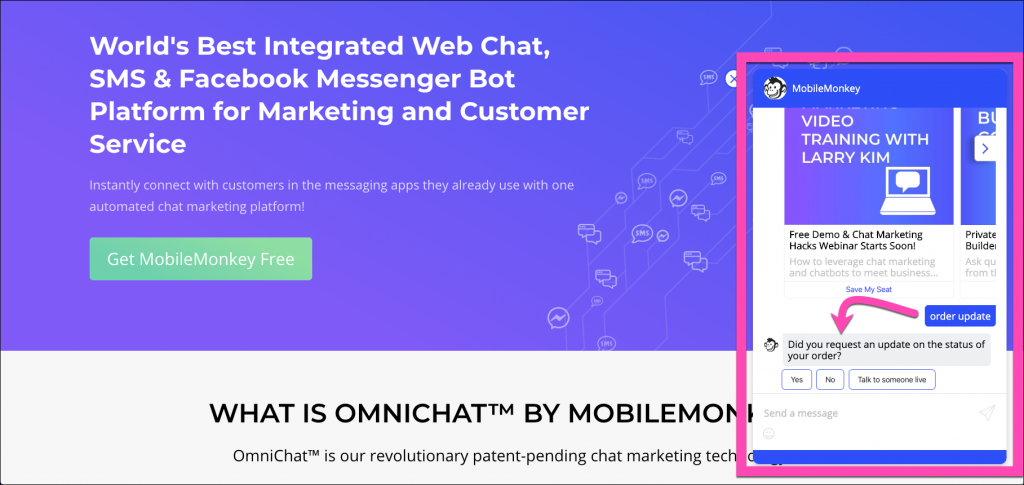 The web chat bot replies with a menu of items that the customer can use to get more info.
Customers.ai NLP analyzes what customers asks and matches it to chatbot dialogues with existing keyword triggers.
Use the advanced chatbot builder to set up guided conversation flows OR reply to your customers' requests with a smart AI chatbot that recognizes what users need.
Advanced Chatbot Builder Power-User Features
The advanced chatbot builder has power features above a simple StartBot editor.
View chat dialogue impressions and clicks on interactive buttons in chat: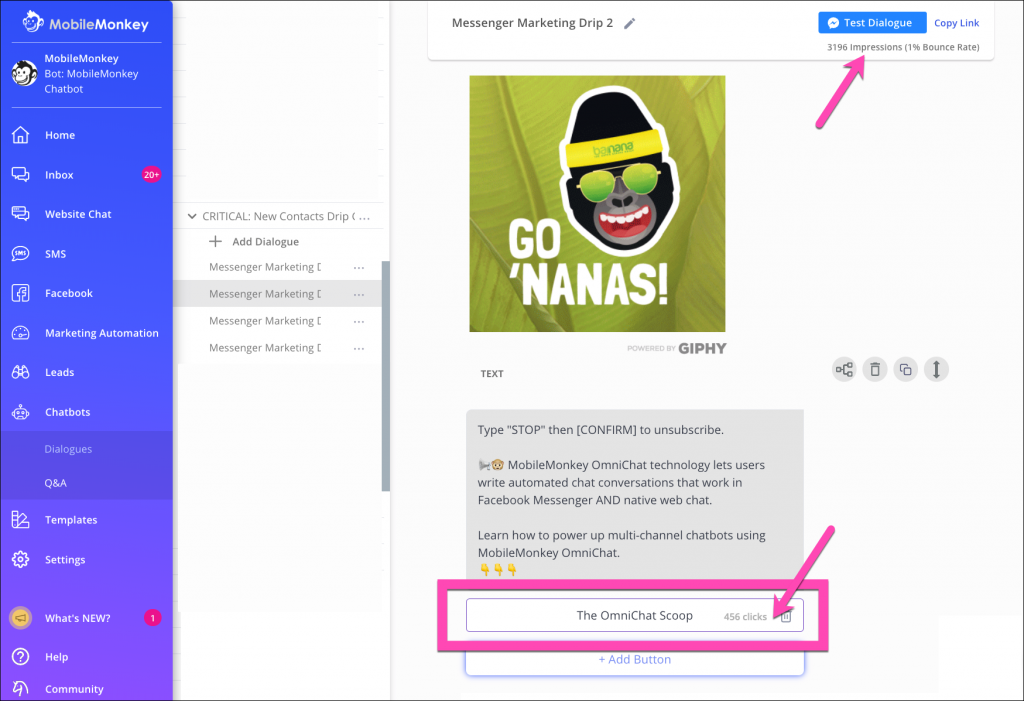 Use chat-based forms to track conversions completed in the chat using chatbot analytics: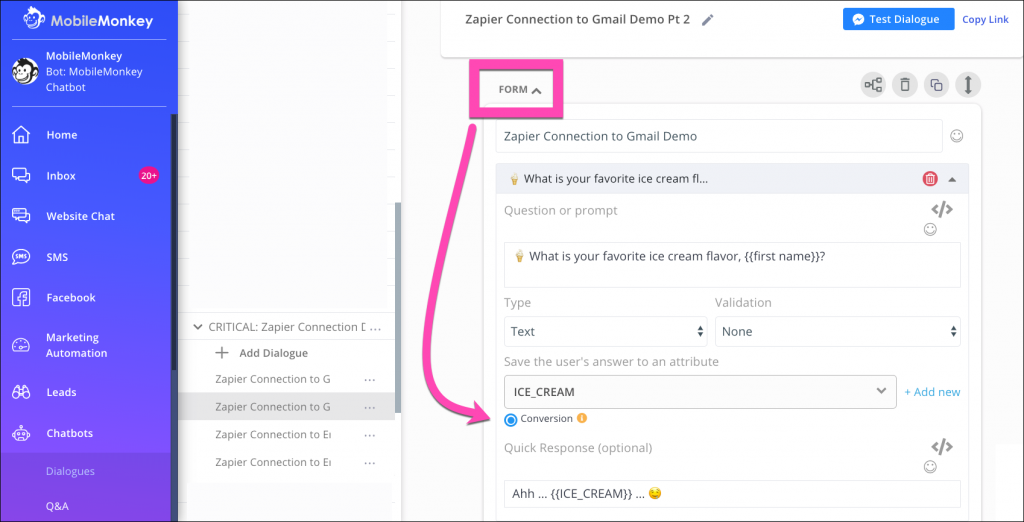 The possibilities for creating interactive, automated, integrated, trackable conversations with the advanced chatbot builder are endless.
Design & Launch Multi-Channel AI Chatbots with the Advanced Chatbot Builder
Customers.ai chat software puts the power of multi-channel campaigns, AI and automations in the hands of every marketer and business.
Create conversation automations that work in all of your customer's favorite messaging apps.
Make your brand available to customers 24/7 from any mobile device or web browser.
No coding experience? No problem.
A visual interface and easy-to-program language processor puts AI chatbots in the hands of every growing business.
Use Customers.ai's Advanced Chatbot Builder
in PRO, PRO Unicorn and Team Plans Today.