TripCorner used Customers.ai's visitor data, AI tools and integrations to grow their engaged email list and to run targeted re-engagement campaigns.

TripCorner used Customers.ai to identify visitors to their website, send them targeted outreach based on their interests, and convert more visitors into bookings.
email contacts in 4 months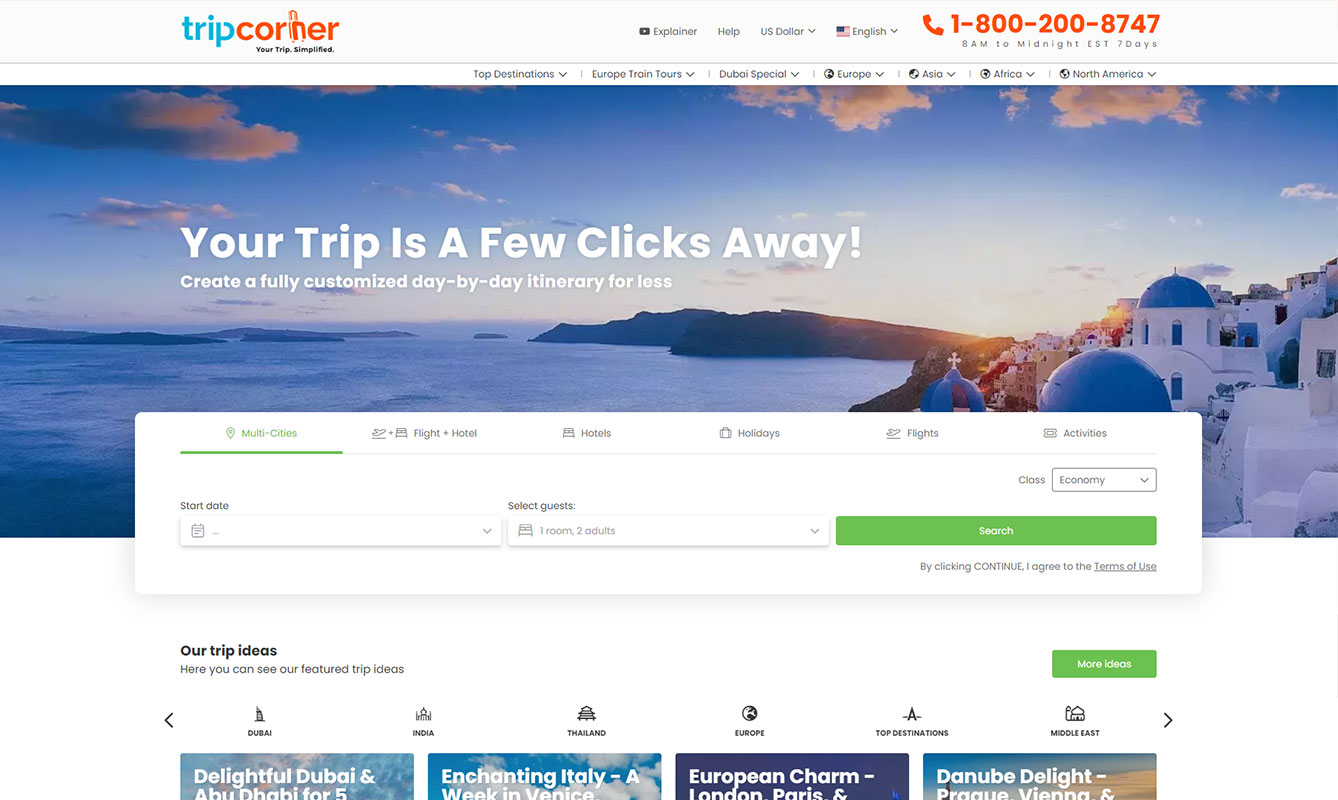 Expert Travel Planning for Every Budget
TripCorner's mission is to ensure travelers have access to the best vacations and the best deals. They provide competitive airfare through their partnerships and provide unbeatable experiences through their team of expert planners.
Maximize value of website traffic
TripCorner had successfully generated a lot of traffic to their site. They wanted to find a way to generate more leads from that effort without pop-ups or other disruptive tools.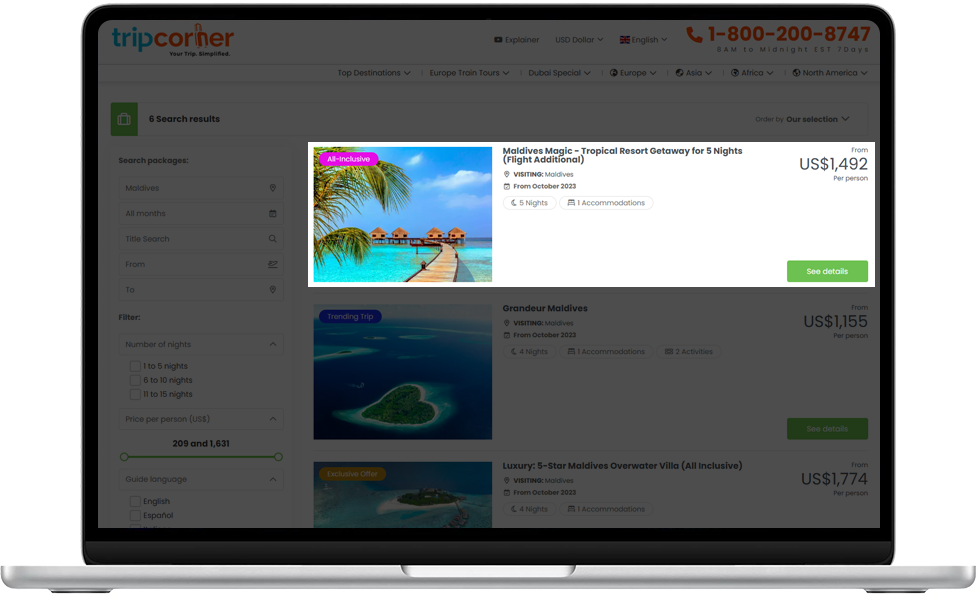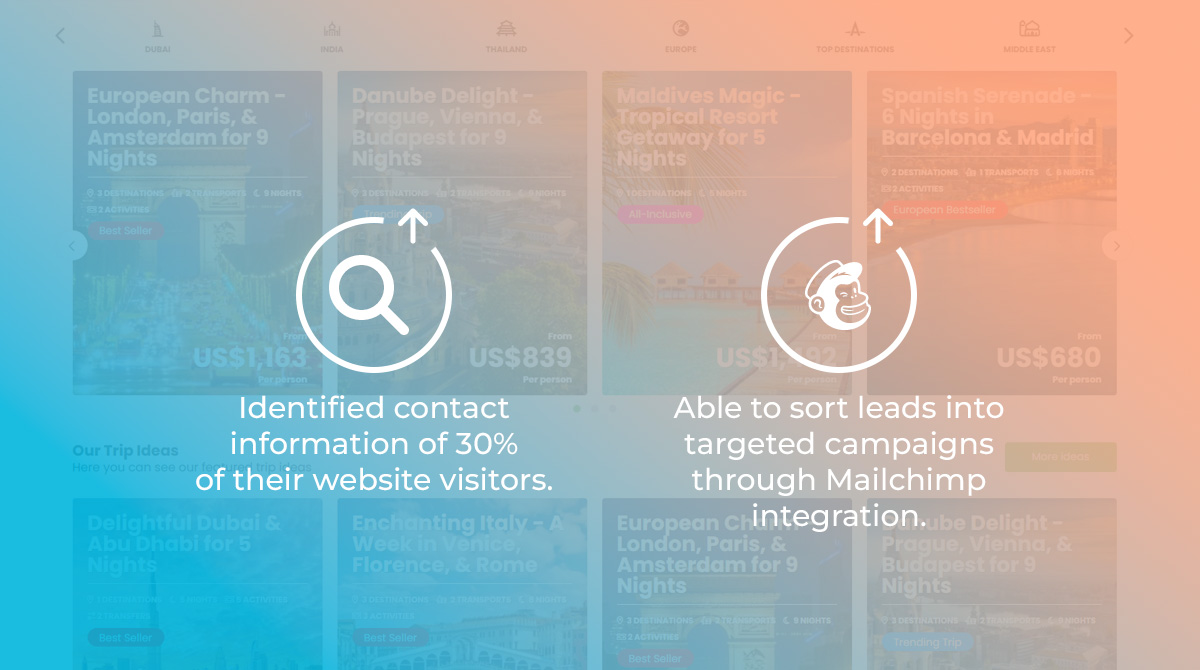 Using Customers.ai's X-Ray tool, they were able to identify the contact information of 30% of their website visitors.
TripCorner were able to use information provided with the X-Ray leads–landing page in particular–to sort their leads into targeted campaigns through Customers.ai's integration with Mailchimp.
X-Ray Website Visitor Capture

Shawn Kamal, Vice President
"Customers.ai empowers us to make smarter decisions for our business and absolutely maximize our ad budget."
Connect With Future Customers Today.