Technosetbee International
Increasing awareness and sales with giveaways, hyper-tailored ad creative, and interactive Messenger bots

The specialty beekeeping technology manufacturer wanted to increase awareness and sales using hyper-targeted ad creative combined with a giveaway campaign that resulted in 430X ROAS.
increase in retail sales AOV
International manufacturer-supplier of advanced beehive technology
Technosetbee International designs, manufactures and supplies the global market with technologically advanced apiary products for over 10 years. While traditional wooden beehives have an average life of 2 to 3 years, Technosetbee's modular, synthetic beehives, made with food grade BPA-free plastic, last over 10 years.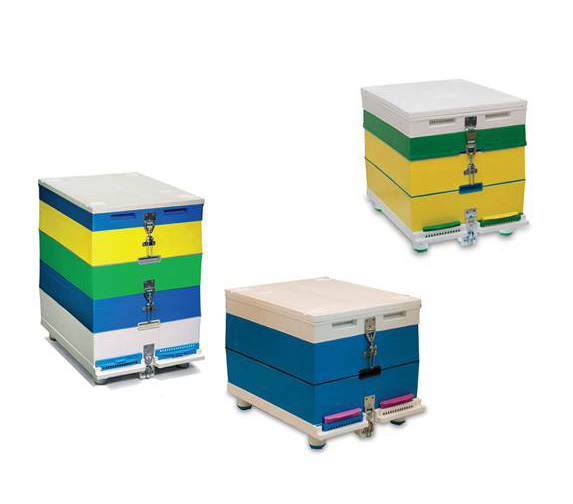 Increasing brand and product awareness and purchases
Technosetbee International wanted to increase awareness of its unique solution among potential new customers while focusing on list growth and future sales.
Hyper-targeted ad creative and giveaway contest run by a Messenger bot
Technosetbee International worked with digital agency i-SEO.us to create a 10-year anniversary celebration giveaway campaign that was shared virally and introduced new customers to the product. 
The campaign used a cold-audience targeting method invented by Customers.ai founder Larry Kim called the inverted unicorn ad targeting technique.
The inverted unicorn ad targeting technique is a method of hyper-targeted audience — adding together two unrelated interests. In the case of Technosetbee International, each audience combined apiary (beekeeping) with a popular movie or TV show, like Lord of the Rings and Star Trek.

The goal was for the hyper-tailored ad creative really stand out in the Facebook and Instagram news feed so that the ad would see high engagement, sharing, and contest entries to expose the brand to its intended audience.
When people clicked the "Apply Now" button from the ad to apply to the free contest giveaway, Technosetbee used their Customers.ai chatbot to ask some questions and enter them into the contest. Instead of using a static form to enter, the Customers.ai chatbot was a conversational entry point for the giveaway, which turned out to be highly engaging!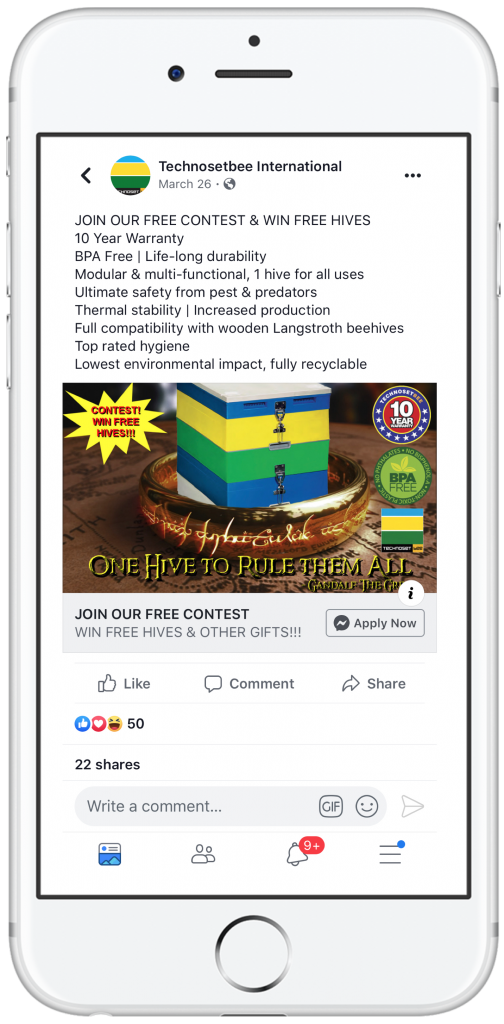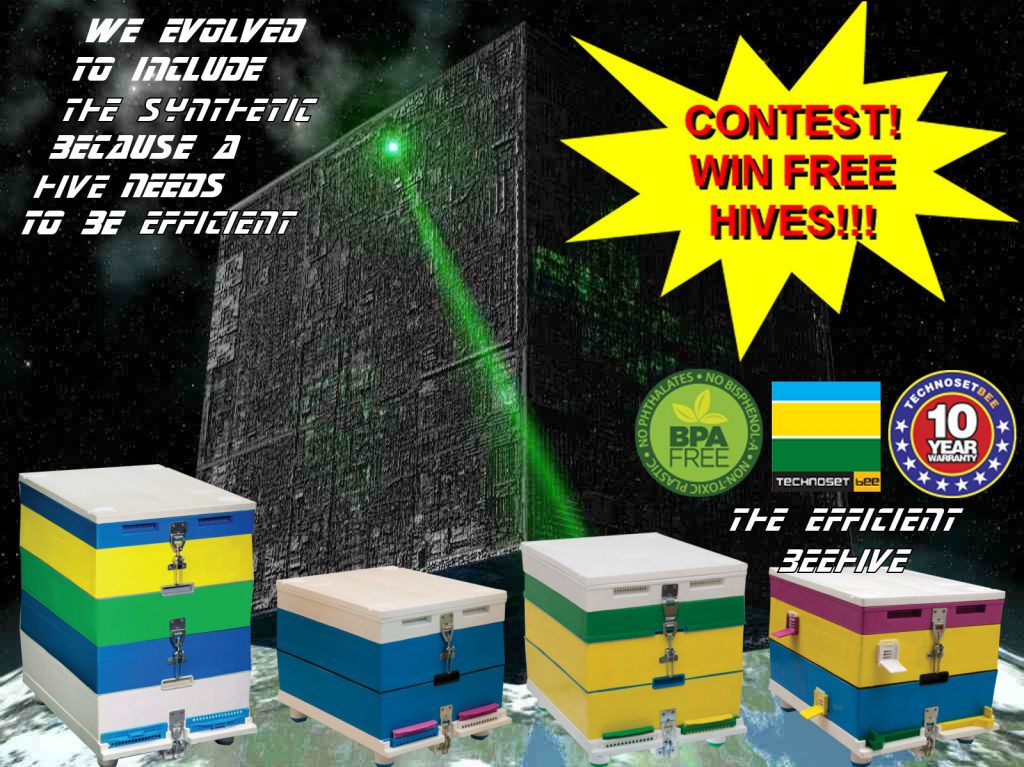 Messenger chatbot generates new leads and automates lead nurturing and sales promotions for increased revenue
The campaign resulted in warm leads who were offered follow-up sales promotions that resulted in a 646% increase in retail sales with a 211% increase in AOV of retail purchases.
The campaign ran in selected countries however the ads were so engaging that they were shared outside the scope of the campaign and resulted in the acquisition of two new international resellers. The results of sales generated by the campaign to-date is +6780% increase in revenue.
Emmanuel Mantzas, owner, i-SEO.us
There was crazy engagement for the Facebook ads that blew our expectations out of the water. And Larry's inverted unicorn works crazy great.
We exceeded our brand awareness target, introducing the brand to a new country that was not included in the goal.
Customers.ai chatbots with Facebook Messenger ads are a winning combo. Take action now and ride the wave of the highest engaging marketing.
Connect with your future customers today.