Lincoln Davies Building Supply
Reducing customer support costs and sales qualification with website chat and automated FAQs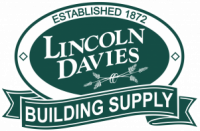 To offload customer support for the small brick-and-mortar business and incentivize customer loyalty, Lincoln Davies Building Supply used an automated Customers.ai chatbot on their website to answer FAQs and offer sales and promotions.
decrease online support costs
family-owned small business for five generations
Lincoln Davies Building Supply is a general store, hardware store, and lumber yard that has been in business for over 145 years. It's evolved into one of the finest building supply companies in Central New York.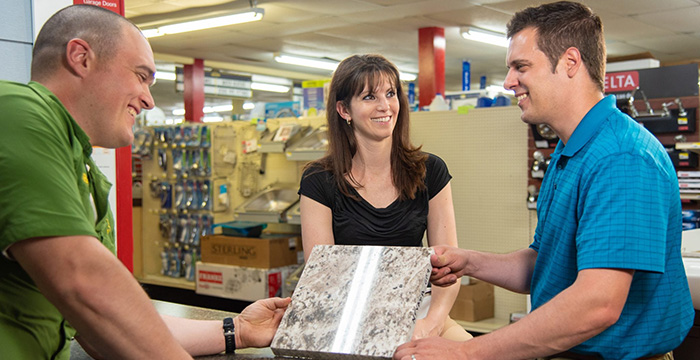 Making their website work harder for the business
The local brick-and-mortar hardware and lumber supply company wanted a website virtual assistant that would help customers and potential customers find the products they need faster and support sales goals.
A website chatbot that provides customers with promotions and answers faqs
Lincoln Davies sells a large selection of interior and exterior construction and building supplies.
Lincoln Davies worked with digital marketing agency C & D Advertising to design a Customers.ai chatbot embedded on the company's website to greet customers with a mobile-friendly product catalog and a $100 savings offer.
The chatbot was also programmed to answer the many common questions that the staff frequently answers.
Every person who messaged the website chatbot was sent the sale promotion and was able to easily browse products by category. 
At the same time, Lincoln Davies saved every conversation in its customer database.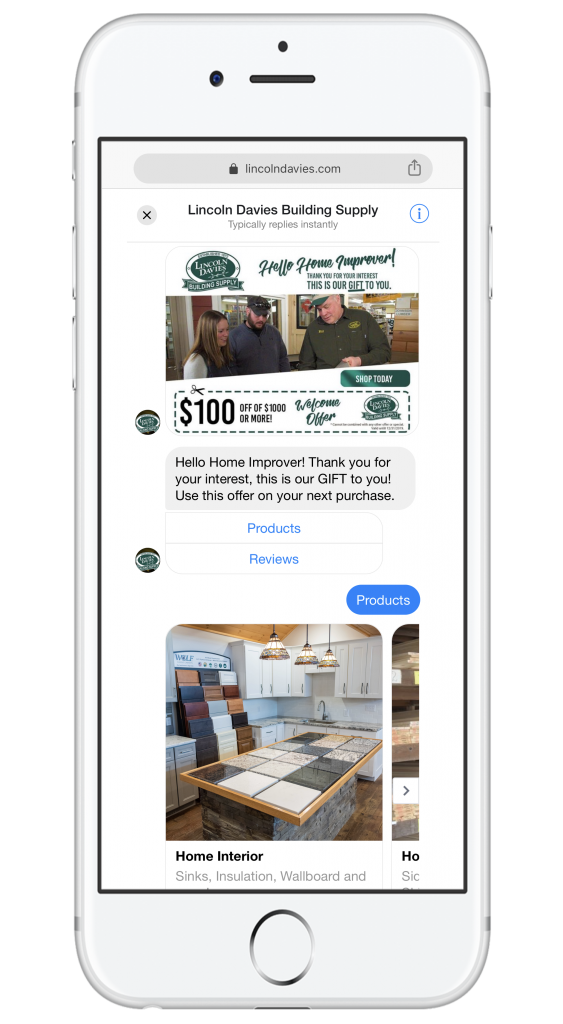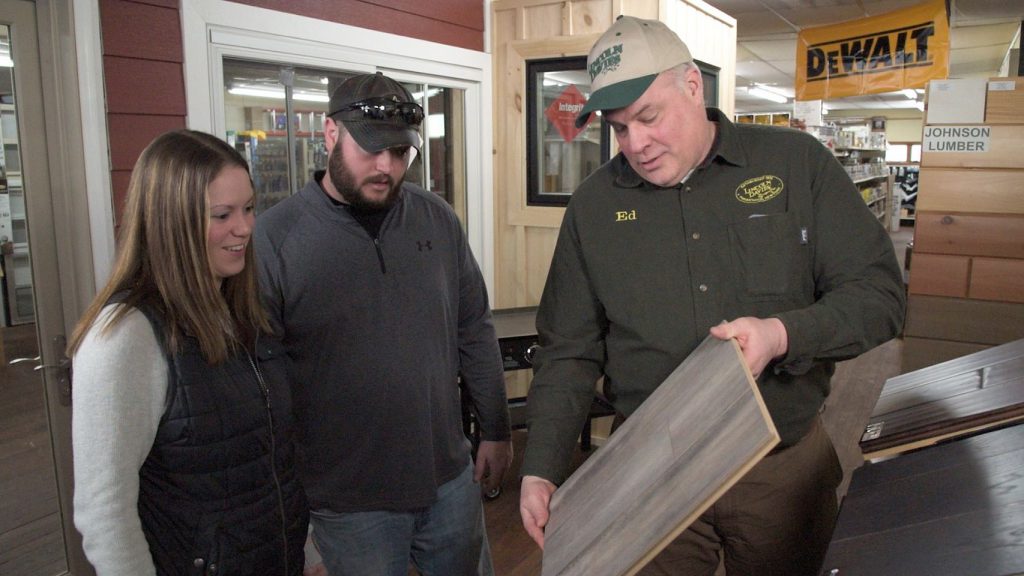 growing its customer list in a smart & interactive channel
Lincoln Davies Building Supply saw a boom in its ability to grow its loyal customer list — an initiative the small business had not engaged in before.
And the business estimates a reduction in the amount of time spent fielding answers to frequently asked questions has been reduced by 25% or more.
Ed Jones, owner of Lincoln Davies Building Supply
This campaign has freed my staff to focus on potential client interest from a more educated customer. For a growing business, this is critical.
Sarah Porter, Digital Relations Manager, C & D Advertising
We're introducing clients to how chatbots can enhance their lead generation, sales and customer service needs, and chatbots are becoming a big deal at our agency.
Connect with your future customers today.