Generating high-quality, cost efficient applicants with chatbot-powered click-to-Messenger ads

To generate quality loan applicants in the most cost-efficient way, the online automotive financing company tested Facebook ads that click to Messenger where an automated Customers.ai chatbot is used to assist applicants in completing the loan application in Messenger.
Oldest and top-rated online car loan service in Canada
Car Loans Canada is the #1 online car loan service in Canada. The company has been trusted by Canadians since it was founded 10 years ago to pair applicants with dealerships based on their needs and unique financing requirements.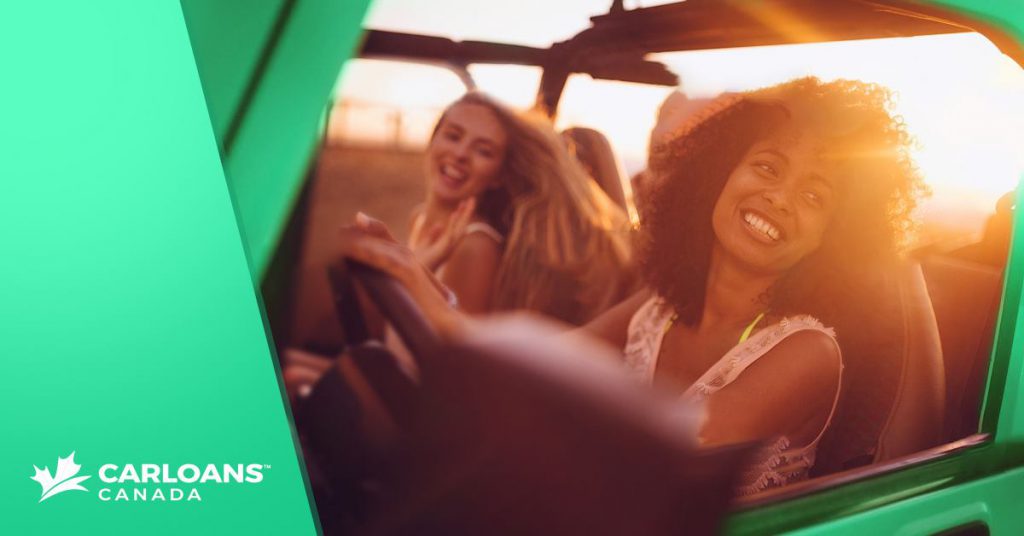 Increasing ad performance
The financial technology company wanted to find the most effective ad objective to raise brand awareness and reduce cost to acquire leads.
Sending Facebook ad traffic to a Messenger chatbot
After sizing up the market and Facebook ad technologies, the team decided to test the waters to see if consumers would be willing to complete the typical car loan web-application via Messenger itself.
So Car Loans Canada used Customers.ai to build a chatbot that asks the same application questions as the website form. 
However, because leads were already qualified by Facebook ad targeting, including location, and because the Facebook chatbot received standard system info about every lead from the click-to-Messenger ad, the application form on the chatbot had 5% fewer questions than the web page form.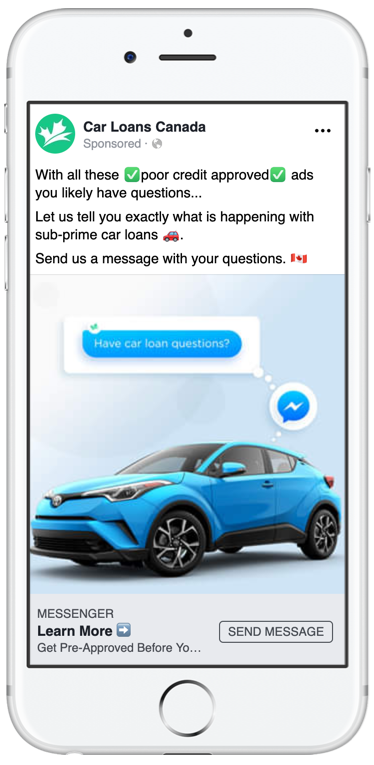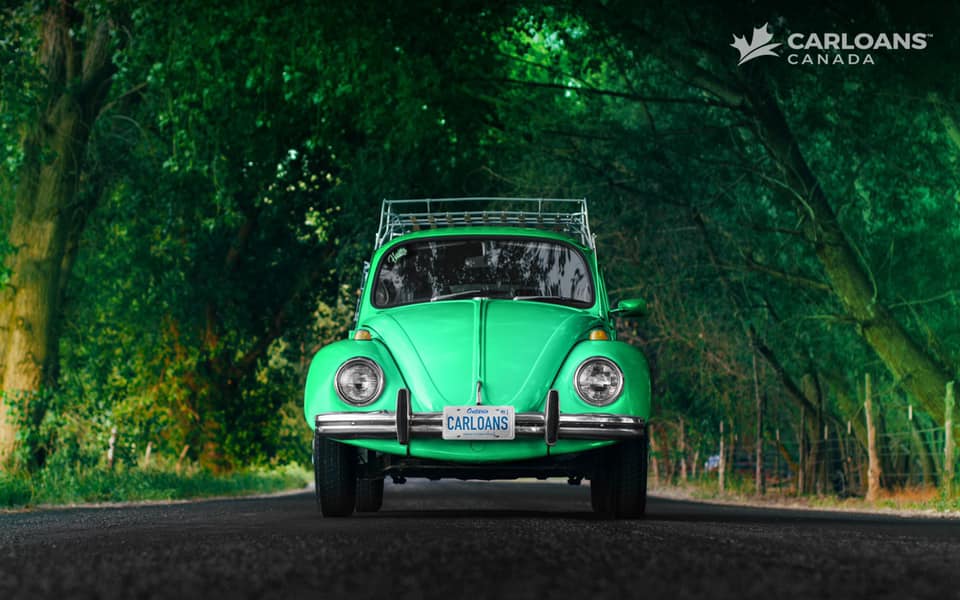 Users take to interactive chatbot lead forms
With shorter applications thanks to Facebook user data sent to the Customers.ai chatbot, intelligence gathered using the Facebook Ads audience targeting, and a more interactive, conversational application, Car Loans Canada saw a dramatic increase in conversions completed via the interactive Customers.ai bot vs. traditional website ad landing pages. 
An incredible 25% of leads from the Customers.ai chatbot convert. Compare that to 5-8% conversion rate on traditional landing pages and you're seeing a 75% increase in conversions. 
While the company's traditional Facebook ad CPA averages $45 per applicant, applicants through the Customers.ai chatbot is $25 CPA average.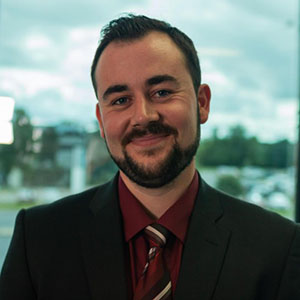 Jesse Perreault, VP of Marketing
The largest factor in our success was equipping our click-to-Messenger ads with Customers.ai. We saw that there was no company in our space utilizing Messenger.
We wanted to test the waters and see if consumers would be willing to complete the typical car loan web-application via Messenger itself. Sure enough, it worked! 
In our industry everyone is focused on "leads" (short term focus). We try to focus on "applicants" (longevity focus). 
This objective has truly allowed us to better understand our applicants. 
Connect with your future customers today.