We covered a lot of marketing tools this year at Customers.ai. 312 marketing tools to be exact. 😮
And instead of having them scattered about our blog, we thought it would be nice to have them all in one place in order to provide all the digital marketers out there with one giant treasure trove of marketing software.
The 312 best marketing tools for you to have on your radar in 2021 have been broken down by category. And each marketing tool category has its own unique article attached to it. Arguably, this is a lot better than simply listing every marketing tool out there with zero explanation as to why it made it made the list, right?
However, seeing as there's barely enough time in the day to read through 312 full reviews of the World's best marketing tools, let's not waste another minute and jump right in!
Here are the 21 marketing software categories containing all 300+ fully-vetted marketing tools to build the ultimate MarTech stack in 2021:
Join Today's Webinar with Larry Kim!
Or Register for the Free Replay
Learn all about NEW 100% Meta-Approved Automation Tools from Customers.ai with a spotlight on features to 10X Instagram & Facebook Engagement and turn social media into a revenue driver for your business.
All the tools in our $0 marketing tech stack come highly recommended for entrepreneurs, startups, and companies looking to save on budget.
From marketing automation tools to SEO software, every option has a free version and is guaranteed to get the job done!
Jump on these 28 free marketing tools before they're no longer free!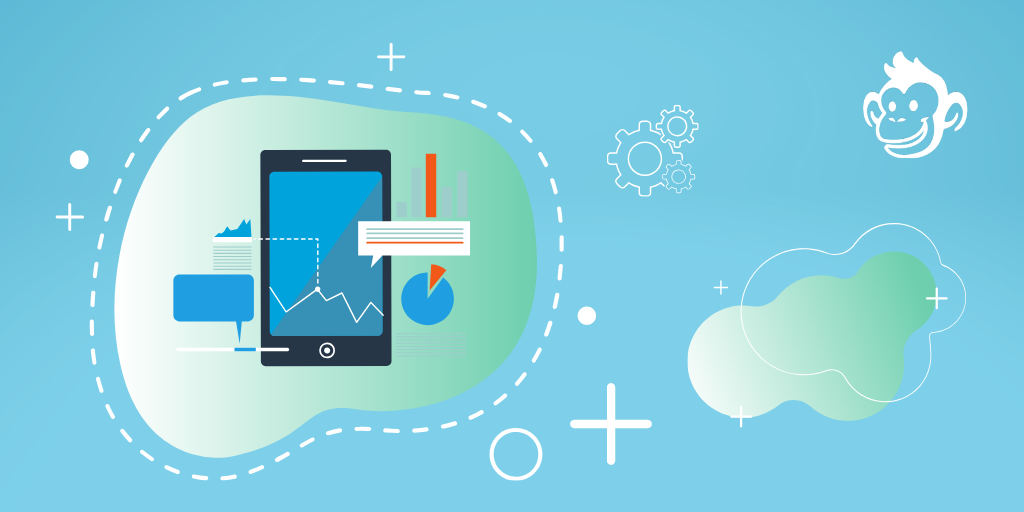 The best digital marketing agency tools are built to scale, will impress your clients, and win you new business.
Two of the most reported challenges for marketing agencies are finding services to offer that differentiate themselves from the competition and adopting new marketing technologies to gain a competitive advantage.
This article will help you discover and get started with the best digital marketing agency tools available in 2021.
For small businesses, their tech stack is among the top 5 most cited success factors by entrepreneurs in 2020.
And if you don't want to be part of the 80% of companies that fail within 18 months, you need to choose the tools that will give you a competitive edge.
So, if you're looking for the best marketing tools for small businesses that are both affordable and necessary for rapid-growth, this is the post you've been looking for.
Browse through 31 of the best marketing tools for small businesses here.
Finding Instagram marketing tools specific to the platform can be frustrating because it's a unique social media platform.
This is because Instagram is focused on image-based content, allows for fewer characters than other platforms, and purposely makes it difficult to link to your website.
However, Instagram continues to gain in popularity and is no longer an option for marketers. If you're not creating a steady flow of content for Instagram in 2021, you're falling behind.
Additionally, now that Instagram Messenger and Instagram Shops have arrived, marketing opportunities on the platform are increasing by an order of magnitude.
Discover 12 Instagram marketing tools to kick off 2021 here.
GET
NEW 100% META APPROVED AUTOMATION TOOLS TO GROW YOUR AUDIENCE IN INSTAGRAM & FACEBOOK

FROM CUSTOMERS.AI

Increase social media ROI through instant engagement, audience monetization, and time saving tools for creators, coaches, influencers and social media managers. Activate InstaChamp superpowers for Instagram and Facebook for free this week!
Instead of asking what digital marketing tools are most popular, perhaps the better question is, which digital marketing tools and strategies are producing real results?
The best marketers know that if you only do what everyone else is doing, you'll have a difficult time finding those unicorn growth hacking strategies that take your business to the next level.
That's why in this article we've focused on 8 trends to follow in 2021 that aren't just hype, as well as the digital marketing tools being used to capitalize on those trends.
Find 8 trending digital marketing tools here.
B2B marketing tools have made it possible to scale what only recently consisted of face-to-face meetings with business decision-makers. And it's technologies like marketing automation and machine learning that's made this possible.
Digital marketing was the top area of marketing spend for 56% of B2B companies in 2020. It's no secret, with a solid strategy in place, the ROI of B2B digital marketing is significantly better in the large majority of cases. And it's software that's driving this dramatic shift.
Find the 15 best B2B marketing tools to add to your toolbox in 2021.
Account-based marketing tools exist because businesses going after large prospect accounts can no longer survive with "spray-and-pray" marketing tactics. Landing branded accounts and/or enterprise-level clients require a much more personalized and strategic approach.
In fact, the traditional marketing model and the account-based marketing model are practically opposites. Traditional marketing takes an 'attack, nurture, close' approach; while ABM starts with identifying prospects, then engaging them, and finally landing the client and expanding the relationship over long periods of time.
Furthermore, ABM focuses on quality, and can actually produce fewer new opportunities for sales, while simultaneously closing more deals and larger accounts.
Land some big fish in 2021 with these 11 account-based marketing tools.
I've been a fan and participant of growth hacking campaigns in the startup world since I first heard the term circa 2015.
The idea of finding unique and creative marketing solutions that manifest themselves through data hooked me immediately. Needless to say, I keep up on the latest and greatest tools, and I know you'll love what you find in this list.
Hack your growth in 2021 with these 15 growth hacking tools.
Choosing the right social media marketing tools makes a huge difference as to how quickly you can establish your brand online. And with ever-increasing challenges to reach your audience without breaking the bank, the process of selecting the best tools is even more important.
The average person spends 2 hours and 22 minutes a day on social media and messaging apps, according to the GlobalWebIndex. So the opportunity is there, it's just a matter of whether or not you have the firepower to capture consumer attention.
Find the right balance between quality, automation, and affordability with these 18 best social media marketing tools.
The right viral marketing strategy accompanied by the right tools can accomplish what would take months of work in a single day.
Viral marketing is all about psychology and triggering the emotions in people that get them to take action, such as share your product or service with their friends.
Take a look through these 6 viral marketing tools, get creative, and align your strategy with your brand, and you'll be well on your way.
From abandoned cart optimization to multi-channel automation, the best ecommerce marketing tools can make or break your online store.
Online spending has skyrocketed over the last 5 years. For example, in 2019, ecommerce sales accounted for 14.1% of all retail sales worldwide (Statista).
And given recent global events that will further transform the way consumers buy their products, choosing the right ecommerce tools for your business is paramount to your success.
Discover 12 ecommerce marketing tools that will save you time and make you more money in 2021.
There are 6.8 billion active monthly users across Facebook's platforms, including Instagram and WhatsApp. For any marketer who says, "I tried, but my customers aren't on Facebook" – you're wrong. Everyone is there, you just need to try harder.
Get a leg-up on your competition and push your Facebook Ads to the next level of profitability with these 21 advanced Facebook advertising tools.
If you're not using marketing automation tools whenever possible, you're falling behind the competition. It's really that simple.
According to recent studies, marketing automation on average drives up to a 14.5% increase in sales productivity and a 12.2% reduction in marketing overhead. You can't argue with numbers like that.
It used to be common to find digital marketing tools that overpromised and under-delivered. That's no longer the case. There's no need to sacrifice quality for quantity anymore because even free marketing software is powerful enough to eliminate your most tedious of tasks.
Discover new ways for you to save time and money with these 8 marketing automation tools.
For those thinking about ditching the 9 to 5 routine and taking the affiliate route, you'll want to make sure to have the top affiliate marketing tools at your disposal.
One of the main challenges of affiliate marketing is managing multiple product offerings at the same time. In fact, most affiliate marketers prefer to promote no more than 10 products at a time.
So, if you really want to make some money in the affiliate marketing game, you'll need to have the right software to optimize different offers across multiple platforms.
Find the 16 best affiliate marketing tools for your hustle in 2021 here.
Email marketing may be one of the oldest, non-sexy communication methods. However, it's still highly effective and of paramount importance.
In fact, according to Emailmonday, for every $1 spent on email marketing, a return of $38 is generated on average. That's an ROI that can't be ignored and demands the careful selection of tools to obtain the same or better results.
There will be more than 500 email marketing tools on the market at the start of 2021. So how do you find the email marketing tools that are easy to use, affordable, and effective?
Simple, we narrowed that list of 500+ down to the 14 best email marketing tools to dominate inboxes for you and your business in 2021!
One thing digital marketers constantly fail to devote enough attention to is the conversion rate optimization tools they used to increase conversions.
And that makes sense because most of us are hard-pressed to drive high-quality leads that turn into sales. However, when you think about the impact of increasing conversions by just 1% across your marketing funnel, you'll realize why CRO is a great usage of your time.
In fact, according to Wordstream, conversion rate optimization tools have an average ROI of 223%. That's a ridiculously high ROI that many of us have failed to capitalize on.
So, in order to convince you or your superiors to invest in the right conversion optimization tools, we've put together a list of the 14 best conversion rate optimization tools available in 2021.
Creating quality content has never failed to produce great results for digital marketers, which is why content marketing tools are paramount to your success.
There are countless content marketing tools at your disposal, so I put together a stack of my favorites that should cover at least 90% of what you'll need to create, promote, and manage a high-performing content machine.
So whether you're just starting out with content marketing or you've been at it for a while, I guarantee these 15 content marketing tools will help you get the most out of your content strategy in 2021.
Also known as omnichannel or multichannel marketing, cross-channel digital marketing software supports the delivery of campaigns across a variety of interactive channels.
Cross-channel marketing tools connect inbound and outbound, digital and non-digital campaign intelligence within a single platform. And in doing so, marketers are able to provide a seamless and consistent brand experience throughout the customer journey.
Having an omnichannel approach to your marketing strategy in 2021 would be a wise decision. So, check out these 15 cross-channel marketing tools in order to get out ahead of the competition.
Marketing automation for agencies is a key differentiator when it comes to impressing clients, winning new business, and scaling your agency.
In fact, 79% of top-performing agency leaders reported using marketing automation tools for 3-years or more.
There are many marketing functions that can be automated, such as sending automated messages, lead scoring/qualifying, or publishing content on social media.
Check out the 15 different marketing automation software platforms in this article in order to save time, reduce overhead, and increase marketing ROI for both you and your clients.
The best lead generation tools make it easy to capture quality leads with as little manual outreach and follow-ups as possible. However, building a scalable lead generation machine is quite a challenge. So, when you get that machine rolling, it's extremely rewarding.
In 2021, there are hundreds of lead generation tools to choose from, and naturally, some are built better than others. Furthermore, many of them no longer provide the same ROI as they once did due to overused strategies and a lack of further innovation.
This is why I'm sharing 18 lead generation tools with you that I know can grow your business from hands-on experience.
Customer support chat has incredible benefits, such as increased customer loyalty, sales, and revenue as a result of live chat. Additionally, there's a reported 10% lift in AOV (average order value) when a buyer's journey includes customer support chat.
And chat support (41%) is preferred over phone support (32%), email support (23%), and support via social media (3% ).
Learn how these 10 customer support chat tools and automation workflows can help your business grow in 2021!
Important Next Steps