Leads
All your leads are located here. This is where you will create new audiences, import sms lists, import email leads and export or sync audience to Facebook.
On the left side you will see all your audiences that you have created and in the middle you will see all the contacts. If you click on an audience you will see the contacts that are part of that audience.
Let's go through the different parts of this section.
Adding A New Audience
When you click on this you will have the option add one or more filters.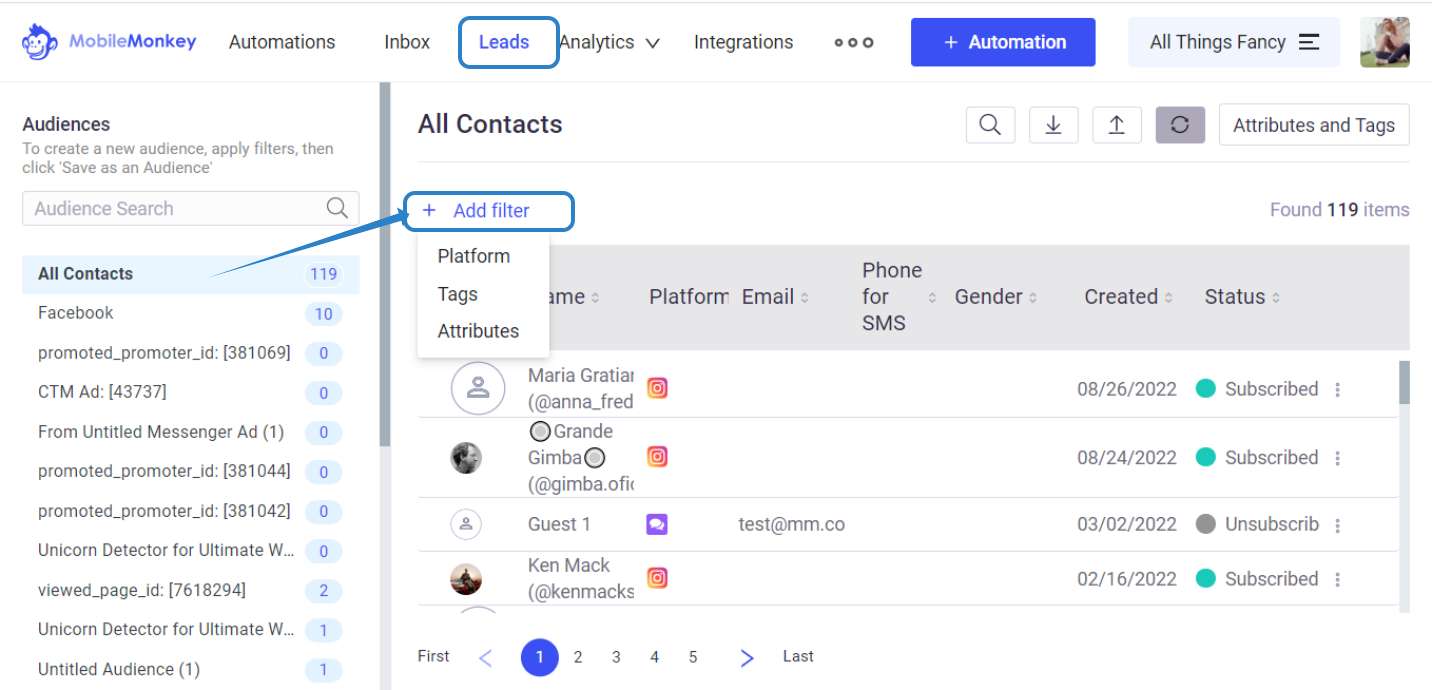 Filters available:
Filter by Platform (choose if this is Facebook, Instagram, webchat, email or SMS)
Filter by tag (include or exclude one or more tags)
Filter by attribute (select from any of the attributes in the system. Both Facebook or Custom)
You can choose to filter by one or more of the filters above to really target your audience. You can lear more about using tags and attributes to create an Audience on this article.
If you have a list of existing SMS numbers or Email addresses you can import them here:

Export leads and all information associated to those leads via the Export leads button.

Use Attributes and Tags button to see your attributes, tags and 1-Time Notification tags, you can do that here. You can also add new ones.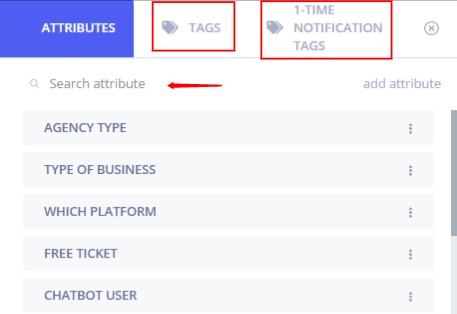 ---
---