Scaling leads while reducing CPA 97% with Facebook ads featuring interactive post-click chatbot experience

The chatbot marketing software platform wanted to broaden reach and decrease cost of lead acquisition with Facebook ads that click to Messenger chatbots.
award-winning chatbot marketing solution
Customers.ai was co-founded in 2017 by Larry Kim with a mission to provide marketers with the tools to design and launch chatbots for lead generation and conversion support. In 2019 the marketing platform was named the Best Bot Marketing Solution as a breakthrough marketing tech platform for coding-free Facebook chatbots for the web and Facebook Ads.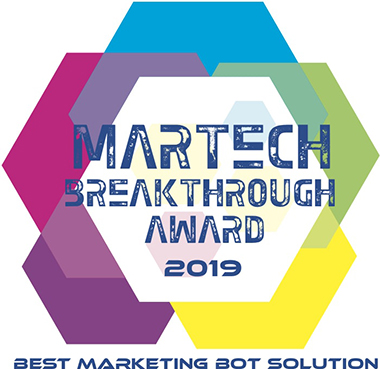 Increasing reach and decreasing cost per new user acquisition
Customers.ai Inc wanted to increase awareness of its Facebook ad tools and bot marketing platform among potential new users.
Facebook Click-to-Messenger Ads with a Messenger bot to instantly capture all leads
Customers.ai was facing a challenge that's familiar to Facebook advertisers: the rising cost of traffic click campaigns.
Traffic campaigns in Facebook Ads are optimized to send people to your website. Advertisers pay for each website click and can expect to pay about $3 to $5 per click. 
With the typical website traffic conversion rate of 2%, Customers.ai's cost per lead acquisition was $150 to $250 each.
Customers.ai switched to the Facebook ad campaign objective optimized for messages and sent users to an engaging and interactive Facebook Messenger chatbot.
Using this technique, every person who messages the chatbot instantly becomes a lead in the contact database. That person can now be sent follow-up messaging and advertising and is remarketed to in a customer lifecycle funnel.
Customers.ai sent follow-up messages to new contacts to nurture and qualify leads using Messenger drip campaigns.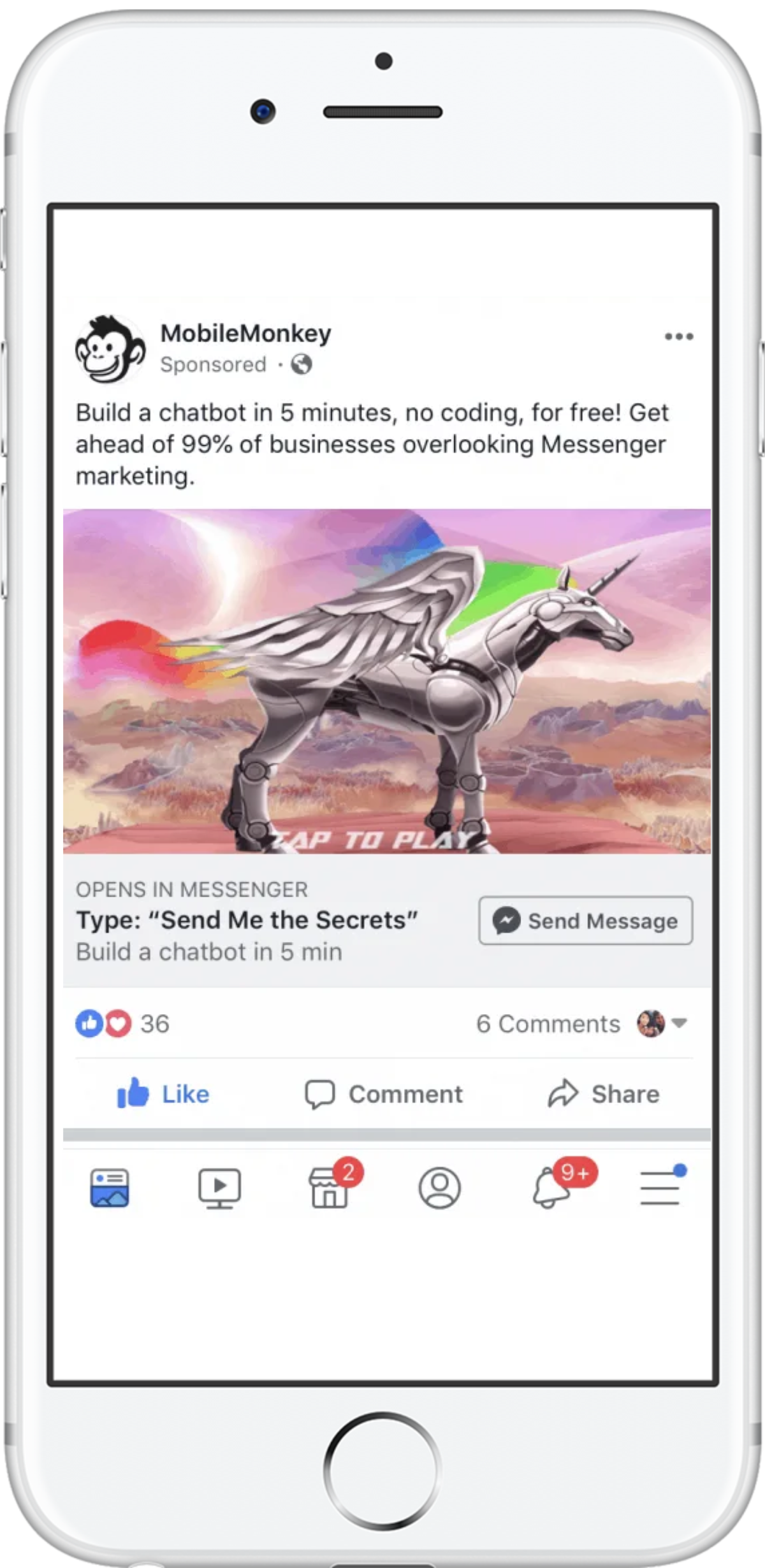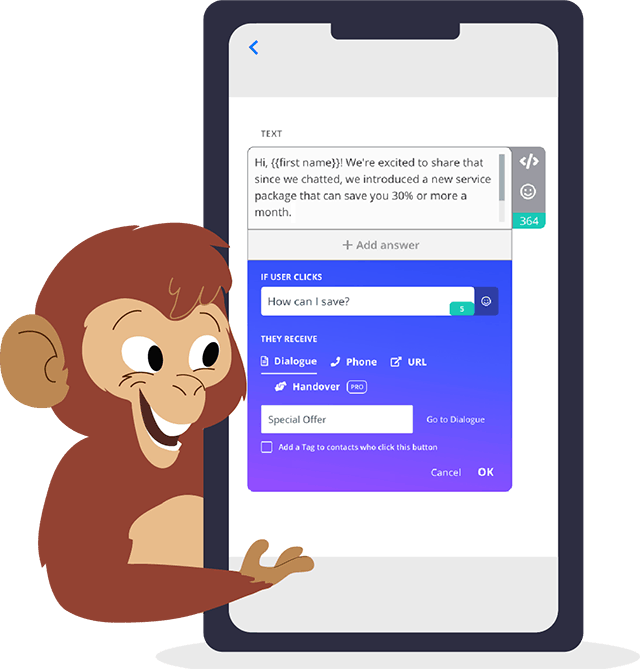 Messenger bot facebook ads generate new leads at a 97% cost decrease
The campaign resulted in a reduction of cost per lead acquisition of 97%. Every interaction was turned into a named contact and users were greeted by a mobile-friendly and conversational conversion experience.
Each new Messenger conversation cost $3-5 and automatically provides advertisers with user name, locale, gender and the ability to send follow-up messaging and remarketing campaigns.
Instead of $4 per result for anonymous website traffic that converts at 2%, Customers.ai CPA is between $3 and $6 with 100% instant lead capture and direct line of contact.
Larry Kim, CEO & Co-Founder, Customers.ai
Messenger bots transform Facebook ads. Using a bot for the post-click ad experience dramatically reduces costs. And these ads are infinitely more interactive.
We're in the middle of a communication shift where mobile messaging is the preferred way that people want to connect with brands.
Customers.ai is simply the easiest and most cost-effective way for businesses to scale messaging with their future customers.
Connect with your future customers today.